Kids are expensive. Nobody ever says they will have kids to help speed up their journey to financial independence. That is not the reason anyone would decide to have children. There are many things bigger in life than pursuing financial independence. If we don't take time to experience the joys of life, then what's the point of financial independence? For some, that joy means raising children; for others, that may be travel, charity work, or other passion projects.
Pursuing financial independence does not have to be an all-out sprint to the finish line. The journey usually starts by reducing expenses and paying down debt. Finding ways to increase income is also a critical part of the equation. More extreme measures may be required if you're trying to break the paycheck-to-paycheck cycle.
However, once you're able to increase the gap between income and expenses, pay down high-interest debt, and build a savings cushion, it's essential to spend time enjoying the benefits of that hard work even if you aren't yet financially independent.
Expenses When Pursuing Financial Independence with Kids
Our expenses have increased since having children. We expect expenses to continue to grow as they get older. Bigger grocery bills and more expensive activities alone will continue to become more pricey. We do our best to keep lifestyle inflation in check, but it gets more challenging with a growing family.
I love seeing young, single folks in their early 20s fresh out of college pursuing financial independence. I'm jealous of their early start on this journey in many ways. We started on our financial independence journey when I was nearly 30 and had been playing catch-up ever since.
With that being said, the "I live on $1,500 a month" posts are perfectly doable when you're young and single but challenging with a family of four. In my early-to-mid 20s, I was able to live off $1,500 a month as well, even before knowing about the concepts of financial independence.
With our first child, our annual costs increased by about $10,000 right off the bat with health insurance premiums and daycare increases. That doesn't include the cost of clothes, formula, diapers, crib, and so much more. Our growth in monthly expenses easily increased by $1,000 to $1,500 a month.
Now that we have two tiny humans, the cost of doing almost anything continues to go up and will continue to do so as they get older. Kids don't have to be super expensive, but I don't buy into the narrative that children don't have a significant impact on our financial journeys.
Changing Your Money Mindset With Kids
One of the most significant differences in pursuing financial independence with kids is the mindset shift. Ensuring that my children are in a safe and loving environment to thrive takes top priority. It's no longer just about my happiness; it's collectively what's best for the family. The benefits of my day job, including health insurance and life insurance, take on a different meaning. I could roll the dice and live without health insurance (and I did for years, which is not smart), but there's no way I would put my family in that situation.
While it's all the rage these days to hate on the traditional 9 to 5, there are plenty of work environments that provide good work-life balance, paid time off, and other benefits that are difficult to obtain as an entrepreneur. If you happen to be someone working in a toxic environment or spending 80 hours per week at your day job, then you should be doing whatever you can to get out and find a better situation.
There is a delicate balance between making enough money to support your family and having enough time to spend with them. I believe that spending time is the most important thing when it comes to raising children. At the same time, living a more frugal life may allow you to find a job that provides the flexibility and financial means to design the life you want. For example, our choices over the past several years have allowed us to move from two incomes to one.
Other Expenses When Pursuing Financial Independence with Kids
We've already mentioned the high cost of health care, daycare, food, diapers, formula, and clothing. These expenses alone can easily account for thousands of dollars in expenses per month. We were lucky to find in-home daycare and preschool that only cost about $600 per month. Unfortunately, many families are paying double that per child. All of the other expenses mentioned above can also eat into monthly costs. Below are a few additional costs that may not be as obvious.
Saving for College
We've elected to put $200 per month into 529 accounts to save for college. This amount will not be nearly enough to pay for our kids' college, but at least it's a little something. We are still undecided about paying for our kids' college in full. We have a lot of time to figure it out, and in the meantime, we will continue to put a little bit of money away in college savings accounts.
Sports and Other Activities
Our 7-year-old son loves playing sports. Right now, the costs are reasonable to sign him up for each session. However, if he continues this trend, activities will get more expensive. I don't think he'll ever play on super costly travel teams.
However, if he's passionate about a sport or other activity, we want to ensure he or his sister has the opportunity to participate. In the past few weeks, we've paid hundreds of dollars for fees and equipment for baseball, flag football, and soccer. These things will not get cheaper, especially as his sister (3 years old) starts to get involved in activities.
Travel Expenses
Something our family loves to do is travel. We take several weekend trips every summer to the lake and prioritize other family vacations. We do what we can to use miles and points to offset the price of our travels, but that doesn't eliminate the costs.
Any family trips in the future mean two extra plane tickets, more expensive food bills, and additional expenses for activities. We are fortunate to be in a position to be able to travel with our family without going into debt. Of course, we could choose not to travel and would probably achieve financial independence a few years faster, but that's not worth it. We've created many great memories through our adventures and will continue to do so.
Family Over Self When Pursuing Financial Independence with Kids
Many families have become financially independent with children. But, there are many others, like us, who are in pursuit. This MarketWatch article by Tanja Hester provides stories from other bloggers such as Tread Lightly Retire Early, Journey to Launch, and Tawcan, who are on a similar path. We're all taking our course at our speed.
The important thing when pursuing financial independence is to keep putting one foot in front of the other. Small steps add up to huge wins over time. I don't ever plan to fully retire, though at the same time advancing along the financial freedom spectrum provides us with options if my current job situation ever changes.
Being a parent pursuing financial independence is a constant balancing act. We do our best to spend on things we really care about and cut costs ruthlessly on things we don't. Even though we got a late start on our financial journey, having several years to get our finances in order before having our first child was a huge advantage. Hopefully, our kids will never know what it's like to live in a home drowning in debt. So, is financial independence possible with children? Absolutely, but it takes more work.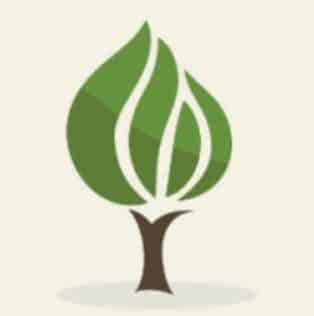 Mark is the founder of Financial Pilgrimage, a blog dedicated to helping young families pay down debt and live financially free. Mark has a Bachelor's degree in financial management and a Master's degree in economics and finance. He is a husband of one and father of two and calls St. Louis, MO, home. He also loves playing in old man baseball leagues, working out, and being anywhere near the water. Mark has been featured in Yahoo! Finance, NerdWallet, and the Plutus Awards Showcase.