Aldi has become the unofficial grocery store for the financial independence movement. They have done a fantastic job changing their image during the past several years. When I was in my early 20s, it was embarrassing to claim to shop at an Aldi store; now it's the hip thing. It's hip in the personal finance community and the mainstream. New Aldi stores are opening all over the United States.
Aldi hiring is at an all-time high. A few years ago, they invested $3.4 billion to open 2,500 additional stores nationwide. As a result, many employment opportunities will become available during the next several years. However, individuals may wonder what it takes to get hired at Aldi.
I originally planned to write an introductory post about Aldi but came across the article below posted at Women Who Money, providing an excellent review. Check out their review to learn more about all things Aldi-related. So instead, this post will focus on Aldi hiring and how you can land a job. 
Or as an alternative, below is a summary from Aldi's company website:
ALDI is a no-frills grocery shopping experience focused on customers first – delivering high-quality food they're proud to serve their family, responsive customer service, everyday low prices, and a quick-and-easy shopping experience with only four to five aisles and all the essentials.
We carry the weekly must-haves and display them in their designed shipping boxes to help save time and resources to restock shelves. Shoppers will find more than 90 percent of the groceries we offer are under our ALDI exclusive brands, hand-selected by ALDI to ensure that our products meet or exceed the national brands on taste, quality, and, of course, price.
That means you don't have to worry about which ketchup or Greek yogurt brand is best because we've specially curated the best product for you and your family. Of course, we can't promise you'll find ten choices of the same item, but we can promise you'll find the best one.

By the way, if you're looking for excellent meal prep suggestions, check out Meal Prepify. You can use many of the ingredients from Aldi in these meal prep ideas! 
Tips on How to Get Hired at Aldi
Here are a few disclaimers before jumping into this post. First, I am in no way affiliated with Aldi. It's been more than five years since I recruited for Aldi, and some things may have changed. The opinions below reflect my thoughts and experiences and may vary based on location. Different districts have different practices related to hiring, pay rate, and store management.  
1) Demonstrate a History of Hard Work
Getting a job at Aldi is not a cushy job where you can hang out in the bakery or deli (neither of which they have) all day without much to do. The few employees on hand will be working hard. Cashiers are lightning-fast at moving customers through lines, while others will be running around keeping shelves stocked.
Friends that have worked for Aldi have attested that it's one of the most demanding working jobs they've ever had. However, where larger grocery stores require dozens of individuals during peak hours, Aldi can run its stores with far fewer employees.
Anyone looking to get hired at Aldi must demonstrate that they can keep pace in this environment. Experience in a similar fast-paced environment or history of being an athlete is two ways to demonstrate this ability on your resume. When looking at your resume, they will want to know if you're someone who can work an eight-hour shift on your feet most of the job. Additionally, it's essential to know that the Aldi hiring age is 18. 
The hardworking environment and fewer employees per store allow Aldi to pay their employees well. By being extremely efficient and requiring that employees work hard, they can run a lean operation and compensate the employees in the store well despite their insanely low prices.
As a result, even part-time cashiers are paid several dollars more per hour than most other retail stores. Of course, an Aldi career isn't for everyone, but individuals who like to stay busy and work hard are rewarded.
2) Find a Recruiter That Works for Aldi
As mentioned, several years ago, my side hustle was assisting a friend who owned his own recruiting business. His most prominent client was Aldi. Recruiting can be a fantastic side hustle, though the barriers to entry are high.
Most companies won't use a recruiter unless they have a strong reputation, and it's tough to build a strong reputation as a recruiter part-time. As a part-time recruiter, I recall being fascinated by Aldi's hiring and its business model. At the time, I couldn't figure out why more people didn't shop at Aldi. Over the past few years, the secret is out, given Aldi's increase in growth. 
If you are looking for a manager trainee, store manager, or district manager position, one of the best things you can do is find an Aldi recruiter in your area. The recruiter will know all the ins and outs of Aldi hiring and help you navigate the process. Unfortunately, finding recruiters can be challenging, given that many do not like to disclose their clients.
One idea to find recruiters in your area is to search LinkedIn. Some recruiters will reveal their clients. Otherwise, you could message a district manager to ask if they would be willing to connect you with any Aldi recruiters in your area. Working with a recruiter generally will improve your chances of getting hired compared to attending an Aldi hiring event. 
3) Big Box Retail Experience is a Plus 
Aldi gives flexibility to its district managers to determine how to source employees. As a result, some district managers elect to use recruiters, conduct job fairs, or use different methods to hire in-store employees. For example, we primarily recruited for shift managers and store manager trainee positions.
Ideal job candidates were assistant store manager types at other big-box retail stores such as Lowes, Home Depot, Walmart, and Target. In addition, they look for individuals used to being on their feet most of the day in a retail environment due to the job demands.
The reason Aldi likes big box retail experience, such as Target and other companies, is that these individuals are on their feet most of the day already, many know how to use a register and are familiar with inventory, and Aldi jobs are usually a bit of a step up because Aldi often pays better. 
4) Getting Hired as a District Manager 
Towards the end, we also started recruiting for district manager positions. Previously, many of their district managers were hired at Aldi right out of college. Potential district managers go through an intensive year-long training program after being hired. District managers are also rewarded with high pay in exchange for hard work.
A new district manager hire starts at $90,000 plus benefits, including a fully expensed Audi A3 or BMW, iPhone, 401(k), insurance, and generous vacation time. A successful district manager has the potential to earn $100,000 plus in only a few years. The interview process is intense, though it's a great job for individuals who make the cut, especially for a recent college graduate.
There was a shift towards the end of when I was recruiting. Instead of recruiting district managers right out of college, they started using recruiters to get more experienced candidates. Not surprising that recent college graduates with little experience didn't always pan out as expected. Aldi recruits district managers from good colleges with a high-grade average and related experience. There is a high bar to getting hired at Aldi as a District Manager. 
Does Aldi Drug Test New Hires?
One question that often arises is if Aldi requires a drug test for new hires. Drug testing policies could potentially differ based on the district. However, in my experience as a recruiter for Aldi, every employee was drug tested before officially getting hired. Drug testing applied to everyone, from district managers to cashiers. Aldi outsources their drug testing, so you'll likely have to go to a third-party testing center for the test.  
How to Get a Job at Aldi Summary
Recruiting for Aldi allowed me to appreciate their business model and hiring practices better. I came to appreciate Aldi's focus on a diverse workforce from various backgrounds. Additionally, they are an extremely efficient organization focusing on low prices, high-quality products, and hardworking and efficient employees.
There's a reason why Aldi gets so much publicity in the personal finance space. It's a no-frills place where you do not pay for the marketing or advertising involved in a product. So if you are looking to optimize your grocery shopping purchases and have an Aldi in your area, I recommend checking one out.
To summarize Aldi hiring best practices, and retail experience at a big-box outlet will significantly improve your chances of getting a job offer. During the interview and on your resume, you'll want to demonstrate a willingness to work hard in a fast-paced environment. District managers have an even higher bar and require a college degree with impressive credentials.
High school diplomas are the standard for most other positions. The hiring process can take several weeks or even months, especially for higher-level positions. As noted in the previous section, Drug tests are required as well. Be patient and enjoy the experience!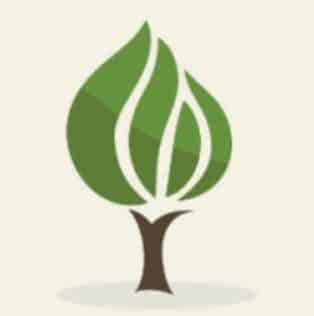 Mark is the founder of Financial Pilgrimage, a blog dedicated to helping young families pay down debt and live financially free. Mark has a Bachelor's degree in financial management and a Master's degree in economics and finance. He is a husband of one and father of two and calls St. Louis, MO, home. He also loves playing in old man baseball leagues, working out, and being anywhere near the water. Mark has been featured in Yahoo! Finance, NerdWallet, and the Plutus Awards Showcase.