My wife made the call to her principal last week. "I've decided to take a few years off work."
After a 30-second phone call, it started to become real. We were officially moving from two incomes to one.
As a tenured middle school teacher in a good school district, this decision did not come easy. There were many discussions in our home leading up to this moment. We went out to dinner a few weeks back, kicked back a few drinks, and discussed the pros and cons.
If possible, I'd love to be the one to take a few years off. However, we're not in a position yet where we could live off just her salary. My wife went back to work a few weeks ago to finish the current school year. I was fortunate to defer some of my paternity leave until she went back.
For two weeks, I had the opportunity to drop our pre-schooler off every day, then my new little buddy and I ran all around town together. It was both exhausting and rewarding. I loved every minute of it and am glad my wife will have the opportunity to do the same during the next several years.
Moving From Two Incomes to One
This decision will certainly set us back in our pursuit of financial independence. With less income every month, we won't be able to save as much as if we were dual income.  Then again, we're on this journey in the first place to have more freedom, spend more time together as a family, and eventually leave behind a legacy. Having the opportunity for my wife to stay at home with our two children (four years old and two months) will benefit us in many ways.
Our Children Will Only Be Young Once
We are fortunate to have a strong support network of grandparents and other family nearby. For example, with our four-year-old in pre-school, our parents helped take him to school and pick him up afterward. This allowed us from keeping him out of before- and after-care, which would have left him at school from 7 am to 5 pm.
Our daughter was born in March. At the time, we were still undecided about if my wife would step away from her job. We both had the opportunity to drop off and pick up from school every day during our time off work. Just being there to interact with the teachers and other parents was much more meaningful than either of us would have thought.
When we had questions, we could go directly to his teachers without playing the telephone game through grandparents. It made us realize how disconnected we felt for the past several months when not as involved.
The reality is our kids are only young once. The experiences they're going through will never be repeated. So this was the defining factor in our decision.
It's Not About the Money
So what impact will moving from two incomes to one have on our lifestyle and journey to financial independence?
This decision just so happens to coincide with our huge milestone of paying off our mortgage. If we had a large mortgage or even the one we currently have, we likely wouldn't be able to do this without huge sacrifices. So it's exciting that all the sacrifices we've made over the years to get out of debt will materialize immediately.
Regardless, this decision is not about the money. It's about being more involved in our children's lives when they are young. As a result of minimizing lifestyle inflation and paying off all our debt, we are fortunate to be in this situation. This is what financial peace is all about.
How Did We Arrive at This Decision?
In all honesty, this was a decision that I left completely up to my wife. I let her know that I would support her if she decided to go back to work or if she wanted to take a few years off.
My wife really enjoys teaching, and stepping away from a good situation comes with some risk. What if she can't find a comparable job when she decides to enter back into the workforce? While this is a risk, it is likely minimized given her profession.
If she was in corporate America, her situation might be different. She would likely lose out on critical years of growth and potential advancement due to stepping away. In addition, any progress that she would have made over her first several years in the workforce would be at risk of being wiped away. I know of several parents who stepped away for several years to raise their children only to return to a lower position.
Taking time off will allow my wife to finish her Master's degree before returning to work in a few years. Given this situation, if she goes back into teaching at a public school, she'll likely get paid a decent amount more than what she's making today.
Assurance About The Decision
With word spreading at her school, many individuals stopped by to chat with her about it. She has been surprised by the number of individuals at school and other places who have shared that they took a few years off. Others have expressed candidly that they wished they had done the same.
Overall, every person who has taken time off has said they definitely do not regret the time they spent with their children. After all, nobody ever says they wish they had worked more when they're on their deathbed. However, almost everyone says they wish to spend more time with loved ones.
Who knows if this will be the right decision in the long run. There's always a chance that I could do something stupid and lose my job tomorrow. Then we'd be without any income or insurance until one of us found a new job. Not a great position to be in with two young children.
What's Next?
My wife just finished up her last week of class. We'll still be in mortgage pay-down mode during the next two months. The goal is to have the mortgage completely paid off by the end of July. Without any debt, our monthly expenses will be relatively minimal. We thought about pulling our 4-year-old out of pre-school to reduce expenses further, but he has grown so much in the past year that we don't want to lose any progress as he heads into kindergarten.
After the summer, we plan to take a short vacation to celebrate paying off our mortgage (using airline and hotel miles, of course). Then, we'll probably go down to Florida in September or October and enjoy some beach time, maybe a day trip to Disney.
Finally. we are planning to complete a few long-overdue projects on our personal residence. Our kitchen needs a serious overhaul, and we have put it off for too long. However, we are still on track to meet our 2018 goals even with the recent decision to move to one income.
Summary
There are many things more important in life than our jobs. Family is often at the top of the list. Unfortunately, in this day in age, many are not fortunate to have the opportunity to move to one income either due to barriers out of their control or intentional decisions they've made over the year. I am hoping that we are making the right decision here. Something tells me we won't regret it.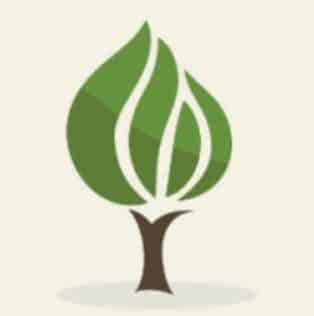 Mark is the founder of Financial Pilgrimage, a blog dedicated to helping young families pay down debt and live financially free. Mark has a Bachelor's degree in financial management and a Master's degree in economics and finance. He is a husband of one and father of two and calls St. Louis, MO, home. He also loves playing in old man baseball leagues, working out, and being anywhere near the water. Mark has been featured in Yahoo! Finance, NerdWallet, and the Plutus Awards Showcase.