If you asked ten people if owning a vacation home with family is a good idea, the majority would say no. We all know that family dynamics can complicate almost anything, so going in on a vacation home together can be downright scary. I agree that it would be a bad idea in many situations. However, there are also situations where it can work. For example, my family has owned a lake condo together for almost ten years with no issues.
Owning a Vacation Home With Family
Growing up, my family didn't have much money for vacations. However, once a year, we would load up the car and make the two-and-a-half-hour trip to the Lake of the Ozarks. Yes, the same Ozarks that's on Netflix. My parents, two brothers, and grandma would rent a condo on the lake, and we'd stay for a week. That was our vacation every year, and we loved it!
In 2012, our family started talking about buying our condo. One that we could split with my parents and two brothers. Given our financial situation then, I wasn't wild about the idea but decided to take the plunge anyway. Mostly because I knew it was always a dream of my mom to own a condo at the lake.
In our situation, my parents funded the 20% down payment on the property. We then split the monthly payments with my parents, two brothers, and their partners. So far, this arrangement has worked out well, as my mom is the primary contact and decision-maker of the property.
While everything has gone well with our arrangement, we haven't had anyone pass away or request to get bought out for their share of the property. From what I hear, that's when things can get ugly. Regardless, many arrangements wouldn't have lasted as long as ours has already without issues. Below are five best practices you should consider if you decide to own a vacation home with your family.
1) There MUST Be Trust
Before heading into any arrangement such as this one, you must have 100% trust that everyone in the deal will act in the group's best interest. I know that weird things happen when money is involved in family matters. If there is any indication of that potentially happening, it's not the best idea to own a vacation home with family.
You know you have trust deep down with your family members. If you indicate that anyone may try to act in their self-interest at some point, it's probably not worth owning a vacation home together. But, even if that's the case, there is always some risk of people changing, so you have to be comfortable with that risk going into the arrangement.
2) Set Expectations Upfront
Setting expectations upfront may sound simple, but it is so important. First, you must sit down with all family members to ensure everyone is on the same page. What happens if the water heater breaks? Who pays for it? In our case, we also have a boat and a wave runner. The boat is 20 years old, so it frequently needs work. Everyone needs to understand what occurs when these things inevitably happen.
It's also not only about the money. For example, will you rent the place out to others when unoccupied? What cleanliness standards will you set that all parties must adhere to? Will you allow pets to stay at your condo? These critical questions must be sorted out in advance to help prevent issues.
Scheduling is also a critical aspect of owning a vacation home with family. Vacation homes often have a peak and off-peak season. For our place, the peak season is between Memorial and Labor Day. One expectation we set from the very beginning is that we can have two weekends to ourselves or with friends every summer. That leaves eight weekends to be shared among whoever wants to come down. This a simple yet effective way to ensure everyone is on the same page about scheduling.
3) Use a Shared Calendar for Scheduling
Regarding scheduling, it only takes a few minutes to set up a Google calendar that everyone in your family can access. I can't tell you how helpful this has been. At any time, I can check the Google calendar to see what weekends are available or already taken.
Early in the year, everyone starts marking the dates they plan to visit. After doing this for years, we know the preferred weeks or weekends. For example, Mrs. FP, the kids, and I usually go down on Memorial Day weekend to celebrate our eldest's birthday, and other family members are also welcome. Having a central place to manage these dates simplifies planning for the year.
4) Have a Checklist for Arrival and Departure
One area of contention for many families that share a vacation home is the cleanliness standards. Some families may bring in a cleaning person after every stay. But, unfortunately, we've never done that, so we rely on each other to keep the place in tip-top shape.
The best way to do this is by having a checklist. A checklist is helpful for all of us and even more so in cases where we rent the place out. The arrival checklist includes turning on the water, water heater, and ice maker. The departure checklist covers all aspects of shutting the place down, plus the cleanliness standards.
For example, vacuuming all rugs, taking out the trash, wiping down windows, replacing the bedsheets, etc. We agreed to these standards and feel comfortable calling each other out when something on the checklist isn't followed.
5) Plan for Unexpected Expenses
Every month, the money we pay into the vacation home fund covers the obvious things like the mortgage and HOA fees, but what about unexpected expenses? We each put into our account more than necessary to plan for these expenses. Living in a condo, we won't have as many capital expenditures, such as paying for a new roof. However, there is always something that comes up. Often it's a boat or wave runner repairs, but it could be various other things.
You could almost view the extra money as a mini emergency fund. For example, a few weeks ago, our refrigerator went out, and instead of asking everyone to chip in, the money was already there to make the purchase. It makes life so much easier.
My mom manages the account but always asks for input from us all before making a big purchase. Occasionally we have run out of money and chip in more. We also try to plan for upgrades to the condo. For example, we'd like to get new flooring in the condo soon, and that may require everyone to chip in a bit more for a year or two.
Owning a Vacation Home With Family – Should You Do It?
Only you can decide if owning a vacation home with family is a good idea for your situation. Sticking to the best practices above will improve your chances of success (i.e., not killing each other). It allows us to own a condo by a beautiful lake for a fraction of the price of owning it ourselves. We aren't interested in going to the condo every week, so how we split it works perfectly for our family.
Others have said that owning a vacation home with family gets messy if someone wants to leave the arrangement or when someone passes away. Thankfully, we haven't had to deal with that, but I'm confident we'll be able to work through it. Then again, it only takes one challenging party to make things complicated.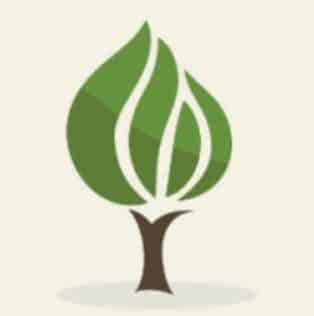 Mark is the founder of Financial Pilgrimage, a blog dedicated to helping young families pay down debt and live financially free. Mark has a Bachelor's degree in financial management and a Master's degree in economics and finance. He is a husband of one and father of two and calls St. Louis, MO, home. He also loves playing in old man baseball leagues, working out, and being anywhere near the water. Mark has been featured in Yahoo! Finance, NerdWallet, and the Plutus Awards Showcase.