Dear Harry and Meghan,
I have become aware that you are in pursuit of financial independence. Welcome to the club. Go ahead and grab a cup of tea and have a seat because today is your lucky day. Here at Financial Pilgrimage, we help young families pay down debt and live financially free. So, let's go over a few things since you're new to this whole financial independence movement.
Ex-Royal Family
First of all, let's acknowledge that getting cut off from your royal family is a challenging situation. You've had that steady stream of income coming in for years, and now nothing. I remember when my parents stopped giving me an allowance. I think I was 18-years-old, so a bit younger. Actually, no, I was 14, and my family made me go out and get a job as a baseball umpire (worst job ever). Have you ever had to officiate little kids' sports? It sucks. Regardless, it wasn't great when I had to go out and make my own spending money. Video games and candy were expensive back in the day.
Royal Money
There are other ways that I can relate to your family's situation. Like you, my family's money came from royalty. My dad was a general manager at Burger King, so I also grew up around the glitz and glamour of (paper) crowns, delicious food (Whoppers), and endless activities (playground). People will never fully understand those who are supported by the crown. Now that we're on the same page let's get to it. After more than 15 years of supporting myself, I can share a few words of wisdom as you begin your pursuit of financial independence.
Reduce Lifestyle Inflation
I honestly don't know anything about either of you, but I'm going to assume you live in a fancy castle and have drivers take you anywhere you want to go. I'm sure you also have someone making your meals, watching your kid, and possibly wiping your rump (or do you have the thing that sprays water up your derriere?) When you have to pay for everything on your own, it will get expensive. I'm not sure of the going rate for castles in England, but you're going to have to make some changes to reach financial independence. My suggestion is RV life. Many FI people swear by it. You can get a 40-foot hotel on wheels and cruise around England like you own the place (still). You'd probably get your reality TV show as well, which would be a great side hustle.
Make a Budget
If you've started following the financial independence community, you'll notice that many swear to live on less than $30,000 per year. I'm sure the artwork hanging in your bedroom is worth more than that, but we're going to have to reign it in. We're never going to get you down to $30,000 a year so let's try to get you down to something much more manageable for ex-royalty. Say $1,000,000 annually. That should be more than enough to support your RV life and buy plenty of crumpets. Never mind. If you're living on that much money, the anti-budget may be a better fit for you after all.
Invest in Your 409(k)
Tax-advantaged retirement accounts are a great way to save money on your taxes. Now that you'll have to pay taxes instead of getting your allowance from taxes, we need to come up with a plan. Here in the United States, we have options such as 401(k), IRA, and HSA. Recently I've been made aware of another retirement savings option called the 409(k) that one can only assume is the British equivalent. You will save big on taxes. Please search 409(k) on Twitter or Google for more information on this one.
Use the 4% Rule
If I'm serious here for a minute, you are probably already financially independent. You have a net worth of somewhere between $25 and $40 million, from what I've read. I'm not sure if your net worth consists of liquid assets or not, but let's pretend for a second they do.
I'd suggest taking that money and investing it in the stock market and drawing down 4% annually to support your new lifestyle. A 4% withdrawal rate is battle-tested in the FI space (until a recession hits) so that you can pull from your hard-earned inheritance with a low risk of blowing through the original amount. Surely you can live off $1 million a year? Especially living in an RV with a television show side hustle?
Well, that's pretty much it. When you start on third base, it's not that tough to make it home. You probably didn't need any of this advice, but thanks for stopping by anyway. If I were in your shoes, I'd get a few speaking gigs that pay six figures and veg out the rest of the year. Thanks for reading! What's your financial advice for the Royal couple?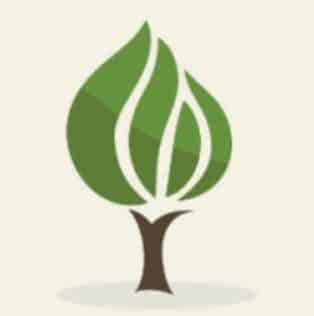 Mark is the founder of Financial Pilgrimage, a blog dedicated to helping young families pay down debt and live financially free. Mark has a Bachelor's degree in financial management and a Master's degree in economics and finance. He is a husband of one and father of two and calls St. Louis, MO, home. He also loves playing in old man baseball leagues, working out, and being anywhere near the water. Mark has been featured in Yahoo! Finance, NerdWallet, and the Plutus Awards Showcase.