Seven months ago, we made our final payment to become mortgage-free. After seven long years of paying down debt, we officially achieved complete debt freedom! I'm still not sure if this has completely sunken in yet.
It's been a while since we've shared a more personal post about what our family has been doing since becoming mortgage-free. We've been thinking a lot about our next goals, especially financial goals, now that we are mortgage-free. This post covers what we've been doing the past seven months and where we're going from here. Hopefully, it gives a bit of insight into what it's like to live mortgage-free.  
First and foremost, we need to get our spending and saving back on track. Since becoming mortgage-free, we've splurged quite a bit, primarily on travel and home improvements. While we still plan to do a decent amount of travel in the future, home improvements should be relatively minor. 
Our Mortgage Free Family
Life for our family of four isn't all that different since paying off the mortgage. However, adjusting to becoming a two-child household a little over a year ago was a much more significant change.
Lately, I've been thinking a lot about the fact that my baby girl, who turned one last week, will grow up in a house that is entirely free from debt. However, I know that may not always be the case because life happens, and a job loss, medical expenses, or other significant life changes could deter our progress. 
Then again, if we remain on this path, I believe more and more that one of the greatest gifts we can give our children is a home that is free from debt and financial struggle. Financial issues are at the root of many family problems and can lead to divorce, bankruptcy, or other adverse events. Eliminating debt certainly doesn't guarantee success for our family, but it improves the odds.
My one-year-old is sitting a few feet away as I write this post. We are on a mini-vacation down at a local lake since our four-year-old is on spring break. Sitting here typing this out with her crawling around, playing with her little toys and books, and overlooking a beautiful view has me overcome with gratitude.
Bringing a child into a debt-free world is something I would have never imagined years ago. It will be years before her or her older brother have any sense of how different this is from others. I suppose my wife and I will get criticized as parents for being cheap, and at some point, they may even think we're poor compared to their friends who live in much bigger homes and have nicer things.
We'll try to do our best to find that balance of letting our kids enjoy the lifestyle we've built without spoiling them. I'm sure it will be a push and pull that every parent struggles to get right. Nobody wants their kids to grow up in financial chaos or lacking the necessities, but at the same time handing your kids everything in life isn't the best approach either. I'm sure we'll make mistakes along the way, but we'll do our best to find that balance.
How Has Our Life Changed After Becoming Mortgage Free?
As for our financial situation, we are pivoting significantly from paying off debt for years and saving in tax-advantaged retirement accounts to saving aggressively to purchase assets. Most of our net worth is tied up in our home, retirement accounts, and pensions.
We even recently burned through our emergency fund to remodel our kitchen, as you'll read below. We will center our financial goals around buying assets and building passive income streams during the next several years. Below are a few ways our life has changed since becoming mortgage-free.  
We Became a Single Income Family
As mentioned above, our daughter turned one this past week. Instead of sending her to in-home daycare, like her brother, my wife can stay home with our baby. In an era where many families require two working parents to make ends meet, being mortgage-free has provided us with the possibility of moving to a single-income family. 
Having my wife at home has allowed us to save an extra $600-$800 per month on daycare expenses. Additionally, we made our last preschool payment for our four-year-old in January by pre-paying for the rest of this school year.
Since he'll be going into kindergarten next year, that expense should be entirely off the books. Additionally, my wife's final paycheck came right when we paid the mortgage. Without a mortgage payment, the impact of moving from two incomes to one has been minimal. 
We Remodeled Our Kitchen
After paying off our mortgage, we immediately moved to our next goal of remodeling our kitchen. When we decided to go all in to pay off our mortgage in 2016, we put all home renovations on hold until we became mortgage-free. We've been in our home for ten years, and the kitchen was the last big project that needed to be completed. 
In hindsight, we should have saved up more money before moving forward with the kitchen remodel. Instead, we ended up nearly doubling our original budget and, as a result, burned through the majority of our emergency fund. Using your emergency fund to pay for a new kitchen is not recommended, but it is what it is. 
In the end, we are thrilled with the way the kitchen remodel turned out. It also gives us a lot of pride that the kitchen was paid for with cash, even if we used emergency savings. You can visit this previous blog post for before and after photos of the remodel.  
We are Rebuilding Our Emergency Fund and Saving for Rental Property
Our primary financial goal in 2019 is to rebuild our emergency fund and begin saving for a rental property. Right now, our family of four is living on a little more than $3,000 per month. We plan to have six months of emergency savings and, therefore, an emergency fund of $20,000. We should have our emergency fund built up again by the end of April. 
We could live on about $2,000 a month somewhat comfortably if we needed to since we have no debt. However, we don't strive to live overly frugal and could cut some fat if needed. Examples include going out to eat, paying for cable (Sling), weekend road trips, and minor home improvements. We try to balance spending intentionally on things where we get enjoyment while maintaining a high savings rate. 
Speaking of savings rates, our next big goal now that we're mortgage-free is to purchase a rental property eventually. The debate is if we should save up enough to buy a property with cash or only save up 20 percent for the purchase. The long-term goal is to own 5 to 10 rental properties mortgage-free, but I'm not opposed to taking out loans to get started. More to come on this internal debate in a future blog post. 
We are Maxing Retirement Accounts and Giving 10 Percent
We take a lot of pride in giving away 10 percent of our take-home pay. We are so grateful to be in our financial situation, and the least we can do is give back, even if that slows our path to financial independence. We achieved our goal of giving away 10 percent for the first time in 2018. 
We gradually worked our way up to giving away 10 percent. Three or four years ago, we only gave one or two percent. Two years ago, we increased giving to five percent, and up to 10 percent last year. I feel passionate that everyone should give somehow, whether that is money, time, or other means. The amount you give is a personal decision, and everyone will have a different goal. 
We are also on schedule to fully max out my 401(k) for the first time by contributing $19,000. We also plan to open at least one IRA, adding $6,000 into tax-advantaged accounts. I've been on the fence about opening an IRA for years because I'm not too fond of the idea of locking up more money until retirement age. However, the tax benefits are too significant to ignore. I also need to learn more about options to get money out of retirement accounts early if required.  
We are Focusing More on Travel
Our family loves to travel. Travel is more difficult with young children, so weekend road trips have become more regular. Sometimes my wife and I travel alone, and we bring the kids at other times. Since becoming mortgage-free, we have taken trips to Orlando, Fort Lauderdale, Branson, Dallas, and several to the Lake of the Ozarks. In May, we are going to Los Angeles as a family and are planning an adults-only trip to Mexico later in the year. 
We try to be as smart as we can with our money on travel. For example, our flight to Los Angeles for our family (3 tickets) was almost entirely paid for with Southwest Airlines points. We often look for deals on lodging and entertainment to minimize the cost of travel. When the kids get older, we plan to explore more elaborate travel opportunities out of the country.    
We are Less Stressed and Have More Options
Since becoming mortgage-free, it does feel like a weight has been lifted off our shoulders. My day job can be stressful at times. Knowing that we probably won't lose our house no matter what happens. We have the financial runway for one of us to find another job if something goes wrong, which takes the edge off of a stressful situation. I can't imagine going back to when job loss would mean potential financial ruin.
Overall, I like my job and love my organization. I've been there for 12 years and would like to work there for another 12 years. However, I also know that staying employed there isn't entirely up to me to decide. Layoffs, bad managers, forced job changes, and other things outside my control could happen. Becoming debt-free is much less about what makes the most sense on paper and more about its impact on our lives.
As always, thank you for reading. I appreciate anyone who takes the time to read through this blog in my little corner of the internet. Also, recently my story was featured on Vital Dollar. I had the opportunity to share my side-hustle as a freelance recruiter a few years ago. Check out the post to learn more about my experience recruiting for extra money!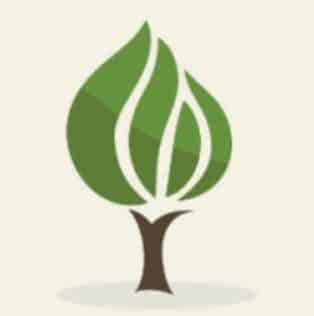 Mark is the founder of Financial Pilgrimage, a blog dedicated to helping young families pay down debt and live financially free. Mark has a Bachelor's degree in financial management and a Master's degree in economics and finance. He is a husband of one and father of two and calls St. Louis, MO, home. He also loves playing in old man baseball leagues, working out, and being anywhere near the water. Mark has been featured in Yahoo! Finance, NerdWallet, and the Plutus Awards Showcase.