Last August marked four years since we made our final mortgage payment. Since then, we've been called every name in the book for the "poor financial decision" of paying off our mortgage. The personal finance community often reminds us how that money would have made more in the stock market. While that may be true, our family has zero regrets about our aggressive move to become mortgage-free. 
Our Mortgage Free Family
We could pay off our mortgage early, a few months after our second child was born. Paying off our mortgage has given us the financial freedom to make changes in our lives to provide us with more space while spending time with our family. 
Lately, I've been thinking about how my kids, now 8 and 4 years old, will grow up in a house entirely free from debt. However, that may not always be the case because life happens, and a job loss, medical expenses, or other significant life changes could deter our progress. 
Then again, if we remain on this path, I believe more and more that one of the greatest gifts we can give our children is home free from debt and financial struggle. Financial issues are at the root of many family problems and can lead to divorce, bankruptcy, or other adverse events. Eliminating debt certainly doesn't guarantee success for a family, but it improves the odds.
I would have never imagined bringing children into a debt-free world years ago. It will be years before our kids realize how different this is from others. However, on the outside, our spending habits don't look much different than other families. The most significant difference between our peers is we drive older, paid-off cars and live in a house well below our means. Besides, we spend a lot of money on vacations, eating out, and kids' sports activities. 
We're doing our best to find a balance between letting our kids enjoy the lifestyle we've built without spoiling them. I'm sure it will continue to be a push and pull every parent struggles to get right. Nobody wants their kids to grow up in financial chaos or lack necessities, but at the same time, handing your kids everything in life isn't the best approach either. We'll make mistakes but do our best to find that balance.
How Has Our Life Changed After Becoming Mortgage-Free?
As for our financial situation, we are pivoting significantly from paying off debt for years and saving in tax-advantaged retirement accounts to saving aggressively to purchase assets. As a result, most of our net worth is tied up in our house, retirement accounts, and pensions.
Immediately after paying off our house, we spent a lot of money upgrading our home. In the future, we will center our financial goals around buying assets and building passive income streams during the next several years. Below are a few ways our life has changed since becoming mortgage-free.  
1) We Became a Single Income Family
My wife received her last paycheck as a teacher the same month we paid off our mortgage. So, instead of sending our youngest daughter to daycare like her brother, my wife has stayed home for four years. She also watches my nieces and nephews a few times a week, keeping her busy for the past few years. In an era where many families require two working parents to make ends meet, being mortgage-free has allowed us to move to a single-income family. 
Having my wife at home has saved us an extra $600-$800 monthly on daycare expenses. Our daughter is now in preschool, but we have the flexibility only to have her go half-days, four days a week.
My wife will likely return to teaching after next year so that we will become a dual-income family again. However, you can't put a price on the additional flexibility and time spent with our young children over the past four years. 
2) We Remodeled Our Kitchen and Basement
After paying off our mortgage, we immediately moved to our next goal of remodeling our kitchen. When we decided to go all in to pay off our mortgage in 2016, we put all home renovations on hold until we became mortgage-free. We had been in our home for ten years, and the kitchen was the last big project to be completed. 
We should have saved more money before moving forward with the kitchen remodel. Instead, we nearly doubled our original budget and, as a result, burned through most of our emergency fund. Using your emergency fund to pay for a new kitchen is not recommended, but it is what it is. 
After fixing up the kitchen, less than a year later, we came home to a small flood in our basement. After a big storm, water started seeping up from the cracks where the floor and wall meet. We spent the next ten months slowly making upgrades to the basement. A contractor installed our flooring the week before the pandemic hit in March 2020. You can view 24 pictures of our basement remodel here. 
3) We are Rebuilding Our Emergency Fund and Buying Assets
After paying off our mortgage, our primary financial goal was rebuilding our emergency fund and saving for a rental property. For us, a solid emergency fund is about $24,000 per month. That would give us a runway for about six months of living expenses without significantly changing our lifestyle. 
Once we rebuilt our emergency fund, we started dumping our extra income into assets. Most of those assets are stocks in our retirement accounts and brokerage funds. Mortgage freedom has allowed us to max out my 401(k), two Individual Retirement Accounts (IRA), and a Health Savings Account (HSA). We also invest a few thousand dollars a month into a brokerage account. 
In the past, we've considered investing in rental real estate. However, we've determined the effort to build that type of business doesn't align with our current lifestyle. So, instead, I've started investing more in this blog to make passive income while continuing to buy low-cost index funds. Of course, blogging for money is also a lot of work, but trying to turn this endeavor into a profitable business has been fun. 
4) We are Giving Away 10 Percent of Our Income
We take pride in giving away 10 percent of our take-home pay. We are so grateful to be in our financial situation, and the least we can do is give back, even if that slows our path to financial independence. We achieved our goal of giving away 10 percent for the first time in 2018 and have been able to give away roughly the same amount over the past several years. 
We gradually worked our way up to giving away 10 percent. Seven years ago, we only gave one or two percent. Six years ago, we increased giving to five percent and finally grew our giving to 10 percent. I feel passionate that everyone should give somehow, whether by money, time, or other means. The amount you give is personal, and everyone will have a different goal. 
5) We are Focusing More on Travel
Our family loves to travel. Travel is more difficult with young children, so weekend road trips have become more regular. My wife and I sometimes travel alone, bringing the kids at other times. We usually travel to our lake condo six or seven times yearly, about three hours away from our home in St. Louis. We've also been to Disney several times and have another trip later this year in December. 
We try to be as bright as possible with our travel money. For example, many flights have been entirely paid for with Southwest Airlines points. In addition, we often look for lodging and entertainment deals to minimize travel costs. Finally, when the kids get older, we plan to explore more elaborate travel opportunities out of the country.  
6) We are Less Stressed and Have More Options
Since becoming mortgage-free, a weight has been lifted off our shoulders. Knowing that we probably won't lose our house no matter what happens has been life-changing. In addition, we have the financial runway for one of us to find another job if something goes wrong, taking the edge off a stressful situation. 
Overall, I like my job and love my organization. I've been there for 15 years and would like to work there for another 15 years. However, staying employed there isn't entirely up to me to decide. Layoffs, bad managers, forced job changes, and other things outside my control could happen. Becoming debt-free is much less about what makes the most sense on paper and its impact on our lives.
How Mortgage Freedom Has Changed Our Lives
Earlier this week, I looked at a few pictures right after our oldest child was born. I had gained some weight, looked pale, had a double chin, and had big bags under my eyes. Maybe it was the lack of sleep, or I wasn't exercising regularly. It could have also been because my job was very stressful then. I am in much better shape, less stressed, and sleeping better today. 
Is all of this due to not having a mortgage? Not directly. However, improving our financial situation has allowed us to make subtle changes in our lives that have made them better overall. Moving to a single-income family has been an enormous stress relief, primarily through the pandemic, where we didn't have to worry about childcare issues with two working parents. 
We haven't ruled out moving to a new home at some point. A new home that might come with a mortgage for a while. Regardless, we'll never forget these years of living a mortgage-free life with our young family.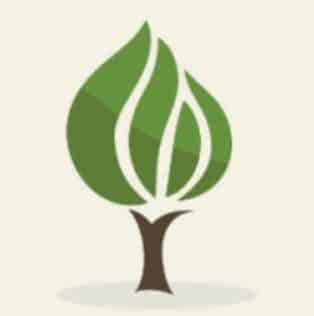 Mark is the founder of Financial Pilgrimage, a blog dedicated to helping young families pay down debt and live financially free. Mark has a Bachelor's degree in financial management and a Master's degree in economics and finance. He is a husband of one and father of two and calls St. Louis, MO, home. He also loves playing in old man baseball leagues, working out, and being anywhere near the water. Mark has been featured in Yahoo! Finance, NerdWallet, and the Plutus Awards Showcase.