Is there a better way to get a message across than through personal, interesting stories? Our stories create connections that allow others to join us on our personal journey. A great story can make a lasting impact on others for years. This interview series will feature stories from young debt-free families. I love reading the stories of how others have overcome the shackles of debt and hope you will as well. Years from now, it would be amazing to have a collection of debt-free stories from people all across the world featured on this blog.
Update: List of Young Debt-Free Family Interviews
As of February 2021 we have completed twenty interviews with young debt-free families. The stories have been even better than I could have imagined. We are getting ready to open up the interview process again for additional young debt-free families to participate.
Through the stories of young debt-free families, we hope to help inspire others to ditch debt and eventually become financially free. Let's face it, we have an uphill battle when it comes to consumerism. There is constant pressure through advertising and marketing to spend all of our money and more. By showcasing young families that have made the tough decisions along the way to become debt-free, we want to show that you can do it as well. While sacrifices are certainly made on the road to becoming debt-free, most everyone will tell you that those sacrifices are well worth it after reaching the finish line. This series is meant to show how these young families are living once achieving debt freedom.
While I do my best on this blog to inspire others to pursue debt freedom on the road to financial independence, the impact of sharing stories of others will be so much more powerful. Just writing this has me excited for what will come from this series. If you are part of a young debt-free family, I hope you'll consider taking the time to share your story with us.
What is a Young Family?
Hence the name, this series will focus on the stories of young debt-free families. Our goal is to be as inclusive as possible so that in the end we have stories from young families of all shapes and sizes.
There are not strict requirements on defining a "young family". This isn't necessarily about age though ideally we are looking for families either with children under the age of 10 or newly formed families that plan on having kids some day. Not planning to have children? That's cool as well since we want to include young families of all types. I'd love to hear from parents of fur-babies as well (including pictures of cute animals is a bonus!) If you think you're a young family, then you probably are, but if you have questions let me know.
What is Debt-Free?
We are looking for individuals who are completely debt-free from all personal debt, with exception of the mortgage. Sure, it would be great if you also had your mortgage paid off, but we also acknowledge that some families choose to keep a mortgage for a variety of reasons. I'm sure there are other exceptions such as a small amount of small business debt that would be fine. What we're mostly looking for is families that have slayed large amounts of consumer debt such as credit cards, car payments, and student loans.
Follow Financial Pilgrimage on WordPress.com
I'd Like to Participate. Now What?
⁃ Below are several questions to help in telling your story. You don't have to use these exact questions. However, it would be great to have some consistency between all of the interviews.
⁃ We'd prefer a minimum of 1,000 words in your submission. Even better if your word count is somewhere between 1,500 and 2,000.
⁃ With that being said, ultimately we're looking for quality content, not simply quantity. All posts must be well-written, original content that hasn't been published elsewhere.
⁃ The preferred format is to complete your interview in Google Docs. You may share the document with me at contact @ financialpilgrimage dot com.
⁃ Feel free to include one or two backlinks to your site. Please don't link to spammy pages with a bunch of affiliate links. A few affiliates are okay, but I will remove the link if too much.
⁃ You may also submit a photo or two with your story. If the photo is from a free site, you can send a direct link while also providing the photo credit.
⁃ By submitting a post to us, you are also providing full consent for us to modify and publish your original work as we see fit. You waive all rights to assert any claim to real royalty rights, copyright infringement, or other harm from us.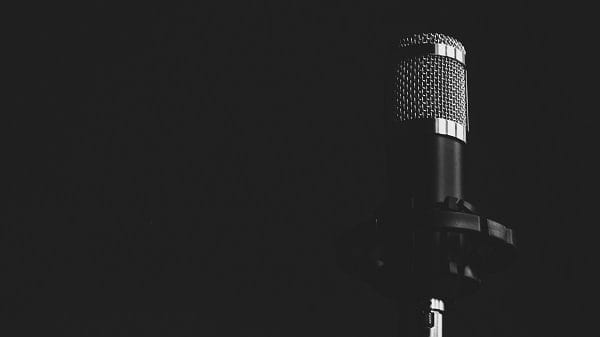 Young Debt-Free Families: Interview Questions
Below are suggested interview questions to tell your story. You don't have to use all of the questions below, and you're welcome to add in questions that may be relatable. If you'd prefer to respond in more of a story format than interview, that is fine as well as long as you hit the key points outlined in the questions below.
1. Start by telling us about yourself. Please include any details you feel comfortable sharing about your family, job situation, income level, and amount of debt paid.
2. What inspired you to payoff your debt? Did you have a specific moment where you decided to make it a goal to payoff your debt?
3. How did you stay disciplined throughout the process to pay down your debt?
4. Were there any apps, tools, or websites that were especially helpful in paying down debt?
5. What advice would you provide to other young families who are overcome by the stresses of debt?
6. What was the most challenging part in your journey to become debt-free?
7. How has becoming debt-free changed your family's life? How do you expect it will impact your family's life going forward?
8. What are future plans for your family after becoming debt free?
9. Are you pursuing (or have you reached) financial independence?
10. Is there anything that you haven't yet covered that you'd like to share?
11. Where can we learn more about your story?
How To Participate in this Interview Series
There are three ways to submit a request to participate in this interview series. In any request please include the name of your website along with a high level description of your young debt-free family. You may do so by:
1. Sending an email to me at contact @ financialpilgrimage dot com
2. Using the "Ask a Question" feature in the header above
3. Sending me a message on Twitter @Financialplgrm
I will do my best to get back with you as soon as possible. Thanks for your consideration!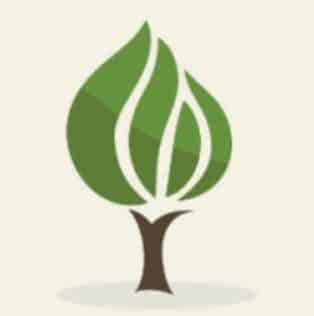 Mark is the founder of Financial Pilgrimage, a blog dedicated to helping young families pay down debt and live financially free. Mark has a Bachelor's degree in financial management and a Master's degree in economics and finance. He is a husband of one and father of two and calls St. Louis, MO, home. He also loves playing in old man baseball leagues, working out, and being anywhere near the water. Mark has been featured in Yahoo! Finance, NerdWallet, and the Plutus Awards Showcase.