Pursuing financial independence does not have to be an all-out sprint to the finish line. However, any mainstream coverage of financial independence would have you think differently. Too often, those pursuing FI are portrayed as sacrificing everything today for the possibility of a better life tomorrow. But, like most things in life, the reality of what happens falls somewhere in the middle.
Lately, I've been inspired by fellow bloggers such as Tread Lightly Retire Early, The Fioneers, The $76k Project, and Mr. Burrito Bowl (best name ever). They have all taken steps to slow down even if that means sacrificing paying down debt faster or a higher savings rate.
They are focusing on living life now, not waiting for some early retirement date to get going. Like most of them, I don't intend to retire any time soon. However, life can change in the blink of an eye, so it's essential to enjoy life now before it passes us by.
Slowing Our Pursuit of Financial Independence
Reading stories from these fine bloggers, I realized — hey, we're doing that, too!
We have made similar choices to slow down and enjoy life instead of sprinting to financial independence.
We've realized that becoming financially independent will not suddenly make us happy. If I ended up quitting my job, that means more time with myself (and that's scary).
My family's goal is to live life with this intentionality and purpose while taking steps in the right direction towards financial independence. If you asked me what our financial independence number is, I wouldn't tell you. The goal is much less important than the journey.
So how are we slowing our pursuit of financial independence? Please read below for a few areas where we have made intentional decisions to slow our goal of financial independence.
1) We Moved to a Single Income
After our second child was born last March, we decided to move to a single-income family. For six years, my wife, a middle school English teacher, wasn't exactly bringing in a massive salary. She never made more than $40,000 a year. However, with our oldest heading into kindergarten, we still took a hit financially with her decision to stay home.
With a dual income, we'd be able to throw another $1,000-1,500 at our financial independence goals. With that being said, you really can't put a price on the additional time we'll be able to spend with our young children. While she will be the one spending most of that extra time, there are benefits for me since I won't have to use as many PTO days to take care of sick children or run to appointments. Instead, I can take a half-day off to go to the pool or a Friday so we can start a long weekend early.
We have decided to prioritize family and time spent together over our pursuit of FI. Don't get me wrong, we still have a high bar set for our financial goals, just not at the expense of important things.
2) We Give Away 10% of Our Take Home Pay
Giving has always been important to our family. There are so many less fortunate than we are, and it's a privilege to be able to give back to people or organizations that truly need help.
Don't get me wrong; sometimes, my mind wonders how much faster we'd be able to hit our financial goals if we didn't give away 10% of our income from a mathematical standpoint. But, with that being said, I'm not sure if that would even be true as it seems like the universe or God or karma (whatever you believe) always seems to find a way to reward the generous.
We had kind of a surreal moment last year when we made a sizable donation to our church in a giving campaign only to get almost the same amount in back maternity leave pay that we were told we weren't going to get. I'm not saying they were related, but it seems like the more generous we are, the luckier we obtain in other aspects of life.
3) We Go On Vacation
Early in our debt pay-down journey, we put vacations on hold because that's what we needed to do. However, as we've paid down debt and increased income, it has allowed more space to spend selectively on vacations. Like with many other things, we try to do this with intentionality. Many of our trips have been long weekends, and if we have taken flights, we leverage credit card points.
For example, our family of four went to Los Angeles in May and paid less than $40 for our flights in fees as we cashed in a bunch of Chase Safire Rewards points. The entire trip cost us less than $2,000 even though we visited Disneyland and Universal Studios.
Nothing can replace the memories we've created on these trips with our young children. It doesn't make sense to put these experiences to later in life when our kids are only this age once. They'll be teenagers soon, and we'll have to drag them on family vacations instead of having them willing and excited to go.
4) We Do Not Budget
Let's get something straight out of the gate: if you live paycheck to paycheck or drown in high-interest debt, you need a budget. Everyone should start their financial journey by tracking expenses. However, for anyone who has already established an emergency fund and has some flex in their monthly expenses, you may be able to go with a different approach.
Our budgeting approach is known as the anti-budget (credit Paula Pant at Afford Anything). The anti-budget involves automating your finances to pay yourself first (save, invest, and give), then pay your bills, then spend anything left on whatever you want. We didn't have much in the "spend anything left on whatever you want" category when we first started, so we used a tighter budgeting approach. However, as we paid down debt, increased savings, and increased income, we moved to a more laid-back budgeting approach.
If we lived by a strict budget, we would certainly save more than we currently do. That's not something we want to stress over at this point, though.
The last thing I want is to look back on this time and realize that we held back on living life to the fullest because we wanted to increase our savings rate by a few percentage points. We like being spontaneous and don't want a budget dictating our weekend plans.
5) I Manage a Baseball Team
One of my passion projects is managing (and occasionally playing on) a men's summer baseball team. Short of any professional baseball, it's one of the most competitive leagues in the midwest. Most of the players have played college ball, and several former professional players mixed in.
I include this in slowing our pursuit of financial independence because it's a huge time suck. During the off-season, hours are lost to league meetings, recruiting new players, finding fields, fundraising, and more. During the season, we spend many weekends in the area playing games. This time could easily be spent on an income-generating side hustle that would accelerate our pursuit of financial independence.
With that being said, nothing can replace the memories I'm making with my five-year-old baseball-loving son. Today my team played a doubleheader about 90 miles south of home. I got to spend an hour and a half in the car both ways. At the game, we played catch before the game started, I threw a few pitches to him in between games, and during the games, he hit in the batting cage and played with one of the neighborhood dogs who comes to visit the field when he hears the sound of bats. Incredibly, I get to share these experiences with him.
Slow and Steady Wins the Race in Pursuit of Financial Independence
The key to our success has been simplicity and increasing our income throughout our financial journey. If we can control the significant expenses in our life such as housing, transportation, and food, then why stress about the little stuff?
Too many people spend money they don't have to buy things they don't need, to impress people they may not even like. In my opinion, many in the financial independence community are better at knowing what makes them happy while not giving in to peer pressure from others.
That's not the point of this journey, though. What's important is that we are moving in the right direction, hitting our savings goals, and living life in the present for the time being. Mrs. FP could continue to work, or we could stop giving and taking vacations, or we could spend our time on income-generating side hustles. However, if you can't enjoy the journey along the way, then what's the point of sprinting to the finish line?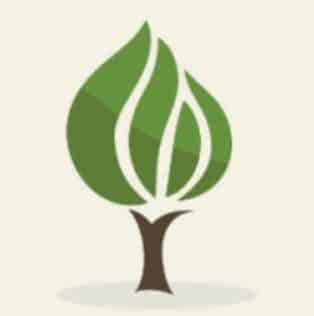 Mark is the founder of Financial Pilgrimage, a blog dedicated to helping young families pay down debt and live financially free. Mark has a Bachelor's degree in financial management and a Master's degree in economics and finance. He is a husband of one and father of two and calls St. Louis, MO, home. He also loves playing in old man baseball leagues, working out, and being anywhere near the water. Mark has been featured in Yahoo! Finance, NerdWallet, and the Plutus Awards Showcase.