Side hustling is a great way to make extra cash and build skills. Working side gigs has been part of my lifestyle since I was a teenager. Initially, side hustles were a way to make a little money for video games, baseball cards, and other fun toys. However, in recent years, my side hustles have funded family vacations, kept me entertained during evening hours, and helped me develop skills that translate into many different areas of life.
Lawn Mowing Service
In what may be the original side hustle, my friend and I started our lawn mowing business at the young age of 14. The term "business" may be a stretch as we only had three or four clients. However, it made us $100 or $200 a month. That amount of money seemed like a lot as a teenager.
We printed about 200 fliers and distributed them to everyone in our neighborhood to start the business. As a result, we got a few calls to mow lawns for about $20 apiece. My friend and I split the income. We used our parents' equipment, so our only cost was gasoline. This is still an excellent way for teenagers to make money. Add shoveling snow during the winter to the list, and you can make a decent amount of money.
eBay Flipping Business
As I went to college, I found myself in a situation where I needed to make some money but working a traditional job was tough. My days were packed between school, playing a sport, and homework. We often had weightlifting at 6:30 am, followed by class from 8 am to 2 pm, with practice afterward until about 6 pm. Factor in homework in the evenings, and it wasn't easy to find a job.
Therefore, I had to get creative. This was in the mid-2000s, before smartphones and anyone talked about flipping. My primary sources of inventory were dollar stores and garage sales. My best-selling items were videos and computer games. I'd buy a lot of videos for $1 and then sell them for around $10 on eBay. Every once in a while, I'd get lucky and find something that would sell for more.
For example, a computer game, Total Annihilation, was available at dollar stores yet sold on eBay for about $40. I bought about 50 copies of the game and sold them all within a month. I ate well as a college student that month!
On weekends I'd wake up early before baseball practice or games and find items at garage sales. You wouldn't believe what people want to get rid of at garage sales. My specialties were video games, board games, sporting equipment, and electronics. In this day in age, garage sale flipping is, in some ways, easier and other ways, more complex. It's easier with smartphones since you can immediately determine how much you can sell an item. However, it isn't easy because people can more easily sell expensive items when they may not have known the selling price in the past.
Online Poker
I debated if I should include this because online poker is gambling, and some people lose a lot of money. However, if you treat poker like a business, it can be a profitable side hustle. For example, playing Texas Hold'em online was my primary side hustle for two or three years after graduating college. I deposited $40 once and turned that into thousands of dollars over the years.
So how do you turn online poker into a side hustle? Of course, the easy answer is to win more money than you lose, but it's not that simple. My approach started with studying poker. First, I read two or three books and immediately put what I learned into practice. Then, after finding out which games were most profitable and the ones I was best at, I went "all in" and primarily played those games.
Managing your bankroll in poker is essential to running a profitable poker side hustle. Nobody ever wins all the time in online poker, but if you can find the games where you win more than you lose, it can be profitable. When I played, it was at the height of the online poker, and Texas Hold'em movement, so there were a lot of inexperienced players out there. As a result, making money wasn't that difficult. I assume the players are much better across the board today, so it would be interesting to see how I'd fare today.
Freelance Recruiting
One of my unique side hustles was freelance recruiting for a friend's business. My friend had recently left working for an agency to branch out to start his own recruiting business. He needed help filling positions, so I would help him find resumes and occasionally conduct initial interviews with potential candidates.
Recruiting can be a very lucrative business. Recruiters can take between 15% and 30% of a candidate's first-year salary. However, recruiting can also be a very frustrating business. Even though you get paid very well when landing a candidate, you'll work more overall for candidates that don't get placed.
During my two years of recruiting, I made about $20,000 on the side. It was a lot of work, though. However, the skills I learned from this side hustle were more important than the money I made.
I was interested in getting into a management position at work during this time. While recruiting, I learned how to quickly scan resumes, spot red flags in candidates, and identify indicators for high performers. I carried these skills over into my full-time job. Hiring people is one of the most important things you can do as a manager in corporate America, so having this experience gave me a leg up over other inexperienced managers.
Blogging
That brings us to my current side hustle: blogging. You can call it a side hustle, as it has been my least profitable.  I've lost money paying for hosting, domain name, and other low-cost tools. 
Recently, I have experimented with putting ads on my blog using Ezoic. Ezoic is a platform designed to improve the user experience of your website while also providing a connection to Google Adsense. The customer service I've experienced at Ezoic has been top-notch. Onboarding was simple, and it's exciting to start making a few dollars off my blog finally.
I also joined a blogging mastermind group that has helped grow my site's authority. It also presented several creative ways of making money as a blogger. In 2022, I generated nearly $10,000 in income, which was reinvested into the site in specific ways. Ultimately, I still lost money with the blog, but I'm playing the long game here, and sometimes it takes money to build something up. 
I plan to take any money I make and continue to invest it back into the blog. I plan to treat the blog as a business to grow sustainable traffic.  This blog will still mainly be a hobby I work on a few hours a week, but I'm also excited about treating it more like a business. We'll see where it goes after a few years!
Side Hustle Ideas to Make Money
On their own, I'm not sure if any of these side hustles are particularly unique, but I challenge you to find anyone out there that has a similar list. Even though I work a 9-5 job and have no intention of stepping away from it, side hustling has always been a fun way to make money on the side and tickle my entrepreneurial interests.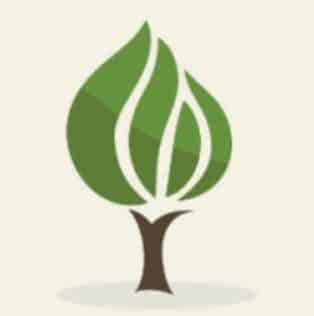 Mark is the founder of Financial Pilgrimage, a blog dedicated to helping young families pay down debt and live financially free. Mark has a Bachelor's degree in financial management and a Master's degree in economics and finance. He is a husband of one and father of two and calls St. Louis, MO, home. He also loves playing in old man baseball leagues, working out, and being anywhere near the water. Mark has been featured in Yahoo! Finance, NerdWallet, and the Plutus Awards Showcase.