It's 2 am and I'm lying here in bed wide awake. Awoken by thunder, I roll over to check the weather on my phone. The radar bleeds red and orange. Another night of torrential rain with a basement that has already flooded in the past few weeks. I immediately regret looking at my phone as I'm wide awake now. I should have tried to go right back to bed.
*Crash*
Lightning strikes again. And again. I may as well give up on going back to sleep at this point.
My weather app says it will rain for the next four hours. Already this year we've had historic flooding in our area. I can't help but wonder what this rain will do to locations already impacted by flooding.
For years we've had the good fortune of a dry basement, at least from outside rainwater. This year hasn't been the same. About three weeks ago I went downstairs early in the morning to find tiny pawprints everywhere. I knew what that meant. Water in the basement.
I immediately went to the basement area with the storm drain, which was known to backup before. It was clear that water was running to the drain, and not out of it. There was a lot of it. About two-thirds of our basement is finished with Pergo wood flooring. Already I could see the edges of the floorboards wilting due to the water underneath. I had flashbacks of deciding to go with Pergo instead of vinyl flooring. I've since given up hope of saving the flooring due to the water damage. It will all have to be replaced. 
Our storage area was in the worst shape. Thankfully, our photos and important documents were on top shelves. There was about an inch of standing water in that area as I made my way to the back side of the house, even more water. Our basement bathroom, which is currently unfinished, had water seeping in from behind the drywall. I thought my laziness paid off here as we had planned to finish that bathroom earlier this year but never got around to it.
Of course, none of this will be covered by insurance.
Already I've had two companies come out to provide quotes to waterproof the basement. In addition to the water coming in through the floors due to hydrostatic pressure, it also appears that the back wall of our foundation is slowly moving in.
So much for all that extra money we'd have after paying off our mortgage.
Both companies quoted around $10,000 to waterproof our basement. The first company suggested we move the foundation back an inch, which would cost another $20,000. The second company suggested bracing the wall from progressing further, which is probably what we'll do.
Regardless of this situation, I'm reminded how lucky we are to have about six months of living expenses sitting in an emergency fund. Our emergency fund will more than cover the $10,000 to $15,000 it will likely cost to waterproof the basement. After that, we can worry about replacing the flooring and eventually the unfinished bathroom.
I guess that rental property we were hoping to purchase soon will have to wait a little longer.
Remembering how lucky we are to have an emergency fund, a sense of calm came over me. We're going to be alright, I told myself. Having that emergency fund will help prevent many more sleepless nights going forward. Yes, it's unfortunate that this is happening, but our financial preparedness will allow us to weather this storm (literally). This is precisely the type of situation that we have prepared for.
I am not looking forward to going downstairs in the morning as I fully expect additional water in the house due to four hours of rain. Right now, all I can do is lay here and breathe. Everything is going to be alright. It's now 3 am and my alarm will go off in 3 hours. Wish me luck!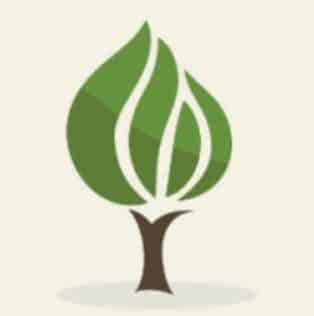 Mark is the founder of Financial Pilgrimage, a blog dedicated to helping young families pay down debt and live financially free. Mark has a Bachelor's degree in financial management and a Master's degree in economics and finance. He is a husband of one and father of two and calls St. Louis, MO, home. He also loves playing in old man baseball leagues, working out, and being anywhere near the water. Mark has been featured in Yahoo! Finance, NerdWallet, and the Plutus Awards Showcase.