In 2011 we were at a crossroads. Approaching $200,000 in total debt, we were sitting in a bank lobby getting ready to take out a home equity line of credit because two bathrooms in our home were leaking into the basement. Unfortunately, we didn't have enough money in savings to cover the repairs. It was one of those rare moments of complete clarity.
At that moment, we realized then that we could either continue going down this road of taking on more debt or go on the attack against it. If you ask yourself, "should I pay off my mortgage" maybe this post will give you a few ideas on why it might make sense for your family.
Pay Off Your Mortgage Instead of Invest Elsewhere
Why would we pay down a 30-year fixed 4 percent or lower home mortgage when we could invest the money in the stock market, real estate, or a business with potential returns of much more? Even someone who isn't financially savvy can do the math here. To top it off, what about the tax benefits of the mortgage interest deduction!?
Should I Pay Off My Mortgage?
In 2016 we decided to go all in to pay off our mortgage. We had worked our mortgage balance down to $93,000 by making extra payments over the years. While we continued to live below our means, we didn't have a real plan. So making a firm decision to pay off our mortgage felt good. Finally, we had a goal again.
We immediately pulled $30,000 out of our savings to pay the mortgage and then paid about $3,000 extra per month. Finally, after nearly two years of making these payments, we officially became mortgage-free in August 2018. Shortly after, we made a transition from two incomes to one.
Since we paid off our mortgage, the stock market has increased significantly despite recent bumps. In hindsight, we would have made more money by investing that in the stock market. However, hindsight is 20/20. I estimated that we lost out on about $15,000 in stock market gains by paying off the mortgage instead of investing in the market.
Below are additional thoughts on why we moved to the dark side to (gasp) pay off the mortgage early. Remember that the below does not mean stopping investing to pay down your mortgage ultimately. Before paying your mortgage, you should be free from all other debt, have an emergency fund, and put 15% into retirement savings.
Only after that does the advice below apply. This position may seem out of reach, but becoming mortgage-free can be achieved. As with anything in this space, contact a certified financial planner to discuss what works best for your family.
1) The Behavioral Aspect of Being Mortgage Free
A few years ago, I was listening to a podcast from biggerpockets.com. Co-host Brandan Turner discussed how financial independence unlocks the freedom and creativity inside us to pursue our purpose in life. There is a similar effect when paying off debt, though maybe to a smaller extent.
There is absolute freedom in not being shackled by debt or owing another person or institution a dime. I've talked to several people about this and never met anyone who has regretted paying off their mortgage early. Everyone says the freedom of being debt-free is something you can't put a price tag on.
The behavioral benefits of being debt-free spill over into all aspects of life. There is less stress and worry by eliminating the most significant bill in most households. I also believe there is power in knowing that a bank can't call my home loan if I miss a payment. While life may be good now, the next recession, unexpected death in the family, job loss, or several other events could change our financial situation in a flash.
Personal finance is a behavioral game more than a numbers game. Good luck putting a price tag on the incredible feeling that comes with a paid-for home.
2) Guaranteed Return on Investment
The low mortgage interest rate environment we've been in during the past ten years has pros and cons. Many of us have secured fixed mortgages between 2 and 4 percent on the pro side.
By paying down your monthly mortgage, you are getting a guaranteed return on the amount of your mortgage rate. While the S&P 500 may result in higher returns long-term, you never know when the next 30 percent drop will happen. If you are already putting 15 percent into a retirement plan heavily invested in stocks, then offsetting that with a fixed 3 or 4 percent return on your money from paying down the mortgage doesn't sound so bad.
3) Decrease in Monthly Expenses
For those pursuing financial freedom, the goal is to have passive income that exceeds monthly expenses. You will need less monthly passive income to achieve financial independence by eliminating the mortgage payment. Housing expenses can amount to 30 to 40 percent of your budget, with most accounted for in the mortgage.
Achieving financial freedom is a relatively simple equation. It would help if you spent less than you earned and invested the difference until you get to 25 times your expenses. While you can undoubtedly increase the earning side, lowering the expense side is also beneficial.
There is a balance, but if you can knock out your most significant payment every month, it will accelerate your chances of achieving financial freedom. After paying off the mortgage, your monthly cash flow will go through the roof, and you'll be able to ramp up your investments quickly.
4) Recession Protection
Remember 2008? The further we get away from the great recession, the more people seem to forget about how rough of a time that was. I knew families that completely fell apart due to the aftermath of the housing bubble. We make ourselves more resilient during a recession by aggressively paying off "good" debt.
As we are on the brink of another potential recession in 2023, those with the least debt and highest savings will have the best chance of surviving. Having a paid-for house will significantly reduce stress during the next downturn.
5) Are You Really Going to Invest the Extra Money?
Humans are irrational creatures, and the most challenging part of personal finance is discipline. If you have a significant amount of money sitting in an investment account, you'll continually be tempted to spend it. Maybe you have more discipline than me, but I constantly pulled money out of my investment account to buy new vehicles or fix our house.
I've had this discussion with several individuals who tell me you need to have a mortgage because of the tax return benefits (which have been greatly diminished in recent tax law changes). When I find out what they're doing with the extra money, it usually contributes to some lifestyle inflation factor.
Given my personal experience, I question if that money not going towards an additional mortgage payment will be invested. But, again, personal finance is more of a behavioral game than anything, and many of us will find reasons to spend that money on something else.
The Answer to "Should I Pay Off My Mortgage?"
I fully concede that from purely a numbers standpoint investing excess funds in stocks, real estate, or a business makes more sense than paying off your low mortgage interest rate. However, personal finance is behavioral, and there are many other benefits to paying off the mortgage compared to investing above the 15 percent you should already be putting into retirement savings. It's hard to put a price tag on sleeping well at night or not fearing the possibility of losing your home.
Personal finance is just that, personal. In the end, if you are fortunate enough to be in a position to either pay extra on your mortgage or maximize your investments, you're way ahead of most people, and you should give yourself a high five. I've been on both sides of this argument and decided to go the behavioral route instead of following the numbers.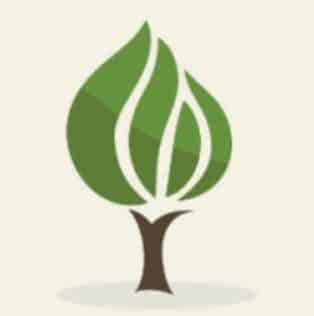 Mark is the founder of Financial Pilgrimage, a blog dedicated to helping young families pay down debt and live financially free. Mark has a Bachelor's degree in financial management and a Master's degree in economics and finance. He is a husband of one and father of two and calls St. Louis, MO, home. He also loves playing in old man baseball leagues, working out, and being anywhere near the water. Mark has been featured in Yahoo! Finance, NerdWallet, and the Plutus Awards Showcase.