For as slow as the year 2020 seemed to go by, it feels like 2021 passed us in a flash. 2020 was a year of radical adjustments as our lives were turned upside down by the pandemic practically overnight. In February 2020 we were celebrating a family wedding in Las Vegas, completely oblivious of what was to come in March. For the next year or so our lives looked completely different. I went from working in an office five days a week to working from home full time. Our busy calendar with kids activities was completely wiped clean. I also spent a lot of time painting doors and trim to keep myself sane while we weren't going anywhere. 2021 was a year of transition for our family to what is now the new normal.
During the first few months of the year, 2021 continued to feel much like 2020. However, once my wife and I were able to get the Covid vaccine, we started to return to normal activities in May. Our first family vacation was a road trip to Gulf Shores, AL in May. That trip was really the launching point to what was a return to normal life. Around the same time, sports and other activities started to kick off again. Both for me and my old man baseball leagues, and for my 2nd grader who is involved in baseball, soccer, and floor hockey. October included a return to the office (once or twice a week) and a nice family vacation to Disney.
With all that being said, 2021 has been one of my favorites years yet for a few reasons. First, after 2020 stripped away so many things from our lives, I came to appreciate the simple things in life. From spending holidays with family, to going to church in person, to even less trivial things like getting my favorite iced tea from the gas station. In 2021 we intentionally started putting things back into our lives that were stripped away in 2020. 2021 also felt like the first year where the past decade of intentional steps that we've taken all came together. I remain grateful that my wife, who is a middle school teacher by trade, hasn't had to navigate this nearly impossible time as a teacher during the pandemic.
All of the sacrifices we made financially a decade ago to turn around out financial lives have continued to compound. Additionally, the hard work that I've put into my career have landed me in a job that I've come to really enjoy, especially now that I can work from home most of the time. For me going into the office once or twice per week and working from home the other days is the perfect balance.
We also did pretty well on our goals. Here's a recap:
Financial Goals
Max out 401(k), Spousal IRA, Roth IRA, and HSA – Complete
Save $2,400 for the kids' college fund – Complete
Give away 10% of take home pay – Complete
Purchase a $400,000 house with cash by 2023 – In Progress
This was a really good year financially for us. At 40 years old this will be the first year that my take home pay will exceed six figures. Given that we live in a lower cost of living area with no debt or mortgage, we are fortunate to have plenty of money to max out our tax advantaged accounts plus funnel thousands of dollars into a brokerage account every month.
We do plan to accelerate purchasing a new home, most likely in 2022 sometime. That will likely mean having a mortgage for a while, and the big debate will be if we decide to cash out money in our brokerage account to pay down the mortgage as soon as possible or keep that money growing and instead pay down the mortgage slowly over time. We haven't decided which route to go yet.
Mental Health and Fitness Goals
Workout on average 5 days per week – Complete
Meditate on average 5 days per week (10 minutes) – Not Met
Check cholesterol and make progress to get down from high range (this will be tough since much is hereditary but I am down 20 points since 2018) – Incomplete
Complete mini-ironman in August (0.4 mile swim, 13 mile bike ride, 4 mile run) – Complete
One of the biggest blessings from the pandemic has been the additional time to workout on a regular basis. I'm now going on more than two years of working out about six days per week on average. As someone who really struggles with early morning workouts, working from home allows me to workout on my lunch break or right after work. Looking back at pictures from my early-to-mid 30s, I can see the physical difference. I feel and look better at 40 than I did almost 10 years ago. For this reason alone I don't ever want to find myself working in an office five days a week again. I also successfully completed a mini-ironman in August, which was the first thing like that I've ever done in my life, despite almost drowning during the swim portion.
Meditation is something that I've been hot and cold on this year. When I do it regularly the benefits are significant. My mind or more clear, I am slower to anger with my kids, and my overall stress level feels so much lower. It's something that I need to prioritize again in 2022. My annual physical appointment where they check my cholesterol was moved to 1Q 2022, so I'll see how I'm doing at that point.
Blog Goals
100,000 annual page views; at least one month with 10,000 sessions. – Not Complete
Double SEO traffic from 35,000 in 2020 to 70,000 in 2021 – Not Complete
Write 25 new blog posts; update 10 old posts – Complete
Develop monetization strategy for blog – Complete
This was a really interesting year for my blog overall. For the first three years of the blog I didn't focus on making money from it at all. However, I decided to try to make a little money this year to at least cover the costs of the blog and help to fund other growth strategies. What I've come to accept is if I want to reach more people through this blog I am going to need to generate income to grow. That started earlier this year by placing using an ad network (Ezoic). Surprisingly, without making any other adjustments I've been able to make $100-$200 per month. This has shown me that making money through the blog is possible and I plan to explore other options to grow traffic in 2022. At this point every dollar I make goes back into growing the blog and reaching more people, which I expect to be true next year as well. Stay tuned!  
Miscellaneous Goals
Update will – Not Complete
Join toastmasters and attend regularly to improve communications skills – Not Complete
Read one book per month – Not Complete
How embarrassing is it that as a father of two children we don't have a will yet. Can someone please hold me accountable for this one in 2022? It really needs to happen, but every time I make a little progress I get overwhelmed with the process and end up not getting it done.
This has been a rough year when it comes to reading
books
. I just haven't found much of interest. I can promise you that I've started at least 12 books. Probably more than 20 actually. However, I find myself getting bored with them less than half way through and never finish. If anyone has any great book suggestions please let me know. I usually read non-fiction, but am intrigued by realistic fiction if I can find the right fit. 
On a brighter note, I did end up painting all the doors and baseboards in my house.
Check out these photos
. It's amazing what a few coats of paint and some new hardware can do for a home.  
What's Ahead in 2022?
2022 is shaping up to be a transitional one for our family. As happy as we are being mortgage free and our current situation, we have our eye on a new home in a very specific area. Why do we want to move? A few reasons. 
The biggest reason, even though we like the home we are in we want more of a community feel in the neighborhood we live in. By community feel, I mostly mean having more kids around and young families closer to us in age. The street we live on now has very few kids on our street. I grew up in a neighborhood with lots of kids everywhere. Some of my longest friendships today are from people that I grew up with on that street. I want my kids to have a similar feel. 
Another reason is we want to get our kids into better schools. The school district we are in now is not bad. It's about a "6" rating on Great Schools. It's a relatively small district so the amenities and sporting options once getting to high school are limited compared to others. Unfortunately, in the area we are looking the public schools are even worse, but there are very good private school options around. Paying for private school will slow our financial independence goals, but I'm not worried about it if it means my kids get a better education. 
Finally, the home we live in now is my grandparents old house. It's a great house and it's been an amazing place to live for the past 12 years. At the same time, we've never actually gone through the process to pick out our family home. My wife had virtually no say in moving into this home as I bought it before we were married. Even though we've remodeled this house from the ground up, literally every single room, we have an interest in buying a home mutually and then making it our forever home for our family. 
The homes we are looking at are about $100,000 to $150,000 more than the home we are living in now. It would be great if the housing market would cool a bit next year, but I doubt that it will. Therefore, we'll be competing against many other buyers in a small area about a square mile. We'll have to decide how much of a down payment we want to put on the new home and then decide if we want to pull money out of our investments to pay the mortgage down early and do it slowly over time. I'm still not sure what we are going to do. 
Here's our full list of goals for 2022:
Purchase a new home (as mentioned above).
Continue to max out tax advantaged accounts (401k, IRAs, HSA), save for kid's college, and give away 10% of our take-home pay. 
Complete another mini-ironman and shave two minutes off my previous time. 
10x blog income while keeping expenses less than 50% of total income. 
Continue to workout five or six days a week. 
Actually update our will
That's it. Trying to keep things simple this year. Our main focus these days is maximizing time with family, friends, and in our community. In addition to working a regular nine-to-five job, I also coach several of my kid's teams, manage and play in men's baseball leagues, and lead a small group at our church. I don't want to jinx anything, but life is really good these days. A good mix of working hard while staying busy with many events outside of the home. I can honestly say that the life I had pictured when turning 30 (and being mostly a mess all around) has come to fruition. Hopefully there is a similar trajectory of growth over the next 10 years. Happy New Year to you all!
Want to Check Out Our Previous Goals?
We've been sharing our family's goals on the blog for the past four years. Below are links to previous posts to add on to our 2022 goals.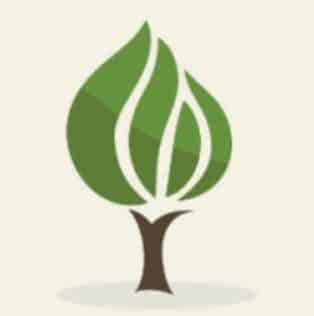 Mark is the founder of Financial Pilgrimage, a blog dedicated to helping young families pay down debt and live financially free. Mark has a Bachelor's degree in financial management and a Master's degree in economics and finance. He is a husband of one and father of two and calls St. Louis, MO, home. He also loves playing in old man baseball leagues, working out, and being anywhere near the water. Mark has been featured in Yahoo! Finance, NerdWallet, and the Plutus Awards Showcase.