To buy a home with cash is a highly debated topic in the personal finance space. If you would have told me we'd be considering buying a $400,000 home without debt 10 years ago, I would have said you were crazy. We've gone from having $200,000 in debt and a negative net worth in 2011 to now being completely debt free and having a net worth closer to seven figures than five. 
If you feel like you can't relate to this post, well, I don't blame you because I wouldn't have been able to relate to this post either 10 years ago. However, years of being intentional about paying off debt, investing, and increasing our family's income, we find ourselves in this fortunate situation. This post is not a recommendation that you should go off and do the same as us; it's merely us sharing a story of our future plans. 
Why It's Important to Set Big Goals
I strongly believe in the power of goal setting. And not just goal setting but setting goals that are meaningful and exciting. After paying off our mortgage in 2018, we had three primary goals. The first was to begin maximizing all tax advantaged accounts – (401(k), IRAs, and HSAs). The second was to complete long overdue upgrades to our home (we recently upgraded our kitchen and basement). The third was to save up for a rental property.
As for the third goal, I strongly believe in the power of real estate to build wealth. In fact, I believe it's one of the best ways to do so. Real estate has been of interest to me for years and at some point I will probably own rental properties. However, I also have to think about the overall goals for my family. How much wealth is enough? The reality is that owning rental properties is hard work and would take me away from spending time with my kids and other activities. I've come to the realization that buying rental real estate doesn't align with my family's priorities at this time. 
Our decision to some day buy a different home is not purely an investment decision. Buying a home for appreciation is almost never a good idea since the future is so unpredictable. At the same time, I'm also bored by the idea of investing in brokerage accounts above and beyond what we're already investing. We are in an extremely fortunate situation to be able to max out our retirement accounts, plus I have a pension through my work. We are already CoastFI and I don't have any interest in retiring early right now. At some point though, it's important to enjoy the fruits of our labor instead of relishing in seeing numbers increase on a spreadsheet. 
Recently I've been exploring assets that can be purchased and enjoyed along the way while gaining value (or at minimum not losing value). Examples include a vacation property, high-end musical equipment, art, or a vintage car. I believe a home can also fall into this category. While there certainly are costs associated with a home such as taxes, insurance, and maintenance, on average homes also appreciate. Especially if you buy in the right area. You probably won't make as good of a return as the market, though with markets being at all time highs and seemingly overinflated, you never know what the future will hold. 
So, if this isn't an investment decision, then why is our family considering this option?
Our Current Living Situation
Before jumping into our reasons for wanting to buy a new home with cash, below is some background on our current situation. 
We live in St. Louis, MO, which is a relatively low cost of living area. The median home price in St. Louis county is less than $200,000. 
We've been in our current home for about 12 years. It's in an area that has been up-and-coming over the past several years. When we purchased the home in 2008, it was worth around $150,000. The home we live in is actually the home my mom grew up in. When my grandma passed away in 2008, I bought the house at what I thought was a deep discount at $100,000.
It turns out that was probably pretty close to what it would have sold for in the open market. Since we bought in the middle of the Great Recession, the estimate of our home fell to closer to $125,000 by 2010. Additionally, our home needed major upgrades. MAJOR. Within the first few years we replaced the roof, HVAC system, and water heater. We've completely upgraded almost every aspect of the home since then. More recently we've spent about $50,000 renovating the kitchen and basement (including waterproofing and stabilizing the foundation). In between we upgraded two bathrooms, removed a lot more wallpaper than I'd like to remember, and refinished all of the flooring. 
Since we've spent the last 12 years upgrading our home slowly, it seems strange now to consider moving. I'm guessing if we sold our house today we could get about $225,000. 
Buy a Home with Cash: Why We Are Considering Moving
Our home has become a place where we are proud to raise our two young children. This will forever be the place where they took their first steps. The house where we fell in love with them. In our situation, it's even the house that I visited every Saturday for family dinners with my grandparents. At the same time, it would be nice at some point to have a place that is truly our own. Below are a few reasons why we will likely move at some point.
We want to live where Mrs. FP will teach.
When we had our second baby we made a decision to move to a single-income family. My wife decided to step away from her teaching job for a few years to stay at home with our young kids. She intends to go back to the classroom in a few years when our youngest approaches kindergarten (she's now 2). It's possible that she ends up getting a teaching job in the school district we currently live in. If that were to happen then maybe we'd consider staying. However, the much more likely scenario is that she ends up in a different school district. And wherever she ends up is where we plan to live and send our children to school.
We want to live around other young families.
When I was seven-years-old, my family moved into a brand new home. In fact, ours was the second home built in a neighborhood of about 250 houses. Some of my best friends over the years are kids that grew up in that neighborhood. It was so much fun growing up in a neighborhood around so many other kids my age. While I know times are different, I would also like my kids to have a similar experience. To be able to go outside and have several friends they can play with. In our current neighborhood, I can count on one hand the number of kids under the age of 10. It's a very quiet street, which is nice in some ways, but doesn't provide my kids with many options. 
Having more space would be nice.
Our current home is actually about the perfect size for our young family. It's a 3 bedroom, 2 1/2 bathroom, 1,500 square foot ranch home with a finished basement that provides about 1,000 extra square footage of living space. Honestly, it's more than enough space to make it work long term for our family if needed. However, the bedrooms are basically right next to each other, which is ideal now but as my kids get older would be nice to have some space between us. The bathrooms are small. And there is very little closet space. Small as in my closet is literally in the basement. I will fully admit that our desire for additional space is a result of lifestyle inflation. We don't need a huge house by any means but it would be nice to have a little more room as our young children eventually grow into teenagers. 
Our New Goal: Buy a Home With Cash
So, here is our new goal: be able to pay cash for a $400,000 home by January 2023. When I say pay cash, this would include any money from the sale of our current home (estimated about $200,000 after fees and upgrades). So technically we may still need to take out a mortgage at first but then pay it off soon after. We also currently have about $45,000 in non-tax advantaged accounts that could be applied. 
Saving an additional $150,000 by January 2023 seems unlikely. After all other expenses and investments, based on our current savings rate we'd only be able to save about half of that after maxing all other retirement accounts. At the same time, I believe in setting big stretch goals. A lot can change over the next few years, for the positive or negative, so we may as well push the limits on what we think is possible. 
In the end, we may not buy a home worth $400,000. In fact, depending on where Mrs. FP gets a teaching job, we could end up buying a much less expensive home that still meets all of our needs. At the same time, we don't want to limit our options. We also don't want to go back into debt (even mortgage debt) to achieve our ideal family living situation. Maybe most importantly, this gives us a money goal to work towards over the next few years. As much as I love being mortgage free, there's a piece of me that almost misses updating our debt pay down every month and seeing our progress towards our goal. Almost…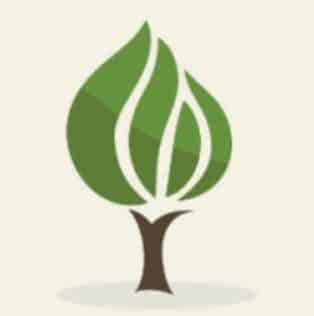 Mark is the founder of Financial Pilgrimage, a blog dedicated to helping young families pay down debt and live financially free. Mark has a Bachelor's degree in financial management and a Master's degree in economics and finance. He is a husband of one and father of two and calls St. Louis, MO, home. He also loves playing in old man baseball leagues, working out, and being anywhere near the water. Mark has been featured in Yahoo! Finance, NerdWallet, and the Plutus Awards Showcase.