Yes, I am aware that it's the middle of February and I'm just now setting 2021 goals and providing a recap of 2020. We all know that 2020 was a mess of a year but with my job unaffected by the pandemic, when I sat down to update my 2020 goals I was still surprised with how many were met. Writing down your goals really does make a difference and I would suggest everyone consider it. Even if you only spend 30 minutes at the beginning of the year jotting down your goals (that's usually about how much time I spend on them).
I've now been working from home for almost a year, which has mostly been a positive experience. It's meant more time with my kids, time to workout during lunch breaks, and an overall healthier lifestyle. I know not everyone has been as fortunate this year so spread our giving out more focusing on local food banks that are hurting badly trying to help families in need.
My blogging has taken a back seat for a while as I've only posted once since November 2020, but I plan to be more active through the rest of this year. Search engines drove the majority of my traffic last year as I backed off of other less productive ways of getting people to my site. It's pretty cool that even a small blog like this one can be seen by tens of thousands of people over the span of a year. This year I may start playing around with monetizing the site to see if I can at least make a few dollars to cover the bills of running this site.
Being mortgage free has allowed us to really ramp up our tax advantaged contributions. Up until 2018 I only contributed the minimum to my 401(k) to get a match (6%). We now not only max out my 401(k), but have opened IRAs in my and my wife's name (maxed hers in 2019 and 2020, maxed mine in 2020), and also maxed out our HSA for the first time in 2020. Our net worth has only continued to increase since Ms. FP decided to quit her teaching job to stay home with our young children.
I am excited for what 2021 has in store. As I sit here in February, I believe that we are on the verge of returning to somewhat normal life. I don't expect to go back to work in the office for several months, but my kids' sporting activities are gearing up, we started attending church again in person last week, many of our family members are in the process of getting vaccinated, and we are planning vacations for later in the year.
While I have been fully supportive of initial lockdowns when the pandemic hit and recent lockdowns when cases have spiked in our area, I believe it's time we start to learn how to live with the virus and get back to normal life, or at least the new normal. Let's get our highest risk people vaccinated as soon as possible. Additionally, masks, frequent hand washing, quarantining when sick, and social distancing where possible should all continue for the extended future, but we have to get businesses running again, people traveling, and find a way to safely hold large gatherings (not yet, but soon). The reality is that even with the vaccine, COVID may not fully go away for a very long time so we must learn to live with it.
2021 Goals
Below is a list of our 2021 goals. They cover a variety of different areas including finance, health, blogging, and other miscellaneous goals. My main goal is to continue to be the best dad possible for our two young children. Being more present, not getting so frustrated when they don't behave, and putting them in the best position to succeed. Since those goals are tough to quantify, I didn't include anything specific below, but do consider raising my kids my top priority at this stage in life.
Financial Goals
Mental Health and Fitness Goals
Workout on average 5 days per week
Meditate on average 5 days per week (10 minutes)
Check cholesterol and make progress to get down from high range (this will be tough since much is hereditary but I am down 20 points since 2018)
Complete mini-ironman in August (0.4 mile swim, 13 mile bike ride, 4 mile run)
Blog Goals
100,000 annual page views; at least one month with 10,000 sessions.
Double SEO traffic from 35,000 in 2020 to 70,000 in 2021
Write 25 new blog posts; update 10 old posts
Develop monetization strategy for blog
Miscellaneous Goals
Update will
Join toastmasters and attend regularly to improve communications skills
Read one book per month
2020 Goals Recap
Financial Goals
Max out 401(k), Spousal IRA, and HSA (first year my work is offering an HSA!) – Complete
Save $2,400 for the kids' college fund – Complete
Give away 10% of take home pay – Complete
Save $100,000 in brokerage account by year-end 2021 (currently have $25,000 with $20,000 being the emergency fund; this one will be a stretch with all of the other financial goals) – On Track
Health and Fitness Goals
Complete P90x3 without missing a workout. Currently 40+ days in of the 90 day program – Complete
Check cholesterol and try to get down from high range (this will be tough since much is hereditary) – Complete
Complete Tough Mudder 5K (or full version if others in our group will do it with me) – Cancelled due to pandemic
Blog Goals
Continue to seek opportunities to help people outside of the blog to improve their financial lives and to promote financial literacy. – Complete
100,000 annual page views; at least one month with 10,000 sessions. – Not Met
Triple SEO traffic from 11,000 in 2019 to 33,000 in 2020 – Complete
Double Twitter followers organically from 3,000 to 6,000 – Not Met
Leadership Goals
Co-lead community group at church and grow stronger in my faith – Complete
Win baseball championship for the summer team I manage – Not Met
Continue to focus on putting my family first and be more present with my wife and kids – Mostly Complete
Take on challenging leadership opportunities at work – Complete
Mental Health Goals
Meditate five times per week – Mostly Complete
Read at least one book per month – Not Met
Limit social media to less than 90 minutes per day (this still seems way too high) – Not Met
Get away from desk at least three days per week during lunch at work (go for walk, workout, meet with others) – Complete
Home Remodeling Goals
Complete basement remodel by end of May – Complete
Replace upstairs door knobs, front door, paint living room, and complete minor bathroom repairs – Not Met (Currently in progress)
Past Goal Recap Posts
I typically provide updates on our family's goals two or three times per year. Below are links to previous posts to add on to our 2021 goals. Thanks for reading this post and any of the posts linked below. Let's make 2021 great!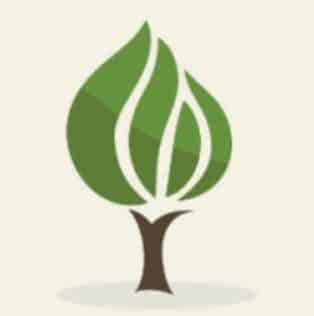 Mark is the founder of Financial Pilgrimage, a blog dedicated to helping young families pay down debt and live financially free. Mark has a Bachelor's degree in financial management and a Master's degree in economics and finance. He is a husband of one and father of two and calls St. Louis, MO, home. He also loves playing in old man baseball leagues, working out, and being anywhere near the water. Mark has been featured in Yahoo! Finance, NerdWallet, and the Plutus Awards Showcase.