After paying off our mortgage in early August, our focus has immediately shifted to our kitchen remodel. We'll be providing several updates along the way to share how we're completing our remodel on a budget.
Update: To see the final update (and how over-budget we went) see our most recent post with the final kitchen remodel cost. 
Our Story
We moved into our home in late 2008. It's a 1,500 square foot, three bedroom, two and a half bath, all brick ranch with a basement. The home was built in 1968 (happy 50th birthday!) and is structurally in good shape. It's in a middle class neighborhood and within walking distance to our 4-year-old's preschool, a recently remodeled library, and a few other stores and restaurants. Another appealing aspect is that the area is one of the more diverse in our city, and has several first generation families from countries such as Bosnia and Vietnam. Unfortunately, the school district isn't the best which is one major downside.
Although the structure was in good shape, everything else needed to be replaced when we moved in. The living room still had the original avocado colored carpeting, bathrooms were littered with 1×1 tile on the walls and floor, and the walls were covered in wallpaper. Before we moved in to the house in 2008, my wife (girlfriend at the time) and I spent months removing wallpaper, adding a skim coat to the walls, and repainting. We also ripped up the carpet from the living room and sitting room and refinished the underlying hardwood floors. The house still needed a lot of work upon moving in, but at least it was somewhat presentable.
Within the first few years of moving in, we also had to replace the roof, HVAC, and recently the water heater. These large expenditures delayed several of our home remodel projects. Regardless, over the past 10 years we have mostly updated the rest of the house. We've gutted and completely remodeled two bathrooms, refinished the flooring in the bedrooms, and added flooring in the basement.
When we decided to go all in to pay off our mortgage in 2016, we also made a decision to put all renovations on hold. Our kitchen has the original cabinets and countertops, and has three layers of laminate flooring that will all need to come up. Our kitchen is UGLY! However, living with an ugly kitchen is one of the sacrifices we had to make to become debt free. In the grand scheme of things, it was a small sacrifice to make given that we are now completely debt free.
Kitchen Remodel on a Budget
Going through a kitchen remodel on a budget is all new to me. I thought it would be helpful to share our progress along the way with our readers. With that being said, please know that I am far from an expert on kitchen remodels so take everything with a grain of salt. According to home advisor.com, the national average for a kitchen remodel is nearly $23,000. Our goal is to complete the remodel with $13,000. We also plan to set aside an additional $2,000 as contingency for the unknowns that will come up along the way.
The plan is to hire a contractor to complete most of the work, though we will do the demolition work ourselves to save some money. We are going to gut the kitchen down to the drywall. We do not expect to make changes to the floor plan which should help to reduce expenses.
Where to Begin?
As we started planning for our kitchen remodel on a budget, we quickly realized that we didn't even know where to begin. For example, does the flooring go in before of after the cabinets and countertops? Both can be done, though we have elected to install the flooring first. We've also been spending a lot of time trying to find the best place to purchase materials. Quality is important, though so is price.
Our overall design will include hardwood floors, white cabinets, grey countertops/backsplash and stainless steel appliances. Below is a photo of the type of kitchen design (except with grey countertops) we want. I don't expect our kitchen to look this nice, but it gives perspective on the colors we plan to use.
Cabinets
Our first big purchase was the cabinets. We bought white stock cabinets from Hoods, which is a discount home center that sells quality home goods at low prices. The total cost to purchase the cabinets was $2,500.
Countertops
The countertops were also purchased at Hoods. We decided not to go with granite countertops and instead went with the more cost effective Formica laminate countertops. We went with a light grey color which will hopefully go well with the white cabinets and hardwood flooring. The price per square foot was $15 so the total cost to purchase the countertops was $500. 
Flooring
Our next big purchase will be the flooring. We have decided to go with hardwood flooring, which will make the entire first level of our home hardwood. We plan to buy generic stock hardwood, then have a contractor come in to sand and stain the floors to match the rest of our home. In addition to replacing the flooring in the kitchen we also plan to replace the laminate flooring in the hallways. In total there is about 400 square feet of flooring to replace. We plan to spend about $3 per square foot, for a total anticipated cost of $1,200 (materials only).
Backsplash
We also plan to redo the backsplash in the kitchen with a color that aligns with the countertops. Therefore, we'll likely go with a light grey color. We have about 25 square feet of backsplash to replace. Anticipating a cost of about $10 per square foot we are planning to spend $300.
Lighting
Despite not making significant changes to the floorplan, we do want to add additional lighting. We haven't spent much time researching what we want to do for lighting yet. Ideally, we'll add four to six canned lights, along with some lighting under the cabinets and over the sink. We are planning to spend about $300 for lighting.
Appliances
Our appliance purchases will include a stainless steel refrigerator, stove, and overhead microwave. Our dishwasher is already stainless steel so that will be the one thing in our kitchen that survives the remodel. When we moved into our home, there was no dishwasher. We purchased one for $40 on Craigslist and installed it ourselves. It finally quit working a few months ago. Anticipating this kitchen remodel, we bought a new dishwasher for $300. It was in the ding and dent section at Lowes. However, when they delivered the dishwasher, they ended up giving us a brand new one. (Score!)
Anyway, our budget for new appliances including a refrigerator, stove, and overhead microwave is $1,500. We'll likely purchase new appliances from Hoods or Lowes on clearance.
Paint
With the remodel, we also plan to paint the entire upstairs besides the bedrooms and bathrooms. This will include the kitchen, hallway, living room, and small sitting room. While I could do the painting myself, part of me just wants everything to be done and hiring someone to paint usually isn't that expensive. To be safe, we'll include materials and labor in this estimate of $700.
Miscellaneous
This will include miscellaneous items such as the sink, faucets, and a variety of other items that will likely come up. Given the unknowns, we are budgeting $1,000 in this category.
Contractor/Labor
We have not yet gotten estimates from contractors. That will begin this week and will be the biggest wildcard. Because we aren't planning on changing our floorplan, costs will hopefully stay relatively low. There shouldn't be any additional electrical work or moving pipes or other connections. The labor will include installing hardwood floors, cabinets, countertops, backsplash, and lighting. The hardwood floors will also need to be refinished. We also plan to remove the soffit above our cabinets. Given the unknowns, we're budgeting (for now at least) total labor costs of $5,000. We'll have a better sense of the labor costs after getting a few estimates. Let's see how close we end up being!
Total Budget:
To summarize, below is our anticipated budget.
Cabinets – $2,500
Countertops – $500
Flooring Materials – $1,200
Backsplash – $300
Lighting – $300
Appliances – $1,500
Paint (including labor) – $700
Miscellaneous – $1,000
Contractor/Labor – $5,000
Total Budget – $13,000
For experts in this area or individuals who have gone through a kitchen remodel, let me know your thoughts. Are we missing anything? Do any of the estimates seem too high or too low? Are there pitfalls we should be aware of while completing our kitchen remodel on a budget?
Wisdom from Others
Did you come here looking for information on an already finished kitchen? Well, good news. Below are links from other bloggers who have recently gone through a kitchen remodel.
Next, we have a higher-end remodel from Miguel and Lily at the Rich Miser. They stress the importance of getting a great contractor who will do high quality work, among several other tips. This post also has me thinking about how we can use Pinterest in our remodel.  10 Tips to Help Your New Kitchen When You're Clueless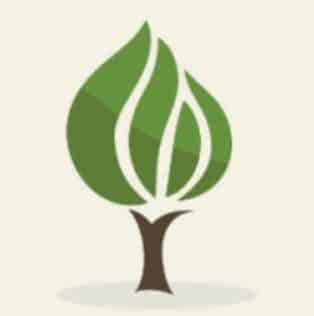 Mark is the founder of Financial Pilgrimage, a blog dedicated to helping young families pay down debt and live financially free. Mark has a Bachelor's degree in financial management and a Master's degree in economics and finance. He is a husband of one and father of two and calls St. Louis, MO, home. He also loves playing in old man baseball leagues, working out, and being anywhere near the water. Mark has been featured in Yahoo! Finance, NerdWallet, and the Plutus Awards Showcase.