It's no secret that the workplace can be a stressful environment. From demanding deadlines to office politics, plenty of things can cause your blood pressure to rise. However, it's essential to find ways to manage your stress levels, or else you run the risk of burnout. Here are a few tips for staying sane in a stressful work environment
Take a Break Every Hour to Walk Around and Get Some Fresh Air
A stressful work environment can affect your physical and mental health. It's essential to take a break from the grind occasionally to recharge your batteries. One way to do this is to go for a walk and get some fresh air.
This will help to clear your head and relax your body. Additionally, it's an excellent opportunity to stretch your legs and get some exercise. Walking is also a great way to relieve stress. So, next time you feel overwhelmed at work, take a break and stroll!
Identify Potential Stressors and Hazards and Find Ways to Avoid Them
There are several potential stressors in any given work environment, but some common ones include long hours, tight deadlines, demanding bosses, workplace conflict, and potential health and safety hazards. You'll be better positioned to stay sane if you can avoid or minimize these stressors. 
One way to do this is to take an OSHA 30-hour training course. This course will teach you how to identify and mitigate potential workplace hazards. In addition, it will also give you the tools you need to deal with conflict effectively. This course is an investment in your sanity and should be a top priority for anyone who wants to stay sane in a stressful work environment.
Make Time for Yourself Each Week to Relax and Do Something You Enjoy
One of the best ways to deal with stress is to make time for yourself outside of work. This can be tough when you have a demanding job, but finding ways to relax and unwind is essential. One way to do this is to schedule some "me time" into your week.
Block out an hour or two to do something you enjoy, whether reading, going for a walk, or taking a yoga class. You should dedicate this time entirely to relaxing and de-stressing. Making time for yourself is crucial for maintaining your mental health in a stressful work environment.
Talk to Your Friends and Family about What's Going On at Work
When you're feeling stressed out at work, talking to your friends and family about what's happening can be helpful. They may be able to offer some helpful advice or perspective that you hadn't considered before. Additionally, discussing your stressors can help reduce their power over you.
Make a List of Things You Need to Do Each Day, and Try to Stick to It
One of the best ways to stay sane in a stressful work environment is to have a plan and stick to it. This means making a list of things you need to do each day and doing them. This may seem daunting, but it's important to remember that you don't have to do everything at once.
Focus on one thing at a time and take it one step at a time. Additionally, break up your tasks into smaller, more manageable chunks. This will make them seem less daunting and help you stay on track.
Practice Deep Breathing Exercises When Stress Starts to Build Up
When you feel stressed, taking a step back and relaxing is essential. One of the best ways to do this is to practice deep breathing exercises. Deep breathing helps slow down your heart rate and lower your blood pressure.
It also allows you to take in more oxygen, which can help to clear your head and improve your focus. So, the next time you're feeling overwhelmed, take a few minutes to practice some deep breathing exercises.
Conclusion
These are just a few ways to stay sane in a stressful work environment. If you're feeling overwhelmed, identify your stressors and find ways to avoid or minimize them. Also, make time to relax and do something you enjoy each week. Finally, practice deep breathing exercises when stress starts to build up. By following these tips, you'll be on your way to a less stressful and more productive work life.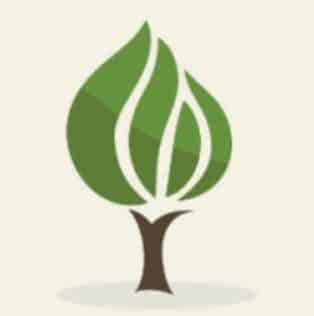 Mark is the founder of Financial Pilgrimage, a blog dedicated to helping young families pay down debt and live financially free. Mark has a Bachelor's degree in financial management and a Master's degree in economics and finance. He is a husband of one and father of two and calls St. Louis, MO, home. He also loves playing in old man baseball leagues, working out, and being anywhere near the water. Mark has been featured in Yahoo! Finance, NerdWallet, and the Plutus Awards Showcase.