Karl and Theo Albrecht's mother opened a small store in a suburb of Essen, Germany, in 1913. More than 100 years later, that store was the earliest trace of the multi-billion dollar company that we call Aldi today. However, the mystery of who owns Aldi today is more complicated than you may think.
Aldi continues to gain popularity in the United States, knowing what many in other parts of the world already knew. That it can deliver high-quality food at prices lower than its competitors. This post takes us through the interesting history of Aldi and provides a background of who owns Aldi and the connection to Trader Joe's.
The Interesting History of Aldi
Karl and Theo took over the family business in 1946, decades after Mrs. Albrecht opened that small store in 1913. The brothers operated that small store, known as Albrecht grocery store, and eventually grew their grocery chain to more than 300 locations.
By 1960 the brothers decided to split the business over a dispute about selling cigarettes. One brother believed that selling cigarettes would increase shoplifting, which led to the brothers taking the company in different directions. By 1962, the name Aldi was born, short for Albrecht Discount.
The entities have been operating separately since 1966, known today as Aldi Süd and Aldi Nord.
Today, Aldi Süd and Nord operate more than 12,000 stores worldwide. In addition, Aldi Süd operates stores in the United States known by the Aldi brand of grocery stores. Aldi Nord also operates in the United States but is known as Trader Joe's.
There are currently more than 2,000 Aldi's and nearly 600 Trader Joe's located in the United States. Aldi alone employs more than 25,000 individuals in 35 states, a number expected to grow over the next several years as Aldi continues to expand in the United States.
Who Owns Aldi Grocery Stores?
Karl and Theo Albrecht were both involved in the ownership of Aldi until their deaths. Older brother, Karl, ran Aldi Süd until his death in 2014 at 94. Younger brother, Theo, ran Aldi Nord until his death in 2010 at 88. Both brothers led relatively reclusive lives despite passing away with billions of dollars.
Who Owns Aldi Süd Stores
Aldi Süd, known as Aldi in the United States, is formally owned by ALDI SÜD GmbH & Co. oHG. After Karl Albrecht passed away in 2014, ownership was passed to his two children, Beate Heister and Karl Albrecht Jr. Beate and Karl Jr., are worth approximately $36 billion. Aldi Süd is headquartered in Mülheim, Germany.
Who Owns Aldi Nord Stores
Aldi Nord, known as Trader Joe's in the United States, is formally owned by ALDI Einkauf GmbH & Co. oHG. After Theo Albrecht passed away in 2010, ownership was passed to his children and grandchildren. Theo Albrecht's heirs are worth approximately $18 billion. Aldi Nord is headquartered in Essen, Germany.
How Can You Own Aldi?
If you've been following closely, you've probably already concluded that Aldi or Trader Joe's are not publicly-traded companies. Not only is Aldi not publicly traded, but Aldi owns all of its stores and does not franchise out. This makes it extremely difficult to invest in the Aldi brand. It's even challenging to invest in the products Aldi sells, which are primarily private label, and one of the secrets to why Aldi products are so cheap compared to other grocery stores.
While it's challenging to own Aldi as an investor or franchisee, other grocery stores are publicly traded. For example, you can purchase shares of Walmart (WMT), Kroeger (KR), or Costco (COST) through your broker via the New York Stock Exchange or NASDAQ. So while it may not be the same as owning Aldi, it does provide exposure to the discount grocery store industry.
Aldi Ownership
Since Aldi is not a publicly-traded company and the Albrecht family remains relatively reclusive today, it's challenging to find out too many details about its ownership and other financials. Nevertheless, Aldi remains one of the most influential brands in many areas of the world, especially in the United States.
Aldi has gained popularity in the financial independence movement for its low prices compared to other grocery store alternatives. In addition, private-label goods allow Aldi to sell high-quality products at a much lower cost than other companies. I spent years recruiting for Aldi and gained a strong appreciation for their business model focused on low prices, efficiency, and paying their employees well.
While you can't invest directly in Aldi, you can use the money you save from shopping at Aldi to invest in one of its competitors or maybe in a broad-based index fund.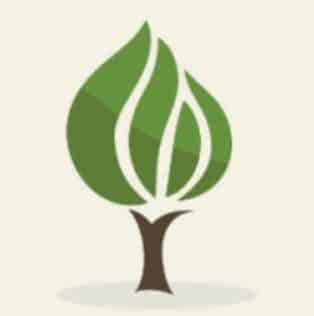 Mark is the founder of Financial Pilgrimage, a blog dedicated to helping young families pay down debt and live financially free. Mark has a Bachelor's degree in financial management and a Master's degree in economics and finance. He is a husband of one and father of two and calls St. Louis, MO, home. He also loves playing in old man baseball leagues, working out, and being anywhere near the water. Mark has been featured in Yahoo! Finance, NerdWallet, and the Plutus Awards Showcase.