My friend came by and handed me a $4,800 check for placing a district manager candidate with Aldi. Should I call him friend or boss? What does a freelancer call the person who pays them for doing work? Let's go with a business partner for the time being. Either way, I was riding the high that day as a freelance recruiter.
Business relationships with friends are usually complicated. This one was no different. While we got along well for most of our business relationship, things got weird. While he always treated me fairly, he did not pay out one of his other business partners and skipped town.
He was one of my closest friends at one point, yet we hadn't talked in nearly four years. We were different people but often had deep conversations about various things. I miss those chats as I don't have that with too many other friends in my life. I don't have beef, but he left town, changed his phone number, and disappeared from social media. Even though I could probably find him if I wanted, he seemed like someone needing a fresh start in a new city, and I didn't want to mess with that.
For two years, we worked together. He had recently left a big recruiting firm, and after his one-year non-compete expired, he started recruiting again for former clients. His operation was small but profitable. Big enough that he needed help but not so big that he was ready to bring on full-time staff. I continued to work my 9 to 5 job and help recruit on nights and weekends. For those two years, I made about $20,000 with this side hustle.
And then I quit.
What Is a Freelance Recruiter Anyway?
Freelance recruiting is a side hustle you don't hear much about in the personal finance community. The job of a recruiter is to fill open positions for companies. Many small and medium-sized companies use recruiters to fill positions when it can be challenging to find qualified candidates. Other companies would instead outsource their human resource needs.
The hardest part about being a recruiter is finding clients willing to pay you to fill positions. A strong relationship between a company and a recruiting firm must be in place before they are ready to pay a substantial fee to hire someone. There is typically a lot of marketing that goes into building these relationships. And like many businesses, word of mouth and reputation are the best forms of marketing.
Finding candidates to fill those positions is also tricky, but many tasks can easily be outsourced—and sometimes outsourced to freelance recruiters like me. My role was to sort through resumes, identify potential candidates on sites such as LinkedIn, complete initial background screening, and sometimes conduct initial interviews. This allowed my friend who owned the business to focus on the most critical aspects of the company, such as ensuring strong relationships with existing clients and finding new clients.
How Do Recruiting Firms Make Money?
In almost all cases, recruiters are paid by the company/client. In this example, the client is Aldi, and the candidates are the individuals we are sending to Aldi to fill potential openings. As with my business partner, a small recruiting firm can survive on the fees from two or three great clients.
Recruiting fees are generally based on a candidate's starting salary. The fees can range from 15% to 35% of starting salary. Jobs that are easier to fill are typically on the lower end, with more difficult positions on the higher end.
My cut of any placements as a freelance recruiter was based on how much of work I did. For example, if I found a candidate and passed a resume on, my cut of the fee would be around 10%. However, if I screened a candidate, completed the background screening, and conducted the initial interview, my cut would be closer to 30%.
So, if you run the math, a starting salary of $80,000 could result in a recruiting fee of $16,000 at a 20% commission for the recruiting firm. If I had found the candidate, completed the background check, and conducted the initial interview, my cut as a freelance recruiter would have been $4,800 at a 30% commission.
While this seems like a crazy amount of money, like many commission-only jobs, a lot of work went into dozens of other candidates that never resulted in a hire. The recruiting business is not for the faint of heart. There were many times when I thought I was getting a payout of thousands of dollars, only to have a deal fall through at the last minute. It can be tough to manage those ups and downs.
The Life of a Freelance Recruiter
I can't speak for all freelance recruiters, but I can walk you through my responsibilities. For example, my business partner had several freelance recruiters working for him. He'd assign it to one of us whenever a job opening came in. That's when I went on the hunt for qualified candidates. Typically, that meant actively recruiting through LinkedIn or more passively by posting a job on Indeed and screening resumes.
I would collect a slate of 5 to 10 qualified positions, conduct an initial background screening (mostly a criminal history check), and then send it to my business partner. He would do a quick review, and then we would contact the candidates for an initial interview. After that, we'd often request to meet the candidate in person for higher-paying positions.
After narrowing down the slate, we'd send the top candidates to our client for their first interview. At that point, it would be mostly out of our hands. We'd try to coach the candidates through the process so they know what to expect. Our clients ultimately decided to hire the candidate. Our job was to place the very best candidates in front of them.
Why I Quit
So why quit a five-figure side hustle I could do in my free time? A few reasons.
The primary reason was I had recently been promoted to a manager position at my day job. With that, I was often interviewing candidates. While the positions I was interviewing for at work were often in a different sector than in my side gig, there were still potential conflicts of interest. The extra money was nice, but it wasn't worth risking my primary source of income.
Second, when I broke down the hours I was spending, I questioned if the money was worth it, especially after paying taxes on the additional income. Most weeks, I spent 5 to 10 hours on the side recruiting. However, there were busier weeks where it would be 20 or 30 hours. Even averaging 10 hours per week, the hourly wage was far less than I made at my day job. Working 45 hours a week at my day job and sometimes 20-plus hours on the side hustle got old after a while.
Finally, as I mentioned, there were some shady things that I started noticing. My business partner was getting suspicious of other freelance recruiters even though there was no reason. That spiraled into him not paying one of our other friends before leaving town. Even though our relationship was always good, there were some red flags that I should have paid closer attention to in hindsight.
What I Learned as a Freelance Recruiter
Ultimately, the most significant benefit to recruiting wasn't the money. It was the skills that I learned and applied to my day job. Scanning thousands of resumes over the years allowed me to develop the ability to do so as a hiring manager. Interviewing candidates in my side gig allowed me to get over the jitters of doing so for the first time in the corporate world. And finally, freelance recruiting helped me pick up on the nuances that separate average candidates from strong ones. This is something that only comes with experience and repetition.
I've since been promoted three times from an entry-level manager to a senior manager. I'm unsure if there's a direct correlation between my past recruiting experience and success in the corporate world, but I know it didn't hurt. Hiring is one of the most important things you do as a manager. A mentor once said, "If you hire well, you can be an average manager and still be very successful; if you hire poorly, you can be the best manager ever and will not be successful."
I enjoyed my experience as a freelance recruiter. It allowed me to build new skills while making extra money. I've often found that the best part about side hustles isn't the money; the most significant benefit is the skills applied to other areas of life. Side hustles require a growth mindset to venture into areas where you may not be as comfortable.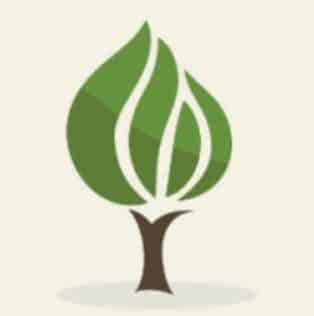 Mark is the founder of Financial Pilgrimage, a blog dedicated to helping young families pay down debt and live financially free. Mark has a Bachelor's degree in financial management and a Master's degree in economics and finance. He is a husband of one and father of two and calls St. Louis, MO, home. He also loves playing in old man baseball leagues, working out, and being anywhere near the water. Mark has been featured in Yahoo! Finance, NerdWallet, and the Plutus Awards Showcase.