Savings money on groceries is becoming more important than ever, with inflation increasing at rates not seen in decades. Unfortunately, many Americans already live paycheck-to-paycheck and cannot withstand increases in grocery prices. For families struggling or looking for ways to save money, one alternative might be to consider changing grocery stores.
The term "cheapest grocery store" does not have to come with a negative undertone. There are plenty of cheap grocery stores that still provide a high-quality selection of groceries. Some of these stores may not come with all the bells and whistles of a higher-end grocery store, but that doesn't mean the groceries are not as good.
In the second annual Retailer Price Index (RPI) study, completed by Dunhumby, the following ten stores made the cut of cheapest grocery stores. Out of the 50+ grocery stores included in the survey, the top 10 winners in price are below.
The Top 10 Cheapest Grocery Stores
Aldi
Aldi is a no-frills shopping experience that offers high-quality food, timely customer service, everyday low prices, and a similar store layout for quick and easy shopping. Aldi stores are located all across the country, but primarily in the midwest and along the east coast. West of Kansas, you can only find Aldi stores in California and Arizona.
Aldi is known for keeping prices down through its vast offering of private label brands, including Simply Nature, liveGfree, and Earth Growth. Despite Aldi's low-cost focus, they offer an assortment of organic and non-GMO choices. In addition, Aldi's quality assurance team has strict guidelines to meet strict quality guidelines.
Savings are passed on to the customer without sacrificing quality because of Aldi's ruthless efficiency and private label focus. Aldi also has a low corporate overhead, which further reduces expenses. For example, Aldi leverages contract recruiters for most job openings instead of hiring in-house.
Market Basket
Market Basket is a 100-year-old grocery chain in the Northeast. Market Basket operates 90 stores within four states – 53 locations in its home state of Massachusetts, 33 local stores in New Hampshire, two stores in Maine, and two stores in Rhode Island.
Similar to Aldi, Market Basket is known for treating its employees well. Full-time employees receive benefits such as a profit-sharing program, health care, and sick leave. In addition, Market Basket keeps costs low by taking care of most of its distribution, ensuring all stores carry the same products, and having solid relationships with suppliers that make the most sense for their company. It also helps that Market Basket does not carry any debt and has a lower corporate overhead than its peers.
WinCo Foods
WinCo Foods is a privately held, primarily employee-owned supermarket chain. WinCo is based out of Boise, ID, and has locations in eight other states in the western half of the United States. WinCo has 136 retail stores, six distribution centers, and more than 20,000 employees.
WinCo Foods keeps its costs low by cutting out distributors and intermediaries and buying many goods directly from farms and factories. As a result, WinCo stores are minimalist, with few frills and options compared to larger grocery chains. In addition, WinCo Foods does not accept credit card payments, and employees have to bring their bags, which keeps prices down.
WinCo also offers benefits to employees working more than 24 hours per week and a company pension. There seems to be a trend with these top three cheapest grocery stores – be ruthlessly efficient in operations and treat your employees well.
Food 4 Less
Food 4 Less is the name of several grocery store chains, many owned by Kroeger. Several Food 4 Less stores are scattered throughout the United States, including Falley's, Nugget, and Fleming. However, the primary location of Food 4 Less stores is on the West Coast.
Food 4 Less stores focus on providing high-quality food options at a low cost instead of creating a beautiful store. It's a warehouse-style supermarket with a strong focus on efficiency. Customers can expect a similar shopping experience at most Food 4 Less locations, including bagging their groceries. Many items are placed in large bins so that customers can quickly grab things and move about the store.
Costco
Costco is a membership-only warehouse that generates most of its revenue from retail sales and a small percentage from membership fees. There are more than 800 Costco locations worldwide, with 572 located in the United States.
Costco has a general rule that no item may be more than 14% over cost. Like other cheaper grocery stores, Costco keeps its prices low through private label brands, such as Kirkland, while also efficiently distributing. As a result, they will not stock an item if the price of a product is too high. In-store efficiencies, such as the use of skylights to reduce electricity costs, also play a significant role in keeping costs down, given the vast size of most Costco stores.
Walmart
Walmart is the largest and most famous retailer on this list of grocery stores. Walmart is known for selling a wide variety of items at the lowest prices. There are more than 10,000 Walmart locations in 24 different countries across the globe. In addition, Walmart is the largest private employer globally, with a workforce of 2.2 million people.
Walmart is famously known for its relentless pursuit of low prices. Unlike stores already mentioned, Walmart does not have an excellent reputation for paying their employees well, though they have been trying to change that image. Being the world's largest retailer, Walmart has vast bargaining power over its suppliers. Many suppliers are heavily reliant on Walmart's distribution and will exchange lower prices for the higher volume.
Trader Joe's
Trader Joe's is the sister company to Aldi, and there is a long history between the two companies. Therefore, you can think of Trader Joe's as a higher-end Aldi store. There are 530 Trader Joe's stores located across the United States, with about 180 stores located in California.
Like Aldi, you will not find many brand-name items at Trader Joe's. It's one of the ways Trader Joe's keeps costs low. Additionally, Trader Joe's doesn't have grocery sales or offer coupons, and there are no loyalty programs or memberships.
To keep costs down, Trader Joe's buys directly from suppliers whenever possible, they purchase items at high volume, products that aren't selling are quickly pulled from shelves to make room for other things, and they stock their shelves.
Walmart Neighborhood Market
Walmart Neighborhood Market is, of course, owned by Walmart. Walmart Neighborhood Market stores are small-format Walmart stores, on average one-fifth the size of a Walmart Supercenter. They focus primarily on three essential products – groceries, pharmacies, and fuel. There are nearly 700 Walmart Neighborhood Market stores nationwide.
As you can imagine, Walmart Neighborhood Market stores keep costs low for many reasons as other Walmart locations. However, at the same time, Walmart Neighborhood Market stores tend to be more expensive than Walmart Supercenters, primarily because there is a much smaller volume of items and overall less stock.
Additionally, locations tend to be in less competition and higher operating costs, so that Walmart can charge more. Despite the higher prices, Walmart Neighborhood Market still cracks the top 10 list of cheapest grocery stores.
Lidl
Lidl stores are another member of the Aldi family. That's three in the top 10 cheapest grocery stores if you're keeping count. Lidl stores have a solid international presence, having nearly 12,000 locations in 31 countries. Of the 12,000 locations, only 165 sites are in the United States.
Lidl is closer to a Trader Joe's than Aldi. While all three have a no-frill and zero waste approach, Lidl offers more low-priced gourmet foods. Lidl also offers more brand names than Aldi. In addition, Lidl provides high quality, hassle-free grocery shopping experience by being expert product curators, having a similar layout for all stores, partnering with local farmers and suppliers, featuring high-quality private label items, and keeping overhead costs low by eliminating unnecessary expenses.
Amazon Fresh
Amazon is the newest grocery store chain with the fewest locations. After focusing on a grocery delivery service for years, Amazon Fresh stores started opening up in 2020. There are currently 40 locations worldwide, with 23 locations in the United States.
Amazon Fresh stores take grocery store technology to a whole new level. Shoppers use dash carts, shopping carts with a touchscreen, barcode scanner, cameras, and various sensors to count items placed and removed from the cart automatically. The dash carts result in a cashier-less retail experience where customers don't have to wait in a checkout line.
Cheapest Grocery Store Conclusion
Several trends emerge from the cheapest grocery stores that made this list. First, most of the stores on this list focus on ruthless control of their distribution channels, cutting out the intermediaries. Many grocery chains concentrate more on private label brands, which allows them to offer high-quality food without the high costs of traditional brand names.
If trying not to break your budget on groceries, you won't go wrong with any of the grocery stores on this list.
This post was originally posted on Hello Sensible.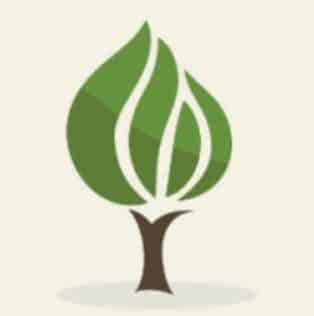 Mark is the founder of Financial Pilgrimage, a blog dedicated to helping young families pay down debt and live financially free. Mark has a Bachelor's degree in financial management and a Master's degree in economics and finance. He is a husband of one and father of two and calls St. Louis, MO, home. He also loves playing in old man baseball leagues, working out, and being anywhere near the water. Mark has been featured in Yahoo! Finance, NerdWallet, and the Plutus Awards Showcase.