Walmart is a behemoth of a company that needs no introduction. With its sprawling presence in over 27 countries, over 11,000 stores, and a workforce of more than 2.3 million people, it's hard to miss. But have you ever wondered who owns Walmart? We'll closely examine the company's ownership structure and history.
Who Founded Walmart?
Sam Walton founded Walmart in 1962 in Rogers, Arkansas. At the time, Walton owned a chain of five-and-dime stores in the region, but he wanted to create a new kind of retail store that would provide low prices to consumers. He believed that by keeping overhead costs down, he could pass the savings on to customers and create a loyal following.
To do this, he developed a unique business model focused on efficiency and cost savings. He kept store sizes small, sourced products directly from manufacturers, and streamlined logistics to keep costs down. This allowed Walmart to offer customers lower prices than other retailers and helped to build a massive customer base.
Ownership Structure of Walmart
Walmart is a publicly traded company, meaning its shares are available for purchase on the stock market. The company is listed on the New York Stock Exchange (NYSE) under the "WMT."
As a publicly traded company, Walmart has a board of directors and a management team that oversees the day-to-day operations of the company. The board is responsible for making strategic decisions, while the management team is responsible for implementing those decisions and running the business.
The Walton Family
The Walton family owns many of Walmart's shares despite being publicly traded. The family's involvement in the company dates back to its founding in 1962 when Sam Walton launched the first Walmart store. The family has maintained a significant stake in the company ever since.
Today, the Walton family collectively owns around 50% of Walmart's shares, making them the largest shareholders in the company. The family's wealth is estimated to be about $250 billion, making them one of the wealthiest families in the world.
The other significant shareholders in Walmart are institutional investors, such as mutual funds and pension funds. These investors own around 30% of the company's shares, while individual investors own the remaining 20%.
Corporate Governance at Walmart
As a publicly traded company, Walmart is subject to corporate governance rules and regulations. The company has a board of directors that oversees its operations and makes strategic decisions.
The board comprises 12 members, including Rob Walton, the son of Sam Walton, and Gregory Penner, who is married to Rob Walton's daughter. The board also includes several independent directors not affiliated with the Walton family.
Walmart has been criticized in the past for its corporate governance practices, particularly regarding the role of the Walton family in the company. Some critics have argued that the family's control over the company has led to a lack of diversity on the board and a focus on short-term profits at the expense of long-term sustainability.
Conclusion
In summary, Walmart is a publicly traded company owned by a combination of the Walton family and institutional investors. The family's involvement in the company dates back to its founding in 1962, and they continue to maintain a significant stake in the company today.
While Walmart has been criticized for its corporate governance practices, it has made efforts to improve transparency and accountability in recent years. As Walmart grows and evolves, it will be interesting to see how its ownership structure and corporate governance practices evolve.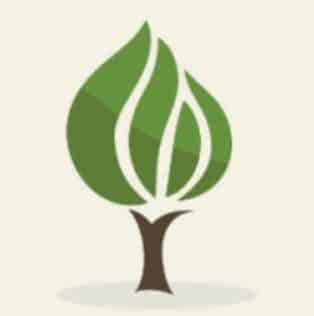 Mark is the founder of Financial Pilgrimage, a blog dedicated to helping young families pay down debt and live financially free. Mark has a Bachelor's degree in financial management and a Master's degree in economics and finance. He is a husband of one and father of two and calls St. Louis, MO, home. He also loves playing in old man baseball leagues, working out, and being anywhere near the water. Mark has been featured in Yahoo! Finance, NerdWallet, and the Plutus Awards Showcase.