My fascination with Aldi started about eight years ago. I worked as a freelance recruiter with a friend whose top client was Aldi. While helping him fill shift manager and store manager trainee positions, I started taking a keen interest in Aldi as a company.
It wasn't long ago that Aldi didn't have an excellent reputation. They were known for cheap food and, of course, cheap prices. However, I have noticed a change over the years. Aldi was becoming a trendy place to shop. In addition, the quality of the food seemed to have improved significantly. Then, I asked, "Why is Aldi cheaper than other grocery stores?"
At the time, we were shopping at higher-end grocery stores. The higher the price, the better the food quality, right? Well, not necessarily. There are a variety of reasons Aldi can keep its prices low. This post will focus on the three most significant factors that allow Aldi to sell quality food at rock-bottom prices.
Eventually, we switched from higher-end grocery stores to Aldi. Shopping at Aldi nearly cut our grocery budget in half overnight. While the selection at Aldi is more limited than larger grocery stores, they quickly make up for that with their convenience and efficiency. If you've ever gone through a checkout line at Aldi, you know what I'm talking about.
Three Reasons Aldi is Cheaper than Other Grocery Stores
Most Items are Private Label
Advertising is expensive. In most cases, if you don't advertise, how will anyone know about your product? I remember hearing stories of how some of their products were produced when I was recruiting for Aldi. Some food would come from the same factories or assembly lines as the name-brand products. The macaroni and cheese with the brand name label on the box go one way, and in the other direction, the same macaroni and cheese with a private label.
About 90% of the products sold at Aldi are estimated to be private labels. The genius behind the Aldi model is that they can still get people into their stores, based mainly on their reputation of quality food at low prices.
Also, if you go and buy macaroni and cheese at a big chain grocery store, you'll likely be presented with a dozen different brands to choose from. Therefore, companies must focus heavily on branding and advertising to pick their product. That isn't the case at Aldi. So instead, one or maybe two options for macaroni and cheese will be presented. Instead of staring at a shelf to decide which of the 12 options is best for your family, you pick the one available and go.
When we started shopping at Aldi, adjusting to the more limited selection took some time. However, we have found almost everything to meet our family's grocery needs—all for a fraction of the cost of supermarkets.
Few Workers and Higher Salaries
Paying your employees more seems counter-intuitive to have lower prices for the consumer. In some cases, that may be true, but not in the case of Aldi. One of my favorite parts about recruiting for Aldi was how happy people were to find their new salaries. Cashiers would sometimes go from minimum wage to $15 an hour, and assistant managers would increase their hourly pay by $5 an hour. That can be life-changing money to some people.
At the same time, a higher salary comes with higher expectations. Aldi workers earn every penny of their extra hourly wage. As a result, you'll rarely walk into an Aldi store and see an employee sitting idol. Instead, they are constantly on the move, stocking shelves, cleaning, or famously moving people through lines at a record pace.
With all that said, the main reason why their staffing model helps keep costs low is because of the few employees on-site at any time. A supermarket may have dozens of employees working at any time. Aldi usually has three or four staff working at any time. This means that despite their higher salaries, the overall cost to Aldi is much lower than larger grocery stores.
Incredible Efficiency
Everything done at Aldi focuses on efficiency to consumers' savings. From their staffing model to their use of energy-efficient lighting, their method of stocking shelves, and much more.
Two examples of Aldi's famous efficiencies include their no-bag policy and method for carts. If you visit an Aldi, bags do not come free. You'll need to scrounge up boxes available around the store from stocking shelves, purchase your bags at checkout, or bring your bags. Most people appear to bring their reusable bags, which keeps costs down from not having to pay baggers and is suitable for the environment. Shoppers understand that the low prices come with some tradeoffs, and bringing your bags is one that their shoppers are willing to make.
If you've ever heard someone talk about their "Aldi quarter," you know exactly what that means if you're a regular. To use an Aldi cart, you must insert a quarter to unlock the cart. While ensuring a quarter for your cart may be a minor inconvenience, the tradeoffs are worth it. Unlike other supermarket parking lots, you'll rarely see carts left in the middle of the lots where they shouldn't be. It also means they don't have to pay staff to bring carts back because the customers do that.
These are just two examples of Aldi's incredible efficiency. However, their methods around efficiency permeate through their entire operation, from how food is produced at factories to how it makes it to shelves to the speedy checkout process. Their focus on efficiency is another reason Aldi is so much cheaper than other grocery stores.
Why Is Aldi Cheaper Than Other Grocery Stores?
In personal finance, one of the first things you can do to improve your financial situation is to reduce your monthly expenses. Food expenses usually rise to the top of the list outside of transportation and housing. Our family of four spends about 40% less on grocery expenses shopping at Aldi than at supermarkets. Aldi is cheaper than other grocery stores primarily due to using private label (but high quality) food, their small staffing footprint, and their ruthless focus on efficiency. If you have an Aldi location near you, I highly suggest trying it!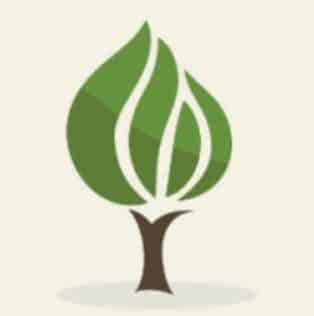 Mark is the founder of Financial Pilgrimage, a blog dedicated to helping young families pay down debt and live financially free. Mark has a Bachelor's degree in financial management and a Master's degree in economics and finance. He is a husband of one and father of two and calls St. Louis, MO, home. He also loves playing in old man baseball leagues, working out, and being anywhere near the water. Mark has been featured in Yahoo! Finance, NerdWallet, and the Plutus Awards Showcase.