For years, I had wanted to start a blog. More specifically, a blog in the personal finance field. I was frustrated seeing so many coworkers and friends going into debt at a young age, spending money they didn't have to impress people they didn't know. 
Then, in 2011, I realized our family was going down the same path. Though we had a modest mortgage, we had two car payments, $50,000 in student loans, and had just agreed to buy a lake house with family (including the boat and wave runner). The hole we were digging was getting deeper and deeper. 
When Can I Retire from Corporate Life? 
I like working. I will probably be one of those people who work in some capacity until the day I die. Working gives me purpose and meaning, and thankfully, I have worked for an organization for 13 years that has provided this to me. 
At the same time, even within a great organization, I had a terrible year that almost led me to quit and find other employment. Thankfully, I stuck it out and could transfer out of that area, but I was pretty miserable for a while. I wouldn't say I liked going to work, carried stress home with me, and had trouble sleeping at night. 
It reminded me that even at a great organization, things could change on a dime with factors entirely outside of my control. So, pursuing financial independence was never about retiring early; it was about having options. Options to quit a bad job or a lousy boss without losing the home my family lives in. Options to take a lower-paying job may also come with lowered stress levels. And most importantly, options to ensure that I have the flexibility to spend plenty of time with my family no matter my work situation.
Even though my official retirement date will likely be on my deathbed, it seems like a good time to consider a retirement date from corporate life.  
Who knows what the game plan will look like after that? It could include financial coaching, driving for Uber, coaching a high school or college baseball team, investing in real estate, or whatever opportunity. 
The thing is, I don't want to have the pressure of doing any of these things while having to worry about making a living from them. If I get paid, great, but with a family, I am responsible for taking care of myself and them. So I will not put myself first above what is best for them. What is best for them and me is to continue doing what I'm doing for the foreseeable future.
With all that being said, I'm approaching 40, and the time has come to start thinking about a retirement date. Of course, that doesn't mean I have to retire at that date, but it is something to work towards. 
Is Retiring at Age 55 Early Retirement?
For me, that magic date is 55 years old.
If that doesn't sound like an early retirement date, Twitter thinks otherwise, and we all know that Twitter polls are an absolute fact. 🙂
There are a few reasons why this date makes sense.
In Summary: When Can I Retire?
Combining these three factors seems to make sense to retire at age 55. In addition, my wife, a middle school teacher, would likely be able to bed around the same age. She has six years of retirement as a teacher and will probably return to work in a couple of years when our youngest is in kindergarten.
With all this being said, one of my other sayings is that humans are notoriously bad at predicting what we want to do in five years or more. This is one of the reasons why up until this point, I've put almost zero thought into a retirement date. Regardless, it's good to have some plan, even if that changes. So when can I retire? Who knows, honestly?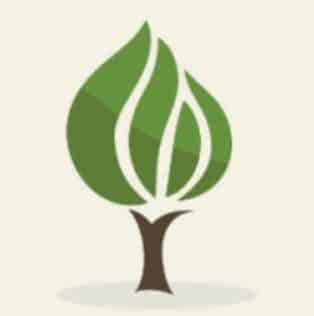 Mark is the founder of Financial Pilgrimage, a blog dedicated to helping young families pay down debt and live financially free. Mark has a Bachelor's degree in financial management and a Master's degree in economics and finance. He is a husband of one and father of two and calls St. Louis, MO, home. He also loves playing in old man baseball leagues, working out, and being anywhere near the water. Mark has been featured in Yahoo! Finance, NerdWallet, and the Plutus Awards Showcase.