Buying low and selling high is an essential trait in personal finance. If you can purchase an asset at the bottom of the market or at a deep discount, you will often be rewarded in the future. I'm here to make a case that if you are looking for one of the best places to raise a young family, St. Louis is a great "buy low" opportunity in the United States.
Of course, deciding where to raise your family is different than purchasing an asset, but stick with me here as I make a case for St. Louis being a great place to live. Even if you're visiting, there are plenty of fun things to do in St. Louis to keep your family busy. 
Back in 2010 and 2011, when the stock market was in the tank, most people didn't think it was a buy-low opportunity. The downturn burned many, and people pulled everything out of the market instead of waiting for prices to go back up. They stopped investing in stocks at all because, at the time, there was widespread panic, and many thought that the economy would never recover from the housing collapse.
This same mindset can be seen in other aspects of life. When you move your family to the best school district in your city, it may already be overcrowded, which means bigger classrooms, less one-on-one attention, and fewer resources. Similarly, how many people bought homes with little money in the hottest neighborhoods in 2007 before the house of cards came tumbling down?
I feel that in the next 5-10 years, St. Louis will be one of the trendier places in the country to live. This notion may be accelerated by the post-pandemic increase in remote work as more families move from big to mid-tier cities like St. Louis. This city has so much to offer for families, and I'm excited to see the city progress. This holds if you are visiting or plan to live in St. Louis. 
Why St. Louis is a Great Place to Raise a Family
We are a family of four with two young children. My wife and I were born and raised in St. Louis, so most of our friends and family live there. We are proud to call St. Louis our home, and we've grown to love all our city offers young families.
As you'll see below, there are many reasons why the St. Louis area is a great place to raise a family. Of course, we may not have beaches or mountains, which will be a deal-breaker for some. However, that makes us Midwesterners appreciate visiting oceans and mountains when possible. There are, however, plenty of beautiful rivers, lakes, and green spaces in the surrounding areas. 
St. Louis has a unique culture. It's often referred to as a little, big city. Everyone seems to be connected with others if born and raised here. St. Louis is divided up into smaller municipalities on the outskirts, many of which feel like their own little town within the city. Stroll through Kirkwood or one of the many other areas, and you'll see what I mean.
Below are ten compelling reasons why I believe St. Louis is a great place to raise a family. The reasons focus on the housing market, job market, schools, things to do, and much more. However, before getting into all of the great things about St. Louis, let's get a few things out of the way first that feed into the narrative that St. Louis is not a good place to live.
What About the High Crime Rate in St. Louis?
In preparation for this post, I did a quick google search around the benefits of raising a family in St. Louis. Unfortunately, the results were primarily negative across the board. One recent article even dubbed St. Louis as the bottom 10 percent of all cities for raising families. One significant reason is St. Louis is frequently cited as having violent crime and the highest per capita murder rate in the United States.
Undoubtedly, there are some rough neighborhoods in the St. Louis area. We could write a blog post on this topic, explaining the background and complex issues in parts of our inner city. But, the bottom line is that the majority of the crime rate, especially murders, occur in a couple of different neighborhoods within the city limits that make up a small fraction of the square miles and population of the St. Louis metro area.
St. Louis City and County Divide Contributes to Misleading Statistics
St. Louis is set up differently than many other US cities where the county is not included in the statistics for the city. Therefore, this distorts crime statistics in national surveys as the much safer county areas are not included. St. Louis is just as safe, if not safer than most other top 25 cities in the United States.
For context, the "city" of St. Louis is 66 square miles with a population of about 300,000. The St. Louis metro area is made up of nearly 3 million people. Therefore, the statistics you read about St. Louis City only represent 10 percent of the St. Louis metro area's population.
Even the immediate St. Louis County area, which would usually be included in the statistics for other cities, has 1 million people. The remaining 1.7 million people live in surrounding counties, including St. Charles county, which has a population of about 400,000.
For comparison, other cities in the Midwest similar to St. Louis are much larger, including Kansas City (315 sq mi), Chicago (227 sq mi), Oklahoma City (603 sq mi), Nashville (475 sq mi), and Memphis (317 sq mi). If St. Louis County (523 sq mi) were included and St. Louis City (66 sq mi), the crime statistics would look much different.
The city and county divide is a heated topic within the area, and combining the two would come with pros and cons. Most other cities would have similar crime statistics if we only included the 60 sq miles around their downtown areas. 
You should consider this the next time you read about how St. Louis has horrible crimes or terrible schools. I've lived in St. Louis county within a mile of the city limits almost my whole life. I work downtown, our church is in the city, and we have no issue bringing our children into most areas. But, like anywhere else, you'll be fine if you take precautions and don't get caught in the wrong neighborhood alone at the wrong time.
10 Reasons St. Louis is Great Place to Raise A Family
With that out of the way, let's focus on why St. Louis is an excellent place to live. And even if you don't plan to live here, you'll find plenty of things to do in St. Louis as a visitor. With the exorbitant home prices in many US cities, I believe more families will move to lower-cost cities like St. Louis, especially as remote work becomes more common.
Why pay a half-million dollars or more for a two-bedroom condo in a high-cost-of-living area when you can get a beautiful house in an excellent neighborhood for the same price in St. Louis? Here are several other reasons why St. Louis is up-and-coming and a great place to raise a family.
1)  Awesome Family-Friendly FREE Attractions
St. Louis is a young frugal family's dream. There are so many fun and exciting activities to do for free. While most of these places charge for parking, you can easily avoid those charges if you're willing to take a longer walk.
I know that a few free attractions don't make or break a city, but these are places that would likely cost a family of four well over $100 in admission in other cities. Since this is a personal finance blog, low-cost activities will undoubtedly be an area of focus. Below are five awesome activities that families can do for free.
Located within beautiful Forest Park, the St. Louis Zoo is consistently listed as one of the best in the country. We live only a few miles from the zoo, and instead of walking in a regular park, we often drive to the zoo to walk around and enjoy the sites.
Our four-year-old has developed a love of animals as a result. We were in San Diego a couple of years ago, which has one of the other best zoos in the country, and their ticket prices were $55 per person. We get to enjoy a similar zoo in St. Louis for FREE.
As much as we love the zoo, Grant's Farm may be our favorite spot. Grant's Farm was named after Ulysses S. Grant, who owned and lived on the property and is now owned by the Anheuser Busch family. Grant's Farm is almost like a mini zoo.
It's located in the middle of a residential area, so you'll be casually driving down the street and looking over only to see zebras, buffalo, and other animals you wouldn't usually see in a densely populated area. Kids can feed the goats, ride the carousel, pet a camel, and much more.
Admission is free, and adults can enjoy two free beers in the beer garden once they make it through the park. In addition, Grant's Farm often has live music during the summer at night, making for a great relaxing evening.
The St. Louis Science Center may be our kids' favorite place in the gateway city. It also comes in clutch during the cold winter since it's almost entirely indoors. There are more than 750 exhibits, including space travel, physics, and archeology.
They constantly keep displays updated, and it seems they try to completely change at least one area every year. For example, the last time we were there, they had remodeled the space with vintage video games. Frugal tip: there's no charge for parking if you park in Forest Park and use the walkway.
The History Museum is yet another Forest Park attraction, in addition to the Science Center and the Zoo. If you haven't figured it out by now, Forest Park is a fantastic spot in St. Louis with so much to do. The History Museum is another free attraction you can explore all day.
It's also a great place to learn more about the rich history of St. Louis, including the vital part our city played in the civil war that still complicates race relations today. Like many other attractions, they frequently have events for kids, so be sure to check their schedule before visiting.
The Citygarden is one of the newer attractions in downtown St. Louis. It's less of an attraction and more of a park that takes up a couple of city blocks. This urban park is filled with splash pads, sculptures, wading pools, and food trucks usually aren't far away either. On occasion, the garden hosts free concerts and has a fantastic Christmas light display. My kids are in love with splash pads as this is a great place to cool down during the hot summer months. The newly revamped Keener Plaza is right around the corner, leading to the famous St. Louis Arch.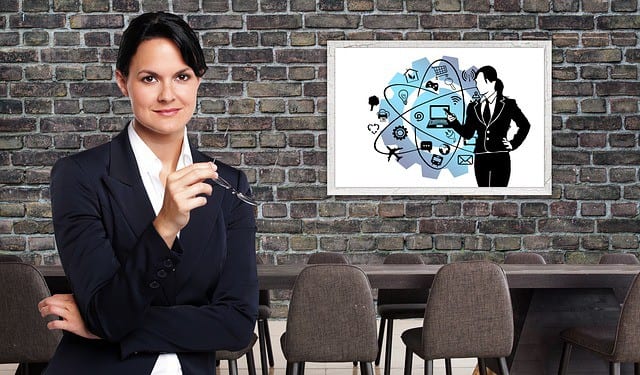 2) Emerging Startup Job Market and Leader in Female Entrepreneurship
St. Louis's low cost of living is attractive to start-up companies. St. Louis seems to constantly show up in articles such as this one by Forbes that highlight the start-up culture in St. Louis. When you consider that business costs are 57 percent higher in a high cost of living city like San Francisco than in St. Louis, why not give St. Louis a chance?
In addition, St. Louis is host to several excellent universities such as Washington University and St. Louis University, so the professional talent is in the area. Having more start-ups will help keep graduates from moving away.
In addition to the start-up market, St. Louis is also taking a leadership role in sustainability. The city has committed to 100% renewable energy by 2035, increasing jobs in the energy and environment industry.
The St. Louis area is also home to several Fortune 500 companies such as Express Scripts, Emerson Electric, Monsanto, Reinsurance Group of America, Centene, Peabody Energy, Ameren, Graybar Electric, and Edward Jones. Additionally, though Anheuser Busch is no longer locally owned, the company remains firmly entrenched in the city's culture.
Finally, a study in 2019 showed that St. Louis leads the nation in female entrepreneurship. Not only does St. Louis lead the pack, but from a percentage standpoint, it's not even close. This study by Seek Capital shows that 45.2% of start-ups in the St. Louis area are female-owned. The next nearest city is Austin, TX, with 32.7%. While it would be great to see all of these numbers closer to 50%, it's impressive that St. Louis is leading the way.
If you're looking for the best things to do in St. Louis as a visitor, there are plenty of women and minority-owned businesses to support! 
3) Hot Real Estate Market Yet Affordable Housing Costs
The St. Louis real estate market doesn't typically see substantial price swings. During the great recession, the St. Louis market felt the pain of the downturn, but it was nothing like what was seen in some coastal cities where prices dropped by half or even more.
Coming out of the recession, St. Louis seemed to stumble, and it took a while for things to heat up. However, the market has gotten hot in St. Louis during the last few years. Like many places in the country, inventory is has remained low, which has caused prices to spike recently.
Even with the hot real estate market here in 2021, the median home price in the St. Louis metro remains very reasonable at $166,000. When you compare this to other major cities, St. Louis remains one of the most affordable cities in the country.
I've mentioned multiple times a primary reason my family has achieved complete debt freedom is due to living in a low cost of living area. St. Louis provides all the top 25 metro area amenities at reasonable and affordable prices.
4) Outstanding Existing Parks and Developing Greenways
One of the things I love most about living in St. Louis is that you can be right in the middle of a large urban area and then drive 20 miles and be out in the great outdoors. However, even within St. Louis city and county, there are many great parks, trails, and greenways.
Forest Park is one of the most beautiful urban public parks in the United States. In 2016 it was voted the #1 city park in the United States. Forest Park attracts 13 million visitors a year, making it the sixth most visited park in the United States.
In addition to the free attractions mentioned above, Forest Park also has an outdoor theater (Muny), golf course, ice skating rink, baseball fields, greenhouse, art museum, and much more. You can spend all day just walking through this beautiful park home to the 1904 World's Fair.
The Great Rivers Greenway is a particularly exciting initiative focused on connecting communities together to strengthen the social, economic, and environmental well-being of St. Louis. The St. Louis metro area has several bike and walking paths, but the problem is they are currently disconnected. Part of the Great Rivers Greenway effort will connect many of these disjointed paths. 
Our new favorite park is Francis Park in St. Louis Hills. Once parks opened up again in 2020, we spent a lot of time here with our kids. They have a great playground and plenty of green space right in the middle of a beautiful neighborhood. The park also includes tennis and pickleball courts, softball fields, and handball courts.
There are also regular activities such as 6 pm yoga sessions and more. It's right around the corner from Ted Drewes, known for its famous frozen custard, so you can grab some ice cream after your workout. 
This article provides an overview of many other great parks in the St. Louis area.

5) Great Family-Friendly Sports Town
St. Louis is an amazing city if you are into sports despite only having two major sports teams. The St. Louis Cardinals baseball team is one of the most successful franchises in Major League Baseball. Cardinal baseball is firmly ingrained in the culture of St. Louis. Opening day is a holiday in this city, and when the Cardinals are in the playoffs, almost everyone gets involved, whether they are baseball fans or not. Busch Stadium is a great place to watch a baseball game.
St. Louis is also home to the St. Louis Blues of the National Hockey League (NHL). While hockey plays second fiddle for some, the city gets almost as excited for the Blues. The Blues have been part of the NHL for more than 50 years and have yet to win a championship (Stanley Cup). That all changed in 2019 when they won their first Stanley Cup! The Blues run energized the city, and the memories from their championship run will live on forever.
If you'd like an outsider's view of St. Louis, check out this blog post from a Winnipeg Jets fan (the team the Blues played in round 1 of the 2019 playoffs). Not only is it a great review of his experience, but it's also an outstanding review of St. Louis in general. I love how sports can bring families and even cities together.
St. Louis also used to be home to two National Football League (NFL) teams, the Cardinals and Rams. The Rams left St. Louis in 2016 to move to Los Angeles. The ownership group trashed the city and made it look like St. Louis was the problem on the way out.
The truth is that St. Louis made every effort to keep the team in our city, but moving the team to Los Angeles doubled the franchise's value overnight. If you ever want to get me fired up, bring up this topic, and I'll tell you all about it.
Last but not least, St. Louis will be getting a Major League Soccer (MLS) expansion team in 2023. They are also currently building a new stadium in downtown St. Louis. Most kids grow up playing soccer and know the game somewhat well. So having an MLS team will be a great addition to our city.
6) Excellent Public and Private Schools
Let's get this out of the way, the public school system within the St. Louis city limits is not the best. However, there are several excellent public schools within St. Louis County. St. Louis also has strong Catholic roots, so many families who do not live within the best school districts will send their kids to private school if they can afford it. In addition, many of the private high schools in the area are all-boy, or all-girl schools, which I understand is different than many other cities.
St. Louis often shows up in rankings as having terrible schools. Like the violent crime statistics, they are heavily skewed by the city and county divide. These statistics often do not take into consideration private schools as well. Many are top-notch if you look at a high school within St. Louis county (which would be part of the "city" in most other areas).
7) Lower than Average Childcare Expenses
Childcare is expensive in the United States, almost no matter where you live. We sent our oldest to a public school early childhood center, which still costs us about $600 per month. While I couldn't find rankings by metro area, Missouri is in the bottom half of states for childcare costs.
Childcare is increasingly becoming a bigger hit to the budgets of young families. With the average cost of childcare in America rising to nearly $10,000 per year, this is often the driver in deciding between one parent continuing to work or staying at home.
And while that decision is going to vary by family, the cost shouldn't be what drives the decision. This becomes even more challenging for single-parent households, who in many cases have to either pay high prices for childcare or rely on assistance from family or the government.
This is another complicated issue that I could write about in a separate blog post. But, for now, we can probably all agree that childcare costs are growing to unsustainable levels in this country, and a city like St. Louis that remains on the lower end could be more attractive to young families.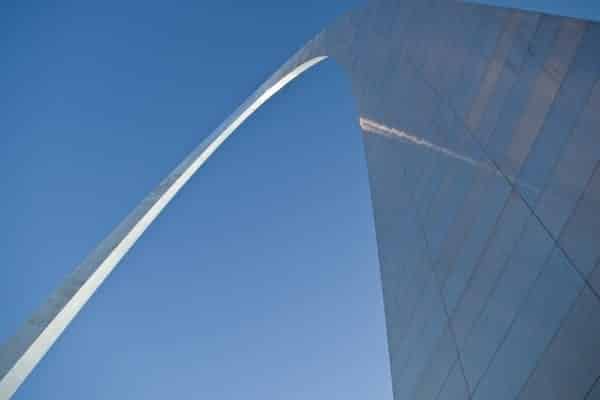 8) The City Museum, Botanical Garden, Arch, 9 Mile Garden, and Aquarium
I couldn't find another category to put these four attractions into, but they are too great not to mention. While they aren't free attractions, they aren't that expensive either.
If you've never been to the City Museum, it's an experience unlike any other. From their website:
Expect the unexpected. City Museum is a hundred-year-old warehouse in downtown St. Louis in which artists have repurposed the pieces of old cities to build miles of tunnels, slides, climbers, bridges, and castles. There are secret passages and grand galleries. Playgrounds and ball pits. A circus and a train. A rooftop school bus and a Ferris wheel.
The City Museum is a unique place that visitors always seem to mention. Tickets are reasonable at about $15 for adults. This is a great place to take your family whether you live in St. Louis or are visiting.
The Missouri Botanical Garden is another great family attraction in St. Louis. From Trip Advisor:
Today, the Garden is a National Historic Landmark and a center for science, conservation, education, and horticultural display – widely considered one of the top three botanical gardens in the world. It features 79 acres of horticultural displays, including indoor conservatories and demonstration, formal and international gardens.
This could have been included in the free attractions section since admission is free on Wednesday and Saturday mornings. Even when not free, tickets are only $6 for adults. The Botanical Gardens is a great place to take an early morning walk, and they have lots of activities for kids. It's such a great place to have in St. Louis!
You can't mention St. Louis without the Gateway Arch. The gateway city arch grounds have recently undergone a complete remodel, including more green space, walking paths, and a new museum. We haven't yet visited the new museum, but this is on our list for this summer. And of course, you can get a great view of the entire city by taking the tram to the top of the arch.
Our new favorite place in St. Louis is the 9 Mile Garden. The 9 Mile Garden is a food truck park located in Affton (South County) and features lunch and dinner service seven days a week. There are usually seven or eight food trucks available at the park during each service. The Canteen is an indoor taproom offering a wide selection of draft beers next to the garden. In addition, there are nightly activities for the family, including movie nights, live music, trivia, comedy nights, and more. We are fortunate to live about a mile away from the 9 Mile Garden, so we visit frequently with family and friends.
Last but not least, in 2019, St. Louis opened a new 120,000 square foot Aquarium in the heart of downtown Union Station. The aquarium is surrounded by new restaurants, Ferris Wheel, and a mini-golf course, among other activities. Having a top-notch aquarium is great for the city, and you should check it out!

9) Music and Theater Scene
Music and theater aren't my things, but like sports, they can be appealing to many families. St. Louis has a diverse music and theater scene. There are several indoor and outdoor venues where you can see some of the most popular performers in the country or the next up-and-coming band or theater performance.
You could see the latest underground band at the Pageant in the trendy Central West End area only a few miles outside of downtown. The Old Rock House is another smaller venue in the heart of downtown where you can see your favorite performers. More popular performers will often be at the Hollywood Casino Amphitheater in St. Charles, an outdoor venue with 20,000 people.
If theater is more of your interest, you could take the family to America's oldest and largest outdoor musical theater at the Muny in Forest Park. The Muny is an exceptional place to watch a musical, especially on a nice day. Even when hot and humid, large fans keep the temperature bearable. For indoor venues, the Fabulous Fox theater is one of the most beautiful buildings in the area. The newly remodeled Stiefel theatre is also one of the best.
Last but certainly not least, the St. Louis Symphony will hopefully reopen at some point in 2021. Powell Hall is another beautiful older building that your family will love.
10) Reasonable Commutes and Moderate Traffic
Spending time in other big cities such as Los Angeles has me appreciating the relatively moderate traffic levels in the St. Louis area. Having a reasonable commute time to work is an essential factor in our family. We live less than 10 miles from where I work and were less than 10 miles in the other direction from where my wife taught.
So even though I work downtown, I can usually make it from home to work in about 20 minutes. The commute time has been less of an issue during the past year of the pandemic but I'm sure at some point, we'll return to more normal activities. 
For several years, highways in the St. Louis metro area have been under construction. This has made the commute time worse in several areas, though overall it's still reasonable compared to other cities. For example, I used to work with several people in the Washington DC area and was amazed at all the people who had 60 to 90-minute commutes to work every day. I can't fathom spending an extra two hours commuting every day.
Public transportation in the St. Louis area isn't the best, partially because more people live in St. Louis county and St. Charles county that commutes downtown, than people who live in the city. In addition, people so spread out over the metro area make it challenging to offer excellent public transportation. However, St. Louis does have a light rail system (Metrolink) that is convenient if you live near one of the stops.
Is St. Louis a Good Place to Live?
I made it through an entire blog post about St. Louis without mentioning toasted ravioli or any of the other great food and drink in the area. While our love for beer, pork steaks, pizza, and toasted ravioli certainly is an integral part of the city, it may not be in the top 10 reasons to raise a family in St. Louis.
St. Louis is a great place to raise a family with its affordable housing market, thriving economy, especially for female entrepreneurs and start-ups, excellent schools, tons of free and low-cost activities, and thriving music, theater, and sports scene. What more could you ask for in a great city, besides maybe mountains or an ocean? As a visitor, there are many fun things to do in St. Louis to keep your family entertained. 
Maybe I'm biased, but in general, the people in this city are incredible. The review linked earlier from the Winnipeg Jets fan hit on the kindness of the people in St. Louis. Try going to a sporting event with an opposing jersey in a different city. You'll get chewed up and spit out.
Here in St. Louis, you are welcomed and treated with respect (mostly). We take a little too much pride in giving standing ovations during Cardinals games, but those are just the kind of people who live here. While all the reasons above are great, the people make this city great above all else.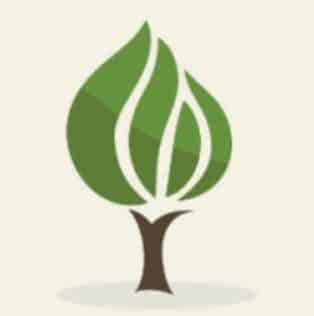 Mark is the founder of Financial Pilgrimage, a blog dedicated to helping young families pay down debt and live financially free. Mark has a Bachelor's degree in financial management and a Master's degree in economics and finance. He is a husband of one and father of two and calls St. Louis, MO, home. He also loves playing in old man baseball leagues, working out, and being anywhere near the water. Mark has been featured in Yahoo! Finance, NerdWallet, and the Plutus Awards Showcase.