"Do I really need insurance for my place?"
I was a bit surprised that my real estate lawyer informed me that I had to purchase insurance before signing my paperwork. I didn't feel like spending this money. However, I had no choice, so I signed up for property insurance while regretting going with a lawyer who forced me to spend extra money.
Two years later, the place flooded, and my insurance bailed me out on every level. I mean every level. My finances would've been destroyed had I not spent the money on the renter's insurance policy.
We will look at why you need property insurance for you and your family right now…
Moving out is very expensive. The costs come from all angles. You have to buy new furniture, deal with closing costs, and figure out how you will move everything. All of this is on a limited budget since you already spent so much money on the closing costs of the place.
Then as you get married and have kids, the expenses will continue piling up. I don't have to tell you how expensive life can be.
The last thing you want to do is spend money on homeowners insurance, especially when you don't see the value of this purchase with a young family to worry about.
However, I'm here to convince you that property insurance is mandatory and that you absolutely can't cheap out on this purchase.
Why do you need some form of property insurance for your family?
Here are the top five reasons that you should absolutely spend the money on property insurance (renters or homeowners) as someone with a family…
#1: You protect everything that you worked so hard for.
How long did it take you to collect everything you own? How much do you think that your personal belongings are worth?
Think about everything that your family owns. You likely spent many years accumulating your items. You had to save up and spend your hard-earned money on your possessions. You've worked long hours to build up what you have right now.
Imagine a kitchen fire, your bathtub overflows, or your home gets burglarized. You have to pay out of pocket for all of the damages. You have to pay for everything. You must buy new clothing, a new couch, and even a new laptop. I don't know about you, but I'm not interested in replacing my computer anytime soon.
Property insurance allows you to protect everything that you worked so hard for. All of your items will be replaced. Everything your partner and kids own will be replaced up to the coverage limits.
You can also spend the money adding valuables to your insurance plan. This additional coverage could protect your wedding ring, valuable art, and other expensive possessions your family may have.
#2: You're covered if an accident causes damage.
Accidents happen. I've been involved in an auto accident and a property situation that both happened through no fault of my own. I try to drive carefully and ensure my home is up to standard. That's just not enough these days. Accidents that are out of your control could happen.
Your property insurance would cover you and pay for the damages caused by an accident.
Here are a few examples of this:
You start a fire while cooking, and the unit next to you gets damaged.
A friend gets injured while visiting and needs to visit the emergency room.
Someone breaks into your home and damages everything.
Your child accidentally breaks the neighbor's window.
I try to be optimistic, but it's important that you're prepared for whatever life throws at you, especially when you have a family to protect.
According to the research compiled at Value Penguin:
"The average payment per homeowners claim in the U.S. was $8,787, according to the most recent data from the Insurance Research Council, and there were five claims filed and paid per 100 insured homes in the last year."
Imagine being hit with an expense close to $10k out of nowhere. That could destroy your entire financial situation. Your family would be in financial trouble.
#3: You're protected if a friend were to get injured on your property.
Did you know that you could get sued if someone were to get injured on your property?
I know what you're thinking. Your friends would never do that to you, right? Well, wrong. It's not even about your friends. Someone doing work in your place could get injured. Anything could happen. You would then be on the hook for legal and medical expenses. These expenses could quickly add up.
Property insurance has coverage for the medical bills of others. This means your insurance would cover those medical bills up to the coverage limits.
#4: You'll have somewhere to stay.
If your place gets damaged or vandalized, your property insurance will give you a place to stay. You can check into a hotel or Airbnb and maintain your current lifestyle. You don't have to worry about begging a buddy to sleep on their couch. Likewise, your kids won't have to sleep on the sofa at a relative's place.
Your loss of use coverage will allow you to stay in a hotel or a suitable Airbnb unit. You will have meals covered and any other expenses related to this move (parking, dry cleaning, and so on). In addition, your family will have somewhere to say during the period when the unit is being repaired.
#5: You cover yourself legally.
Did you know you could get sued for an injury on your property? You could also find yourself in legal issues for any accidental damages you cause.
A standard property insurance policy comes with $100,000 in liability coverage to protect you legally. This should help you sleep easier at night since you would be covered in the event of any legal situation.
That's why property insurance could bail your family out and is an expense you shouldn't try to avoid.
How can you save money on property insurance?
I know what you're thinking right now. You have enough expenses to worry about and are unsure if you can afford property insurance. You don't have to spend a fortune on insuring your property. The beauty of property insurance is that you can customize it to fit your budget and lifestyle. There are so many different insurance companies and policies that you should never feel like you have to settle.
How can you save money on this expense?
Shop around for your insurance needs.
You don't have to sign up with the first renter's insurance policy that you find. You can shop around. There are so many options out there. Additionally, you can obtain a variety of quotes online in minutes.
You can also customize a property insurance policy to match your lifestyle and budget. You can customize every aspect of an insurance policy with a decent company.
Choose a high deductible.
When you shop around for a renter's insurance policy, you get to choose your deductible.
Your deductible is what you pay out of pocket for any claims before the insurance kicks in. You pay this first before your insurance company kicks in and starts paying for the damages.
So, for example, with a $500 deductible, you pay the first $500 of that claim. In my case, the damages of my claim were over $20,000, so the $500 wasn't a big deal.
Bundle your insurance policies.
Do you need auto insurance? Are you looking for life insurance? Bringing your insurance policies with one company can save money and simplify your financial life.
I realize that insurance isn't the most exciting financial topic. However, it's important to remember that as you focus on making more money, you must protect the money you have right now.
Insurance is one of those areas that you should cover once and then forget about it. I usually go through my policy and set up the payment at the beginning of the year. Then I try not to think about my insurance.
This post was contributed by Martin of Studenomics, where he tries to make personal finance fun since you have enough to stress about. You can click here to check out the wide range of content on everything from student loans to getting paid to drink coffee. Today, we feature a post on property insurance and why it's so important. Check out this video from Martin for his personal story about property insurance.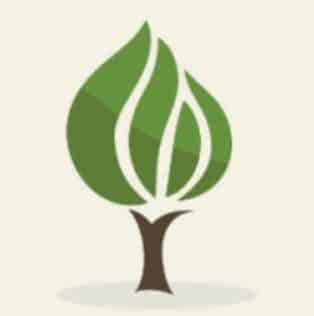 Mark is the founder of Financial Pilgrimage, a blog dedicated to helping young families pay down debt and live financially free. Mark has a Bachelor's degree in financial management and a Master's degree in economics and finance. He is a husband of one and father of two and calls St. Louis, MO, home. He also loves playing in old man baseball leagues, working out, and being anywhere near the water. Mark has been featured in Yahoo! Finance, NerdWallet, and the Plutus Awards Showcase.