This week many of us will wake up to stimulus payments from the Department of Treasury deposited into our checking accounts. The amount you may receive depends on several factors including the number of people in your household and 2019 income level (or 2018 if you've yet to file 2019 taxes). If you're unsure how much money you may receive, you can use this calculator to help.
For some families, this money will be needed to get by for the next several months. Many have become unemployed or face other hardships where this money will be needed to survive. Stay-at-home orders from COVID-19 have resulted in record-high unemployment. 
The recently approved CARES act will not only provide checks directly to individuals, but will also support small businesses, big corporations, state and local governments, and public health. If you've recently become unemployed or furloughed, you should check with the state that you worked in for the potential of increased unemployment benefits.
For others, this may be the first time your family has the opportunity to put a significant amount of money into an emergency fund or pay down high interest debt. A family of four may be eligible to receive $3,400. Even if you're able to take half of that money and put it away in a savings or money market account, you'll be better prepared for unexpected expenses in the future. If you're not sure where to start, check out our roadmap to building generational wealth.
The form you have selected does not exist.
How to Use Stimulus Payments to Help Your Community
There is a third category of individuals that may not necessarily need the stimulus money to get by or build an emergency fund. This group includes families that have emergency savings, no or low-interest debt, money in retirement accounts, and more stable jobs.
If you fall into this third category you may feel inclined to put your stimulus payments into your savings or brokerage account to pad savings or increase investments. After all, having a knack for saving money has put you in the position you're in today. My challenge is that you resist that urge and explore ways to put that money back into your community. Here are a few ideas recommended by others in the personal finance community.
1) Give to a Local Food Bank or Homeless Shelter
Food banks and homeless shelters are always one of the first places impacted by any type of financial or health crisis. Families already on the brink of disaster may find themselves in challenging situations where they are just trying to feed their families. In more extreme situations they may find themselves without a place to live.
Most food banks and homeless shelters are extremely efficient and make the most of every dollar that you donate. If you're not sure where to donate locally, consider an organization such as Feed My People or Operation Food Search that help get money and food to people in your local communities. (Suggested by Jackie Beck)
2) Order Takeout or Buy Gift Cards from Local Restaurants
Local restaurants have been significantly impacted by the current situation. Local restaurants already operate on slim margins to compete with large chain restaurants and this situation has been a knockout blow for many. Some are trying to stay open and are providing takeout, delivery, or curbside pickup.
Others have closed temporarily with hopes of reopening in a few weeks or months. Using some of your stimulus payments to order takeout or buy gift cards would be an excellent investment in your community to keep these restaurants going in a difficult situation. (Suggested by Jim Wang)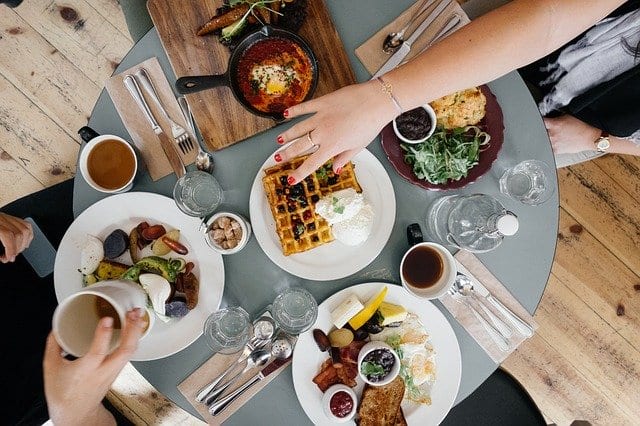 3) Give to Someone Really in Need
You may know someone personally that has been significantly impacted by the current pandemic. Giving someone a few hundred dollars may be exactly what they need to get through the next few months. This may include a gift card to a local grocery store to buy their food for the next several weeks.
It could also include helping to pay for an unexpected bill that just came in the mail. Be overly cautious that you're giving to someone who really needs it. But if you are convinced, this is about as good as an "investment" in another person as you can make. (Suggested by Common Cents)
4) Order Pizzas for Your Local Hospital Staff
We are all well aware of the sacrifices health professionals are making during the current pandemic. Ordering pizza for your local hospital staff is more about providing a gesture of appreciation than providing nourishment. If you're not comfortable with ordering food, maybe your family can make thank you cards for hospital staff. Being on the front lines can sometimes feel like a thankless job and these simple gestures of gratitude can make a big difference. (Suggested by Jenny)
5) Donate to a Local Church
A good church can have a significant impact on a local community. Many churches serve a great need of food, shelter, and clothing. When we were trying to figure out where to attend church as a family, one of the most important factors to us was finding a church that was generous and out in the community making a difference.
Additionally, some churches are really struggling with their doors closed and need the financial means to get through the next few months. (Suggested by FIRE with Family and DJ)
6) Hire a Landscaper or Contractor
Maybe you have a landscaping project that you've been wanting to tackle for years but never got around to it. This may be the perfect opportunity to provide a struggling business with much-needed work. While hiring a contractor to do work inside your house may be complicated given the social distancing guidance, this may be a great time to hire someone to do work outside of your home. (Suggested by Rice)
7) Tip Generously
One unintended benefit of this pandemic is the spotlight it has put on delivery drivers, restaurant workers, and others who don't make a lot of money but keep our economy running. I know we can't tip everyone behind the scenes, but there are several on the front lines where we can show our generosity.
Our family is tipping a minimum of 30% for any takeout orders or deliveries. These people are risking their health for their jobs and are likely making less money than before, so do what you can to take care of them. (Suggested by me)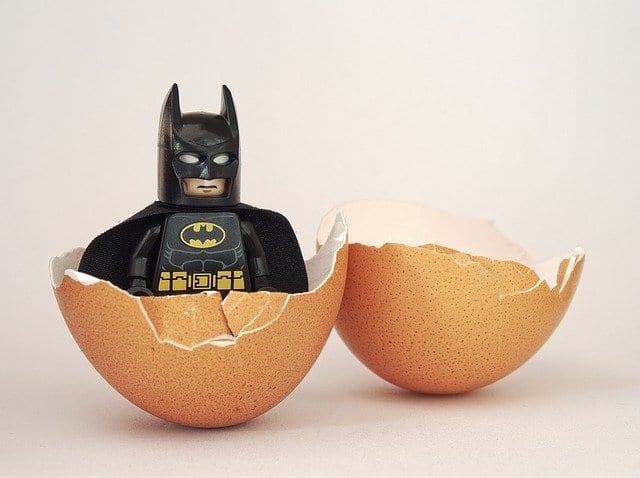 8) Buy a Costume of Some Kind – Maybe Batman
If I'm being honest, I'm not sure I fully understand this one. I believe it's mostly a joke from our friend at Burrito Bowl Diaries, but let's pretend for a second it's not. Buying a sweet Batman costume may help to support a local business. Even though it's not Halloween season,
I imagine not many people are playing dress-up with everyone being stuck at home. Plus, there's the entertainment factor. With all of us stuck at home and not doing so great, having someone dress up in a Batman costume seems like it could be fun. (Suggested by Mr. Burrito Bowl)
9) Find Organizations that Work with the Most Marginalized People
Marginalized groups may be the most impacted by the current pandemic. One of the best ways to support marginalized individuals is by finding organizations that support these individuals. A few examples include individuals with drug or alcohol disorders or homeless transgender people. It is important to keep in mind all groups of people who need help during this challenging time. (Suggested by Frugalish Physician)
10) Donate to a Local Pet Pantry
Let's not forget about our four legged friends either. Many animal shelters have been shut down which means more animals on the streets and in foster homes. Existing pet owners may also be struggling to not only feed their human family members but also their pets. Donations to a local pet pantry may allow families to get by until they can get back on their feet. (Suggested by Tanja Hester)
11) Bolster Your Emergency Fund
Bolstering your emergency fund was mentioned during the introduction, but the best thing for your community may be building your own emergency fund. This applies to individuals or families that don't have at least a few months of savings stashed away. When people can't pay their bills, there are unintended consequences in a community such as a decrease in property value or an increase in crime rates. (Suggested by Ken Calhoun)
What Are We Doing With Our Stimulus Payments?
Honestly, I'm not exactly sure yet. Part of the reason for writing this article was to get ideas for myself. We are expecting to get the full $3,400 for our family of four. We will likely take the $500 for each of our kids and put it in their college funds.
We'll then take the remaining $2,400 and give part away to some of the organizations above and spend the rest on local businesses. With our family being completely debt-free and having a fully-funded emergency fund, we are in a position to use the majority of this money for the better of our community. If you are in a similar position, I hope you decide to do the same.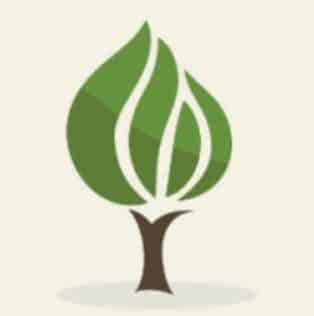 Mark is the founder of Financial Pilgrimage, a blog dedicated to helping young families pay down debt and live financially free. Mark has a Bachelor's degree in financial management and a Master's degree in economics and finance. He is a husband of one and father of two and calls St. Louis, MO, home. He also loves playing in old man baseball leagues, working out, and being anywhere near the water. Mark has been featured in Yahoo! Finance, NerdWallet, and the Plutus Awards Showcase.