It has been a while since I was in college. I'm in that weird age range where I'm sometimes considered an old millennial and, other times, a young member of Generation X. I grew up in the dial-up generation where America Online (AOL) was king. I created my eBay account pre-2000 and played online poker on sites such as Full Tilt and Party Poker. I was in my last class of grad school before Facebook became mainstream around 2005, and my MySpace profile was all kinds of awesome (not really).
In college, I found myself trying to make extra money since I didn't have the flexibility to work a more traditional job. I played baseball in college, which was like a full-time gig. Weightlifting sessions began at 6:30 am thrice weekly, including a full day of classes, baseball practices or games, and homework. It was a great experience that I wouldn't trade for anything, but finding a typical college job was challenging. My parents helped pay my rent, but I was on my own to spend money.
Therefore, I had to develop a creative way to make extra spending money. The term side hustle wasn't a common phrase back then, but that's what I wanted to do instead of a typical job. Garage sale flipping allowed me to make decent money on a flexible schedule.
My College Side Hustles
One way I made extra money was by playing online poker. I wasn't the best poker player, but I was decent enough to profit a few hundred dollars a month. My winnings were consistent in low-dollar tournaments. Playing at higher stakes never ended up being profitable. Thankfully, I made my final withdrawal the week before the government froze many poker sites in the US. I narrowly missed having several hundred dollars inaccessible for months or even years.
My other side hustle was reselling items on eBay via garage sale flipping. This is where I made most of my side hustle money in college. I hear a lot of people talking about retail arbitrage these days. Retail arbitrage is where an individual purchases an item at a low cost, usually from a retail store, and immediately checks a site like Amazon or eBay to determine if it can be resold at a higher price. This is what I did on eBay, except I did this before the smartphone era.
My niche was primarily garage sales, although I also found some great items at dollar stores. Since I couldn't immediately look up an item on a smartphone, I wasted a lot of money on junk from garage sales that had no resale value. These losses became less frequent as I gained experience in my specialty areas.
Garage Sale Flipping Wins
Successes at the dollar store involved VHS tapes and computer games (I told you this was long ago). My best run ever was when I stumbled upon an old computer game called Total Annihilation. The game sold for $1 at a dollar store called DEALS and was resold for $40 on eBay. I drove to every DEALS location in Southwest Missouri and purchased about 50 game copies. I lived well for the next few months for someone used to being a broke college student. Finally, I took a break from Ramen Noodles and ketchup spaghetti.
Most of my dollar store and garage sale purchases were smaller wins. For example, videos purchased for $1 would often resell for $8 to $10 on eBay. I usually did well at garage sales with video games, board games, VHS/DVDs, athletic equipment, and sports memorabilia. For example, I once found a copy of a rare Super Nintendo game, Mega Man X3. The game was purchased for $5 and resold on eBay for $200.
Occasionally, I wake the family up early on Saturday mornings and go to garage sales. My wife buys books for her classroom, my kids buy a few toys, and I check for items I can resell on eBay. It was tough to get out there this past year with two kids plus the pandemic, but we hope to go to more garage sales next year. Our 7-year-old is getting to the age where he may list some items himself.
The eBay market is much more competitive these days. eBay fees are higher, the market is more saturated with large companies, and free shipping has almost become the standard. As a result, the margins for retail arbitrage will continue to shrink as companies wise up or more re-sellers enter the market. However, people will always have garage sales to quickly eliminate their junk. With experience and patience, you will find the right items to make money. Below are a few tips to make decent money by reselling items found at garage sales on eBay.
Tips for Garage Sale Flipping
1) Pick a few specialty areas and get to know them well.
There is an advantage to picking a few specialty areas and knowing those areas well. For example, my primary specialty area was video games. I got to the point where I learned the approximate price range for nearly any game. Sports games typically didn't sell very well, while role-playing games would usually profit. Even with smartphones, having specialty areas will allow you to move quickly through garage sales and identify the more valuable items.
The one exception is that I always pay closer attention to new or sealed items, even if they are not in my specialty area. I have stumbled upon a few garage sales where new wedding or baby shower gifts are available for cheap. In addition, electronics, cooking accessories, and toys in the original packaging can do well in the resale market.
Before starting garage sale flipping, you should research eBay, Amazon, Facebook Marketplace, or wherever you list items. Spending a few hours beforehand on your specialty areas will prepare you as you quickly move through garage sales.
2) Seek out neighborhood garage sales.
Finding great deals at garage sales is all about volume. You need to be able to move quickly from house to house. Once you have experience, as soon as you walk up to a garage sale, you'll know if it is a dud or a potential gold mine.
Going to Facebook Marketplace and searching for keywords such as "subdivision," "annual," or "neighborhood" can quickly point you in the direction of the more extensive sales in the area. I have found that upper-middle-class neighborhoods are the most profitable. Low-income areas have more junk, while high-income areas have fewer sales, as I'm assuming they donate more to charity to avoid the hassle of a garage sale.
Neighborhood garage sales have become even more critical for us with two children. Getting the kids in and out of the car is a pain. However, if we find a great neighborhood garage sale, we can put our toddler in a stroller and treat it as a morning walk.
3) Show up early!
Most anything decent at a garage sale will be gone before 10 am, if not earlier. Others will be looking to resell items, so it will be essential to beat them to it. You may also be able to catch sellers the night before setting up their garage sale.
Getting there the night before or too early in the morning can be disrespectful, so I tend to wait until the official starting time to show up. More aggressive garage sale veterans may disagree with my thoughts on not showing up before the official start.
4) Focus on smaller items for simpler shipping.
Shipping can be a massive pain if you run a smaller operation. Nowadays, I tend to focus on purchasing items that fit into a large yellow envelope. For example, DVDs and video games are easy to prepare and ship. Don't get me wrong; if I come across a more oversized item with a significant potential profit margin, I will buy it. However, the margin must be worth it to go through the extra hassle of shipping a more oversized item.
Many eBay vendors offer free shipping, so keeping shipping and packaging costs minimum is important. Things such as DVDs and video games are usually light enough to be shipped first class, and you can package them in a plain bubble-wrap envelope bought in bulk.
5) Utilize your smartphone. 
Take advantage of your smartphone when looking for items to resell. As I browse garage sales, I usually have the eBay app up with the proper filters (e.g., completed or sold items). For new or used items with a bar code, you may be able to scan using Amazon or other apps for a quick price check. Most people don't seem to care if you look up items on your phone, though I've found it makes the negotiation process more challenging.
I also think it isn't nice to spend too much time hovering over items and searching for every little thing on your smartphone. This goes back to having a specialty area that allows you to quickly identify items you can search on your smartphone. Don't be too obvious, but use it to keep you from making poor purchase decisions.
6) Make an offer.
Most of the time, garage sale hosts are willing to take less than the original price. Don't waste your time negotiating 50-cent items down to 25 cents. However, negotiating a $20 item down to $10 can make a big difference. People also seem more willing to lower the price if they purchase multiple items. Negotiation is a great skill to have in many aspects of life. Going to garage sales is a great way to practice this skill.
Last, simply being a nice person goes a long way. I always smile and make small talk with the homeowner. Not necessarily to get a better deal but to be decent. Being nice goes a long way. Having my kids with me also tends to result in better deals.
Garage Sale Flipping 
There are opportunities to make decent money garage sale flipping items on eBay or Facebook Marketplace. This is especially true if you are in a decent-sized metropolitan area. The market is more competitive today than 15 years ago. However, individuals always get rid of valuable items at garage sales. If I could be successful before smartphones, you certainly can with the assistance of your iPhone. So get out there and find your Mega Man X3 or Total Annihilation prizes.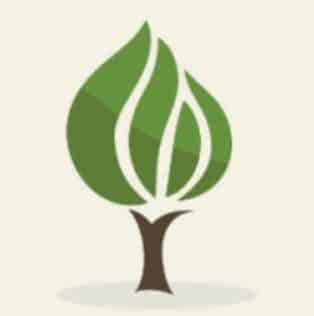 Mark is the founder of Financial Pilgrimage, a blog dedicated to helping young families pay down debt and live financially free. Mark has a Bachelor's degree in financial management and a Master's degree in economics and finance. He is a husband of one and father of two and calls St. Louis, MO, home. He also loves playing in old man baseball leagues, working out, and being anywhere near the water. Mark has been featured in Yahoo! Finance, NerdWallet, and the Plutus Awards Showcase.