If people learn one thing after buying their first car, owning a vehicle is possibly one of the most expensive experiences on earth. Besides paying for CarShield costs, you must also pay for gas, repairs, parts, and other auto-related expenses not covered by insurance. 
For those struggling to keep up with automotive expenses, this article is for you. The best way to escape your financial struggles is to devise a budget to help you allocate your money better. To help you get started, here are five tips for saving money on your automotive expenses. 
Tip #1: Have an Emergency Fund
Not having an emergency fund is one of the worst predicaments. It drives you into a corner and leaves you with no choice but to feel helpless and anxious. However, you never know when an emergency might strike. Having an accessible fund you can easily reach into in case of accidents or repair needs can save you a ton of stress. 
Nevertheless, saving up for an emergency fund can be tricky. The best way to get started is to think of it as a way for you to pay yourself first. This means that you're saving the future from the need to pay for expensive maintenance and repair costs by setting aside a portion of your money right now. 
An emergency fund can also come in handy when dealing with debt. For example, you can use it when all your bills pile up, and you can't pay everyone you owe with the salary you receive that period. 
You can replenish your fund once you have more money in hand. 
Tip #2: Consider Buying Secondhand
Buying things secondhand vs. buying them brand-new certainly doesn't have the same appeal. But when saving money, buying secondhand is the most cost-effective choice in the long run. 
Cars depreciate at a significantly rapid rate when you buy them brand-new. Driving it off the dealership loses around 10 to 20% of its original value. So even if you returned the model within the first few hours of purchase, you would still resell the car at a much lower rate than its original price. 
Buying a two- to a three-year-old car can save you thousands of dollars in upfront costs. However, if you're worried about its driving condition, there are ways you can ensure that you choose a functional and economical car. 
For instance, you could ask a certified mechanic to check out the vehicle you're eyeing and ensure everything is running. It also pays to factor in the vehicle's mileage, as more miles typically means more wear and tear on the car. 
Tip #3: Consider Going Small
If your primary concern is your gas expenses, going for a smaller car could help resolve your issues—at least for now. Smaller cars use less gasoline, saving you hundreds of dollars annually. You can also qualify for cheaper insurance rates when using a smaller vehicle than a larger one. 
Nevertheless, buying small won't save you from all fuel-related expenses. There are smaller cars that use up a lot of energy when running. Therefore, the main thing that you should be looking for is fuel efficiency. 
To check a vehicle's fuel efficiency, you'll have to calculate its consumption. The process is simple: 
Take note of the distance you traveled since you last gassed-up

Take note of how much fuel the vehicle has consumed since then

Divide the liters by the kilometers that you've driven

Multiply this by 100
The results should show how much gas your car consumes per 100 miles. 
Tip #4: Choose a Reliable Car Brand
If you don't plan to keep your vehicle for long, choosing a reliable car brand can help increase your vehicle's resale value. Brands like Mazda, Lexus, Honda, and Toyota have impressive resale values. This is because their vehicles are both reliable and fuel-efficient. 
Cars developed by well-known manufacturers can last you around 10 to 20 years. In other words, saving money could be a complete breeze if you play your cards right and buy from the right brand. 
Here's a quick list of the top 10 most reliable car brands today: 
Toyota

Lexus

Buick

Honda

Hyundai

Ram

Subaru

Porsche

Dodge

Infiniti
The rest can easily be a gaping money pit. 
Tip 5: Stay on Top of Maintenance
Keeping up with car maintenance is one of the best ways to save money and add more years to your vehicle. 
Regular maintenance ensures that all your car's components run smoothly and efficiently. In addition, your mechanic can spot issues that could progress into more extensive problems down the road and recommend solutions to resolve them immediately. 
More significant issues cost more to repair than minor issues. For example, replacing a worn-down brake pad would be significantly cheaper than a wholly wrecked electrical system. 
Remember this the next time you think about skipping a maintenance check. 
The Bottom Line
Owning a car is truly a rewarding experience. You get to drive wherever and whenever you want. However, it doesn't come without its challenges and flaws. 
It can be expensive to own a car, especially nowadays with gas prices and other commodities becoming more expensive by the day. So reducing your expenses is the only way to save yourself from complete financial ruin. 
For everyone who drives a vehicle, the above tips can help you reduce monthly car expenses and save more in the bank. Take time to read over each suggestion and give them a try when you get the chance.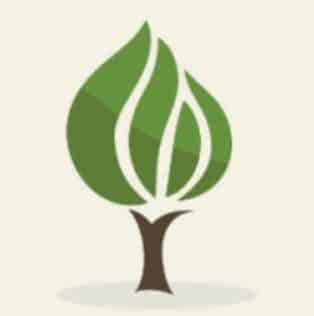 Mark is the founder of Financial Pilgrimage, a blog dedicated to helping young families pay down debt and live financially free. Mark has a Bachelor's degree in financial management and a Master's degree in economics and finance. He is a husband of one and father of two and calls St. Louis, MO, home. He also loves playing in old man baseball leagues, working out, and being anywhere near the water. Mark has been featured in Yahoo! Finance, NerdWallet, and the Plutus Awards Showcase.