Are you a teenager looking for ways to make money in your spare time? Or maybe you're a parent looking for something productive for your teen to do. Either way, you're in luck!
We all know that finding a decent teenage job can be challenging. But don't worry because plenty of side hustles can help you make extra money without needing a part-time job.
In this blog post, we'll list 15 easy side hustles you can start today. So whether you want to make a little extra cash or save up for a big purchase, these side hustles will help.
Easy Side Hustles for Teens
1. Mow Lawns
One easy way for teenagers to make money is by mowing lawns in their neighborhoods. This is an excellent option for those who enjoy being outside and don't mind getting some exercise. Plus, it's a relatively easy job that doesn't require any special skills or training.
It doesn't cost any money to start as long as you have a lawn mower you can use, and it's relatively easy to find your first few clients. This can be an ideal way to make money in the summer.
To get started, create a flyer that lists your name, contact information, and services offered. Then post it in your neighborhood or share it with friends and family. Once you start getting clients, be sure to show up on time and do an excellent job to build a reputation as a reliable worker.
2. Shovel Snow
Another easy way for teenagers to make money is by shoveling snow in the winter. This is an excellent option for those who live in areas where it snows frequently. It's also a straightforward job that doesn't require special skills, although it's undoubtedly hard work (which is why many people will pay you to do it for them).
You'll need to be a bit opportunistic and take advantage whenever a snowstorm comes. Keep an eye on the weather so you can be ready, and once the snow comes, go out and look for customers. If you want to be proactive, you could also talk to people in your neighborhood at the beginning of the winter to see if they'll want you to shovel whenever it snows.
3. Clean Houses
Another option you might want to consider is cleaning houses. This is an excellent option for those who are detail-oriented and organized. You could clean individual rooms, garages, basements, sheds, entire homes, offices, or even clean up outdoor areas.
Most people are so busy that they struggle to stay on top of cleaning their own houses. However, if you approach people in your local areas about your services, you're likely to find a few clients. And some of them may hire you repeatedly for regular cleaning.
See How to Start a Cleaning Business in 10 Simple Steps to learn more about getting started.
4. Babysitting
Another excellent way for teenagers to make money is by babysitting. It's possibly the oldest and most common way for teens to make extra money.
You'll need to be responsible and enjoy working with children to work as a babysitter. Once you find a few clients and do an excellent job for them, you'll probably pick up some additional jobs through word-of-mouth. Parents always talk to other parents about their kids, and asking for babysitter recommendations is common.
See this detailed guide, How to Make Money Babysitting.
5. Dog Walking
Do you love spending time with animals? If so, walking dogs could be the best side hustle for you! This is a great way to make extra money while getting fresh air and spending time with furry friends.
Dog walking is another easy side hustle that caters to busy people. People may hire you because they don't have enough time to walk their dogs as often as they should. Others may hire you because of physical limitations. However, once you have a few regular clients, you can make money every week simply by walking a few dogs.
6. Pooper Scooper
While it's not the most glamorous way to make money, picking up dog poop is another option. Dog owners need to clean up their yards occasionally, but let's face it, it's not the most pleasant job. Nevertheless, many pet owners will happily pay teenagers to do the dirty work for them.
To get started, create some flyers and post them in areas where dog owners congregate (such as dog parks or pet stores). You could also go door to door and approach people you know are dog owners in your neighborhood.
Learn more about how to make money as a pooper scooper.
7. Pressure Washing
If you're looking for an outdoor side hustle, consider pressure washing sidewalks, decks, patios, and other areas. This is an excellent option for those who don't mind getting dirty (and wet).
This is an accessible business since all you need is a pressure washer. If you already have one that you can use, even better. But if not, you can get one for as little as $100.
Talk to people in your neighborhood to see if they need your services. For example, if you live where many people walk by, power wash your sidewalk, driveway, or another prominent spot. Then put up a small sign promoting your services with your name and a way to contact you.
8. Delivering Newspapers
Delivering newspapers might be a good option if you want a morning side hustle. This was once a trendy way for kids to earn money, but with the rise of the internet, it's not as common anymore.
However, some still prefer to read a physical newspaper over reading news online. If a local paper in your area delivers papers door-to-door, they may be hiring carriers.
To get started, look online or in the paper to find out if there are any open routes. Once you find one available, contact the newspaper and inquire about the position.
9. Washing Cars
Washing cars is another excellent option for those who enjoy being outside. This is also an easy job requiring no special skills or equipment. All you need is a bucket, some soap, and a sponge.
Many people are willing to pay to have their car washed because it's something they don't have time to do themselves. Others may not enjoy getting their hands dirty. However, you will find a few customers if you place flyers in busy areas or go door-to-door in your neighborhood.
10. Start a YouTube Channel
In recent years, YouTube has become a popular platform for making money. So if you enjoy making videos, starting a YouTube channel could be a great way to earn extra cash.
The great thing about YouTube is that you can make videos about anything. So whether you're into gaming, beauty, or anything else, there's a good chance you can find an audience for your videos.
To get started, create a channel and start uploading videos. You can monetize your channel with ads once you've built up a following. You'll get paid every time someone clicks on an ad in your videos. Depending on the success of your channel, you may also be able to find direct sponsorships with brands that are looking to reach your audience.
YouTube offers an excellent guide to getting started.
11. Social Media Influencer
If you're active on social media, you could start making money by becoming an influencer. This option is extremely popular with teens because it can be fun. But, of course, it's not easy to succeed since so many people compete for attention on platforms like Instagram and TikTok.
To be an influencer, you must have a large and responsive following on social media. Once you've built up a significant following, you can start working with brands looking to reach your audience.
You can work with brands in a few ways, such as promoting their products in your posts or stories, making sponsored posts, or even mentions. The amount of money you can make will depend on the size of your following and the type of contract you have with the brand.
12. Social Media Manager
If you have experience with different social media platforms, you could start making money by working as a social media manager.
You would create and post content for a brand or business. This could involve everything from creating ideas for posts to writing and publishing, scheduling the content, and even responding to comments and messages from other users.
To get started, reach out to small businesses in your area and see if they're looking for someone to manage their social media accounts. You can also look online for remote social media management jobs.
13. Start a Blog
Starting a blog could be your perfect side hustle if you love writing. You can blog about any topic that interests you, so plenty of options exist.
Plus, blogging is a great way to improve your writing skills. And if you eventually want to pursue a career in writing, having a blog can give you some great experience and samples of your work to show potential employers.
Getting started with blogging is easy and inexpensive. First, you'll need web hosting, but you can get that for just a few dollars per month. After that, you can set up a blog for free using WordPress. Then, once your blog gets some traffic (which may take months), you can start monetizing it in a few different ways, such as with ads and affiliate marketing.
14. Start a Podcast
Podcasting is similar to blogging in that you can discuss any topic that interests you. However, instead of writing articles, you'll be recording audio episodes. You can then post your episodes online and promote them through social media and other channels.
Podcasting is a great way to build an audience and connect with like-minded people. It can also be fun, especially if you enjoy talking and being creative. Plus, it's excellent for improving your communication skills, which will be helpful in just about any career you pursue.
To get started, you only need a microphone and some editing software. Once you've recorded and edited your first few episodes, you can promote your podcast online and on social media. You may also be able to find sponsors for your podcast, which can help you earn some extra cash.
15. Online Surveys
One of the simplest ways to make money online is by taking online surveys. This option is great for teens because it's easy to do and requires no experience or skills.
It's important to note that some survey sites require users to be 18 years old; however, there are a few good options for younger teens. Both Survey Junkie and Swagbucks are open to users who are 13 or older. Signing up for both will give you more opportunities.
The amount of money you can make from online surveys will depend on the company you're working with and the length of the study. However, most surveys pay only a few dollars at most. So, this probably isn't a good option if you want to earn a lot of money. Nevertheless, it's easy to make some extra cash in your spare time.
Final Thoughts on Easy Side Hustles for Teens
Many easy side hustles for teens can help make some extra money. So whether you're looking for a way to earn some spending money or save up for a big purchase, there's sure to be an option on this list that's perfect for you.
So, what are you waiting for? Get out there and start earning!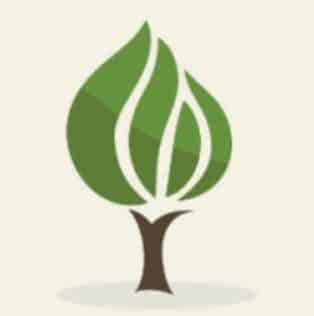 Mark is the founder of Financial Pilgrimage, a blog dedicated to helping young families pay down debt and live financially free. Mark has a Bachelor's degree in financial management and a Master's degree in economics and finance. He is a husband of one and father of two and calls St. Louis, MO, home. He also loves playing in old man baseball leagues, working out, and being anywhere near the water. Mark has been featured in Yahoo! Finance, NerdWallet, and the Plutus Awards Showcase.