Our most recent debt-free story takes a different approach than our typical interviews. Olaf, who writes at Mile High Finance Guy, joins us to share his debt-free story about traveling the world, dealing with unexpected job changes, and venturing out to start his own business.
Olaf brings his unique background and experience to the Mile High Finance Guy blog. He currently works as a financial advisor at a boutique firm and consulting for wineries. He started his blog to reach more people without the constraints of a traditional role. Olaf is a millennial passionate about personal finance and loves to bike, hike, and travel. 
Please continue reading to learn more about Olaf's financial journey to pay down debt and build a life that will allow him to work on his terms.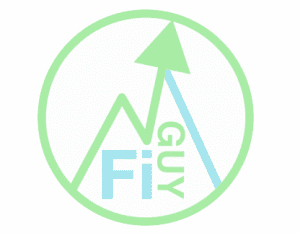 Preface
Every ending starts with a journey, a pilgrimage, a rite of passage, and financial independence is no different. But, as is any story, I would be remiss to discuss my debt-free life without first delving into how I arrived here.
As I enter my thirties, I can see how my decisions and those my parents made are inseparably intertwined. Without their guidance, I would not be who I am today. And while I owe many of my successes to determination, I wouldn't have been positioned to act as I did without their support.
So join me, Olaf, as I tell my tale of how I came to a financially free life.
The Beginnings of my Debt-Free Life
I grew up in the Mile High City, where I had an upbringing from a loving set of parents who were an accounting and engineering duo.
From a young age, savings was a value instilled into me. However, it would take much practice to master it.
When I was old enough to start earning money by doing chores and helping neighbors, my parents made it clear that it was my responsibility to buy what I wanted outside birthdays and holidays.
So, as any kid would do to have the next hip thing, I found ways to earn money. Often, I would spend the fall and winter raking leaves and shoveling sidewalks, and when I was old enough, I even worked retail.
However, while I was good at saving money in my youth, the discipline was temporary. Each time, I would empty my wallet once I had enough funds to purchase my desires.
It seems that both materialism and consumerism develop at a young age.
Fast forward to 2014
Come 2014, I graduated college, and the world was my oyster. My parents helped me through
college to graduate debt-free
, a privilege that I have grown more cognizant of each year.
By this time, I had a better relationship with money, but it was still far from the discipline I would later learn.
So, with ample savings to fund a brief sabbatical, I spent the following three months mountain biking across Colorado and Utah. It was a blast and the first taste I had of financial freedom, something I knew little of but that would become central to my worldview in the years to come.
Turning the Engine On
With a nearly depleted savings account, I needed a job, and as luck would have it, I fell into a gig working for a foreign winery.
Making just north of $60,000 a year, I would spend it all except funding my Roth IRA. What else are you supposed to do, save more money? Ludicrous, I know!
During this period, many of my friends took out car loans (even those with six-figure incomes) because they did not have the savings for a $30,000+ tool.
The myth that you should finance a new/used car for 7+ years is accepted as a fact in our society. And I most certainly felt the pressure.
But at this juncture, I chose to buy within my means. The idea of shelling out handfuls of cash for a depreciating tool was too much.
It was countless decisions like this when people around me chose to finance their lives despite having adequate incomes that continued to allow me to stay debt-free.
However, that didn't exempt me from frivolous spending that didn't add value to my life. No one is perfect, after all. But I did avoid financing an ever-inflating lifestyle like many of my peers.
(Notably, I recognize that not everyone is starting from the same place. So, don't feel shame in taking a loan out if needed. However, make sure you are buying within your means. Furthermore, if you have an emergency that requires going into debt, that doesn't make you a failure. Life happens. It is how we recover from things that define us.)
A Bumpy Road
As my pilgrimage continued and my income climbed to nearly $80,000, I underwent many transformative life events: I would start dating my spouse, travel the world, be diagnosed with medical issues requiring surgery, and restart my career.
During this change, I discovered
credit card
hacking and the FIRE movement, which fit together like peas in a pod.
The Pothole
After several years in the wine industry, my career had hit a dead end. Due to a highly competitive landscape, the owner and I debated the best options for the future. Finally, we decided that scaling back the business aligned better with his changing life goals, and like that, my full-time job began a countdown to a part-time one.
After much debate and my partner's support, I chose to restart my career and take a job that started at $44,000 a year. While this felt like a major setback, I still had part-time income from my (now) side hustle.
Fortunately, my FIRE journey introduced the concepts of frugality and saving into my life, so I could adapt quickly.
A Quick Ascent with Turbulence
Within the two years that followed, I saw my income shoot up to nearly $120,000 and underwent two unrelated surgeries that required substantial physical therapy.
Notably, I got engaged, which was and remains amazing.
However, as my income rose, I became stingy and saw my frugality morph into cheapness, and I began to question every dollar I didn't save.
When that happened, I lost sight of what FIRE was all about. But I didn't realize it immediately.
The Corporate Ladder Crashes
After receiving three promotions in just over two years, one would deduce my career was going well. But to a casual observer, things are never as they appear.
I was working as an advisor and helping people with their money daily, and while fulfilling, I realized that I longed to teach. However, such a job wasn't available, and management underwent a restructuring that led to a new set of goals with which I disagreed.
But I'm glad this came about, as it led me to question the future. I began to run the numbers and realized that while I couldn't retire now, I was financially free to chase the life I wanted.
Furthermore, my family and friends had begun to point out that I was taking money too seriously, to an extreme. Finally, I looked in the mirror and agreed.
So, I did what any illogical person would do and quit my job with nothing planned. And it was great.
Gliding Into Freedom
With no replacement job but savings and a
side hustle
in stow, I began to ponder and enjoy my newfound freedom.
A short time later, I realized that I could share financial knowledge through a blog, providing me with a broad audience and a creative outlet. Thus, Mile High Finance Guy was born.
Soon after, I was offered a part-time advisory job on my own time, which I accepted.
The Present 
Nowadays, I work two part-time jobs on my schedule, and I love that.
I have also loosed my grip on my savings and have focused more on living life. After all, what is the point of a financial pilgrimage if you cannot enjoy the riches you amass?
While I am certainly not perfect, I am learning to balance money and life while squarely living within my means.
I have long avoided debt, and not growing up with it has made me further agnostic as I have aged. However, not everyone is as fortunate.
My advice to others is that while learning to save can be challenging, it is essential to reclaiming your freedom. Whether you commit to paying off debt or retiring, both demand the same mentality of defeating some instant gratification for a better life.
Find the balance that works for you and have a plan so you don't give up.
Sticking to my plan entailed using Excel spreadsheets, Fidelity's planning tools, and Personal Capital. However, nowadays, I rarely use anything but Excel.
Closing Thoughts
Personal finance remains a numerical endeavor, but it is the emotional aspect I struggle with.
While I found a better balance in my newfound financial independence, life is ever-evolving, and I look forward to learning the lessons it holds.
If you want to learn more about my story, you can read more on 
my blog
. Thanks for reading, and have a great day!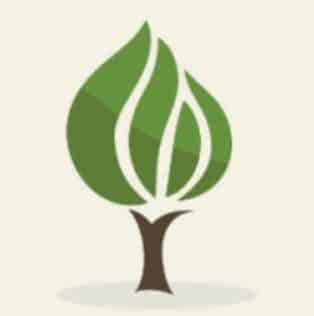 Mark is the founder of Financial Pilgrimage, a blog dedicated to helping young families pay down debt and live financially free. Mark has a Bachelor's degree in financial management and a Master's degree in economics and finance. He is a husband of one and father of two and calls St. Louis, MO, home. He also loves playing in old man baseball leagues, working out, and being anywhere near the water. Mark has been featured in Yahoo! Finance, NerdWallet, and the Plutus Awards Showcase.