Happy Financial Literacy Month! If you haven't realized already, financial literacy is something I have a lot of passion around. However, the core reason for starting this blog in the first place was to help others, especially young families, become financially literate.
Part of this drive to improve financial literacy comes from my personal experiences. I was clueless about personal finance even after graduating with a finance degree. After entering the workforce, I realized how clueless many others were about personal finance. The reality is that we live in a world where debt and overspending have become normalized. Normal has become spending your entire paycheck on an upgraded lifestyle.
It was eye-opening when I realized that money could buy more than a lovely house or a new car. Instead of things, money can buy flexibility, less stress, and more freedom. It can allow someone to walk away from a toxic job or relationship. Money can also allow us to give to causes that can change the world.
Get Off Your Computer and Into Your Community
Before starting this blog, I had no idea there was an entire community of personal finance bloggers. I'm excited to have become involved with this online community. It takes an army of bloggers to tell people that living a life drowning in debt doesn't have to be the norm.
My question to other personal finance bloggers is, how often do we get into our communities to help people? I'm talking about looking people in the eye and understanding their challenges regarding personal finance.
Typing a 2,000-word blog post is excellent, and we all hope that the words we typically use have an impact. But nothing will ever replace real-life interaction with others.
Lots of bloggers are great about this already. But, unfortunately, many of us are not. Myself included.
So how can we take this information offline and directly to the people in our communities?
If you've tried to converse with someone who isn't particularly interested in personal finance, then you know it can be challenging. Budgeting, investing, or tax strategy aren't the most exciting topics. If the information isn't interesting and relatable, the average person will quickly roll their eyes with boredom.
The Importance of Financial Literacy in Our Communities
I believe the key to making personal finance relatable is to show the impact on your everyday life. Financial stability can reduce stress, improve marriages, provide more flexibility in life, and allow you to give generously. Then you can instill the same values within your family.
Financial literacy can significantly improve almost all aspects of your life.
Below are four organizations you can support that will help you make a difference in your community today. These organizations have the framework and a proven model that directly helps promote financial literacy. Donating to an organization such as the Plutus Foundation can provide funding for people in their communities, making a difference. Whether you're able to give time or money, I hope everyone who reads this takes a step back to think about the impact we're making in our communities.
4 Ways to Support Financial Literacy Month

Plutus Foundation
The Plutus Foundation is a 501(c)3 nonprofit organization that provides grant money that helps create opportunities for the financial media to create, develop, and administer community-based programs that enhance financial literacy, education, and empowerment.
Many bloggers and podcasters are familiar with the Plutus Awards, which is an event that is the Oscars of the personal finance community. However, the underlying reason for even having the awards is to support the Plutus Foundation.
Every project supported by the Plutus Foundation has a set of beneficiaries, which changes depending on the project. For example, the first-ever grant was awarded to Eva Baker, who teaches money management to teenagers in Florida. The Plutus Foundation's efforts and your contributions benefit a diverse array of people of various ages. Still, the common thread is the need to understand critical financial skills.
Supporting the Plutus Foundation is a great way to help spread financial literacy in our communities. I hope you will consider a small donation that the Plutus Foundation can use to fund individual projects in our community. That said, not everyone has the financial means to donate to a group such as the Plutus Foundation.
Last year, I participated in the Plutus Foundation's Giving Tuesday marathon to raise $10,000 to support financial literacy. The link above provides 14 lessons learned from the event.

Junior Achievement
Many of us may remember participating in a Junior Achievement program in grade or high school. Junior Achievement aims to inspire and prepare young people to succeed in a global economy. While their mission is broader than financial literacy, teaching money is important for their curriculum.
I've seen first-hand how Junior Achievement's content excites children for years. Of course, some kids may be excited because they get a break from regular classroom activities. However, sometimes that's all it takes to plant a seed that will sprout somewhere down the road.
When I led Junior Achievement courses a few years ago, it was with second graders. The content was designed to focus on all aspects of a community, emphasizing financial literacy. Children had the opportunity to learn about being an entrepreneur, making a profit, paying taxes, etc. These are all important concepts that help promote financial literacy in our community.
You can visit Junior Achievement to learn more about how you can volunteer your time to get involved in an area near you.

Financial Peace University
Financial Peace University is an interactive 9-week course to help people master budgeting, pay off debt, build wealth, and give generously.
While Dave Ramsey can be a bit controversial, it's hard to argue with his track record of motivating people to get rid of debt. Millions of people have taken his program, and many have become debt-free. I don't support everything Dave teaches or stands for, but his course effectively promotes financial literacy.
Last year I had the opportunity to take Financial Peace University and then help co-lead a course. I've seen firsthand the impact this class can have on a family. We've seen families on the verge of financial collapse turn their lives around. Financial Peace University does a great job of taking complex financial guidance and breaking it down into simple, actionable steps.
Financial Peace University is part of Ramsey Solutions, a for-profit company. Therefore, I wouldn't suggest a direct donation. However, after leading a Financial Peace University course and seeing the life-changing impact it can have on others, you can consider leading a class of your own. Since the course is primarily self-taught through videos, you don't have to be an expert to lead a class.

Teach Children to Save
Teach Children to Save (TCTS), sponsored by the American Bankers Association (ABA) Foundation and celebrated annually during Financial Literacy Month, is an opportunity for bankers to demonstrate their commitment to the community by teaching young people the value of saving.
The purpose is to provide content to young students to encourage them to save money while promoting the basic concepts of financial literacy. Similar to Junior Achievement, this is accomplished through stories and interactive activities.
While volunteer opportunities for TCTS are for individuals in the banking industry, you can play a role in your child's school to encourage them to support this program. If your child's school doesn't teach personal finance, this is a great opportunity to expose young children to the basic concepts of saving and investing. I am excited to participate in TCTS later this month to help promote financial literacy.
Support During Financial Literacy Month
Many of us personal finance bloggers aim to help promote financial literacy. While blogging and podcasting are great ways to promote financial literacy, we should also consider getting out from behind the keyboard to interact directly with people in our communities.
We all have different causes to support with our time and money. Giving your time or money can be so powerful. I salute anyone who decides to give to a cause greater than yourself.
Consider volunteering for organizations out in the community and impacting financial literacy. The four examples above are just a few organizations making a difference. A quick google search will turn up several other options in your area. Together we can make a difference to ensure that everyone understands essential financial topics that can have a long-lasting impact on our lives.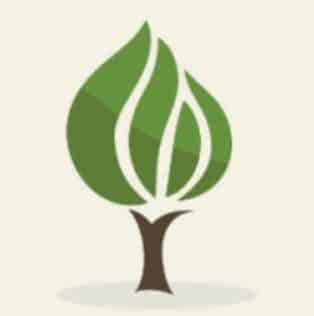 Mark is the founder of Financial Pilgrimage, a blog dedicated to helping young families pay down debt and live financially free. Mark has a Bachelor's degree in financial management and a Master's degree in economics and finance. He is a husband of one and father of two and calls St. Louis, MO, home. He also loves playing in old man baseball leagues, working out, and being anywhere near the water. Mark has been featured in Yahoo! Finance, NerdWallet, and the Plutus Awards Showcase.