With 2019 in the rearview mirror, I've been spending some time thinking about 2020 goals. The year 2019 was the year of firsts for us financially. It was the first year of enjoying life completely debt free, the first time maxing a 401(k), and the first time opening an IRA. It's always great to reflect on the prior year and think about goals for the year ahead.
This will be my sixth blog post on goals.
The below picture shows our super informal way of setting yearly goals. Many of these are joint with Mrs. FP. Others such as fitness and blogging goals are mostly mine. Either way, I'm pretty sure we set these goals in a restaurant over chips and salsa in January 2019, which of course is the best place to do it.
Follow Financial Pilgrimage on WordPress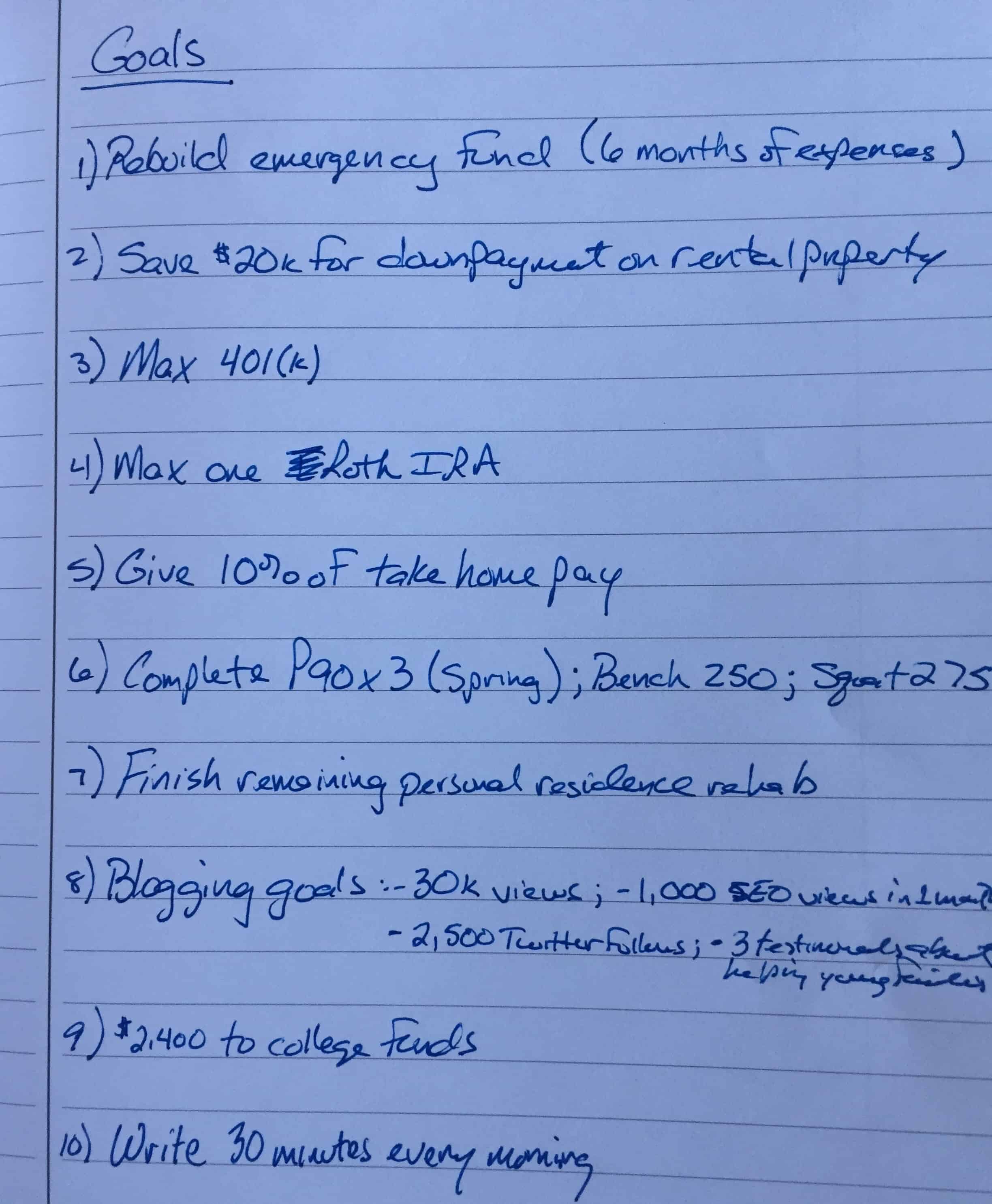 Review of Our Personal Goals for 2019: Year-End Update
1) Rebuild Emergency Fund to 6 Months of Expenses
Status: Complete
After remodeling our kitchen at the end of 2018 and burning through much of our emergency fund, our main goal was to rebuild the emergency fund back to about six months of expenses. While remodeling our kitchen was not an emergency expense, we ended up spending more than expected and opted to use the emergency fund instead of going back into debt.
For us, six months of expenses to replenish the emergency fund is about $20,000.
We certainly spend more than $20,000 over a six month period now, or about $3,300 per month. However, if we were in a situation without income for an extended period of time we could comfortably scale back and live on $3,300 per month.
We hit our goal of a $20,000 emergency fund mid-way through 2019. We continued to hang around this number as we had unexpected expenses with our flooded basement. About halfway through the year, we had spent about $15,000 to waterproof and remove mold from our basement.
The plan is to keep $20,000 in a money market account going forward, and then invest in stocks or bonds with any money above and beyond.
2) Save $20,000 for Down Payment on Rental Property
Status: Not Met
With our unexpected flooded basement expenses and other investing and giving goals, there just wasn't enough left over to meet this goal.
In general, we've been rethinking this goal. With real estate markets at all time highs I'm not sure this is the best time to buy a first property. In 2020 we will focus more on a general savings goal that provides a variety of options including a cash cushion, money if we decide to move at some point, or maybe a real estate investment if the market becomes more favorable. I'm still intrigued by the idea of real estate investing, though with an already very full schedule I'm wondering if that will be the best thing for our family.
3) Max 401(k) Contributions of $19,000
Status: Complete
Ever since starting at my current organization nearly 13 years ago, I've always invested at least up to our company match. However, 2019 was the first year that we were able to max out 401(k) contributions of $19,000 through my employer. My organization also matches 7 percent so total contributions will be between $25,000 and $30,000.
2019 was a great year for the stock market. My 401(k) increased by more then 20 percent. Our investment returns this year made more than Mrs. FP's salary when she left her teaching job in 2018. It's amazing to see the compounding effect after years of investing and not seeing much progress. Therefore, even though we've become a single income family, we've continued to see compounding increases to our net worth.
4) Max at Least One IRA of $6,000
Status: Complete
With our unexpected basement flooding expense, I wasn't sure if we would be able to meet this goal. It turns out we had just enough to max out one individual retirement account (IRA) without dipping into our emergency fund.
At the beginning of the year, we were weighing the options of investing in traditional or Roth IRA. Maxing out a traditional IRA would provide immediate tax benefits for the current year. However, the tax benefits are only available for individuals up to a certain income threshold. After doing some additional research, I found that the income threshold would be different depending on if opening a spousal IRA.
After further researching the Spousal IRA, which is an option when one spouse is not generating income, I started to realize it would be the best option for our family. Not only would it provide us with immediate tax benefits, it also allows Mrs. FP to continue building retirement savings in her name until she goes back to teaching. We created an IRA through Vanguard (it was really simple) and then deposited $6,000. The money is invested in Vanguard's total stock market fund (VTSAX).
5) Give Away 10 Percent of Take Home Pay
Status: Complete
Giving is an important part of our financial journey. In fact, it's probably my favorite part. Every month nearly 8 percent of our take home pay is automatically deducted and given away to causes that are important to us. This leaves us with another 2 percent to give away on an ad hoc basis throughout the year.
This feels like the right balance between automatic donations and ad hoc giving. Sometimes it can be challenging to feel the benefit of giving when the money is automatically withdrawn from an account every month. We usually give several small donations throughout the year to random causes and then find an additional cause where we give a larger amount.
Giving is tough to write about without coming across the wrong way. I've talked about how I wish more personal finance bloggers gave away more money (and time), only to have many come out of the woodwork to provide examples of their generosity (which is awesome). Regardless, for anyone who calls themselves an influencer in the personal finance space, I can't think of a better way to influence than by encouraging giving to important causes.
6) Workout Goals: Complete P90x3, Bench Press 250, and Squat 275
Status: Partially Complete
Health and Fitness is an important part of our pilgrimage. Early in 2019, we successfully completed P90x3, which is a home workout program through Beach Body. It's my favorite home workout course as it's a good mix of weight training, cardio, and stretching.
We've completed P90x3 for the last five years. It serves as a reboot during the cold and dark months when it's much easier to workout on a daily basis. In May 2019 we also completed a Tough Mudder 5K which was a cool experience that we'll probably do again in 2020.
My workout routine becomes less regular during spring and summer. This past summer I played on three baseball teams (one full-time; two part-time) so that keeps me quite active during the summer months. Once baseball season ends, I spend the September through December time frame lifting heavy weights, usually twice per week with one day of stretching mixed in.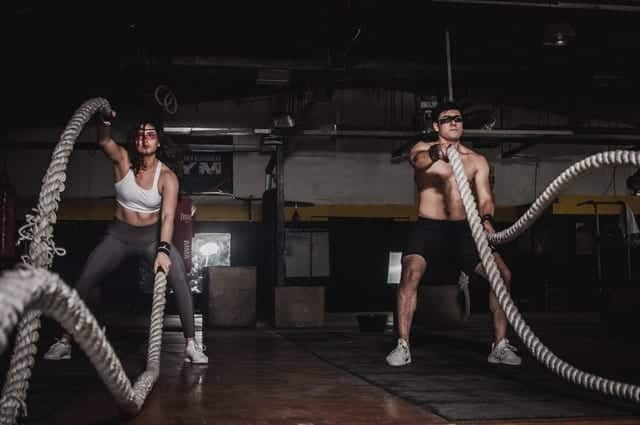 It turns out that my weight lifting goals were a little aggressive for this old man. I was dinged up after baseball season with minor injuries to my shoulder and back, so that resulted in a slower start to weight training in September. My weight training routine last year included:
Day 1:
Squats x5
Bench Press x5
Bent Over Row x5
Day 2:
Squats x5
Overhead Press x5
Deadlift x5
I never tried a single rep max, but ended up being able to bench press 180 pounds with reps of five and squat 215 pounds with reps of five. This was quite a way off from my goals and where I was at a year prior. I guess I need to accept that I'm getting old and gains aren't going to come as easy as in my 20s.
7) Finish Remaining Personal Residence Rehab
Status: Partially Complete
The one downside of having a nice new kitchen is the parts of the house that haven't been updated stick out like a sore thumb. The house we live in now needed to be completely remodeled when we moved in 10 years ago. We've slowly made updates over the years, and the hope was to make any minor updates before the end of the year. Well, then the basement flood happened.
The basement remodel is taking quite a bit longer than expected. I painted the ceiling and brick fireplace last month and have someone coming by this week (end of January 2020) to install drywall. We've had a few contractors come out to give us flooring bids as that will be the next steps once drywall is up and painted. We're still debating if we want to install the flooring ourselves or pay someone.
As for our upstairs, only minor updates are needed such as new door knobs, minor repairs to our master bathroom, and a new front door. Hopefully we'll be able to knock these projects out once the basement is done!
8) Blogging Goals: 30,000 Views, 1,000 Monthly SEO Views, and 2,500 Twitter followers
Status: Complete
In case there was any confusion, that goal was 30,000 views for an entire year, not per month. This blog is very much a hobby for me right now and like most things in life, you get out of something what you put into it. With that being said, it's been exciting to see my views grow exponentially. After only having 12,000 views in all of 2018, we had 41,000 in 2019. I don't spend any money on paid traffic so any views are mostly through organic search and social media.
Search engine optimization (SEO) traffic (aka organic traffic) continues to steadily increase.
During 2018, there were about 900 total visitors to my site from SEO. During 2019, there were 11,000 views from SEO.
When I set these goals in early January 2019, my highest SEO month to that point was 150 so getting to 1,000 monthly SEO views seemed unreachable. My highest month this year ended up being 2,100 SEO views in October and I'm hoping to continue building on this progress in 2020.
As for other activities, I recently hit 3,000 followers on Twitter as that is my main social media channel. I do have Facebook and Instagram accounts but rarely use them. I've also started using Pinterest again, though I admit that I'm terrible with that platform so we'll see if things ever take off.
9) Save $2,400 in College Funds
Status: Complete
Every month we put $100 for each of our two kids in a 529 account. I know that at this pace we'll have nowhere near the amount needed to fully pay for college through their 529. At the same time, I'm not sure I want to fully pay for my kids' college. For one, who knows what college will look like in another 15 years and 529 plans have limitations. Also, I want my kids to have some skin in the game and think about how to pay for their own tuition, either through scholarships, work, internships, or (gulp) loans.
Realistically, as long as my kids are somewhat responsible and work hard in college we'll do our best to help them get through without loans. I'm really hoping that the financial lessons we're trying to teach them will stick.
10) Write 30 Minutes Every Morning
Status: Not Met
This was the simplest yet hardest goal on the list. I'm really trying to be a morning person here but it's just not my thing. If I'm being honest, most mornings when the alarm clock goes off I'm hitting snooze once or twice then casually browsing my phone before heading to the shower. This won't be a goal for next year as it ended up turning into more of a bad habit than a good one.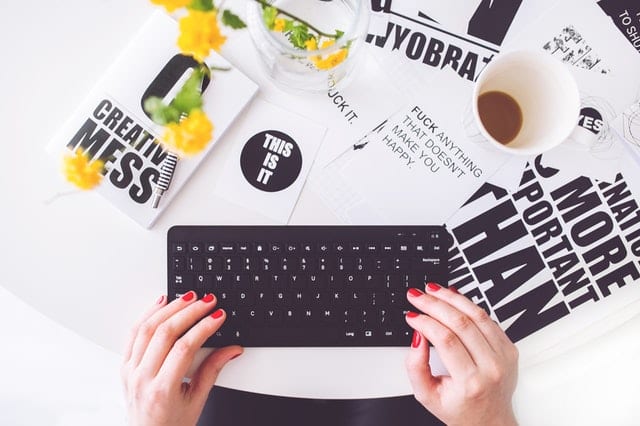 Year-end Goal Updates from Other Bloggers
If you enjoy reading these types of posts, be sure to check out the updates below many of which have St. Louis connections!
Wendy from Wonderlustwendy.com spent much of the year traveling the globe, while hanging out in her native St. Louis for a few months. I love her overall theme of being uncomfortable as that is where personal growth occurs. Check out her recap!

Gwen from Fierymillennials.com had many big changes in her life including moving across the country from DC to St. Louis, which came with a new job. Check out her recap!

DJ from Ragstonicerrags.com takes a trip down memory lane and recaps the previous decade, which was filled with a few job changes and other interesting life events. DJ also lives in the St. Louis area! Check out his recap!

Josh from Joshovermyer.com took a year off from setting goals in 2019, but expands on his 2018 goals and sets a high benchmark for what's ahead in 2020. Check out his recap!

Michelle from Frugalityandfreedom.com shares a list of 2019 recaps from several Australian bloggers. Don't be afraid to take a trip down this recap rabbit hole! Check out her recap!

Matt from Spillsspot.com talks about his 2019 travel adventures and what's ahead for 2020. I'm rooting Matt on in his quest to see all 30 MLB stadiums (I've visited right around 14 as well). I'm also excited to see that Matt is attending the Financial Freedom Summit in St. Louis (we'll have to meet up, though unfortunately the Cardinals are out of town that weekend). Check out his recap!

Bethany from herandhisfi.com have had a crazy year as well with a couple job changes and a move to a new city. Bethany is freelancing full-time with graphic and web design. She was the one who redesigned this very site and did an awesome job so you should hire her if you need design help. Check out her recap!
2020 Goals
Here's a quick snapshot of our 2020 goals! I'm breaking things down a bit differently and grouping goals by categories.
Financial Goals
Max out 401(k), Spousal IRA, and HSA (first year my work is offering an HSA!)
Save $2,400 for the kids' college fund
Give away 10% of take home pay
Save $100,000 in brokerage account by year-end 2021 (currently have $25,000 with $20,000 being the emergency fund; this one will be a stretch with all of the other financial goals)
Health and Fitness Goals
Complete P90x3 without missing a workout. Currently 40+ days in of the 90 day program
Check cholesterol and try to get down from high range (this will be tough since much is hereditary)
Complete Tough Mudder 5K (or full version if others in our group will do it with me)
Blog Goals
Continue to seek opportunities to help people outside of the blog to improve their financial lives and to promote financial literacy.
100,000 annual page views; at least one month with 10,000 sessions.
Triple SEO traffic from 11,000 in 2019 to 33,000 in 2020
Double Twitter followers organically from 3,000 to 6,000
Leadership Goals
Co-lead community group at church and grow stronger in my faith
Win baseball championship for the summer team I manage
Continue to focus on putting my family first and be more present with my wife and kids
Take on challenging leadership opportunities at work
Mental Health Goals
Meditate five times per week
Read at least one book per month
Limit social media to less than 90 minutes per day (this still seems way too high)
Get away from desk at least three days per week during lunch at work (go for walk, workout, meet with others)
Home Remodeling Goals
Complete basement remodel by end of May
Replace upstairs door knobs, front door, paint living room, and complete minor bathroom repairs
Thanks for reading! How was your 2019? I'd love to hear how you're doing below in the comments.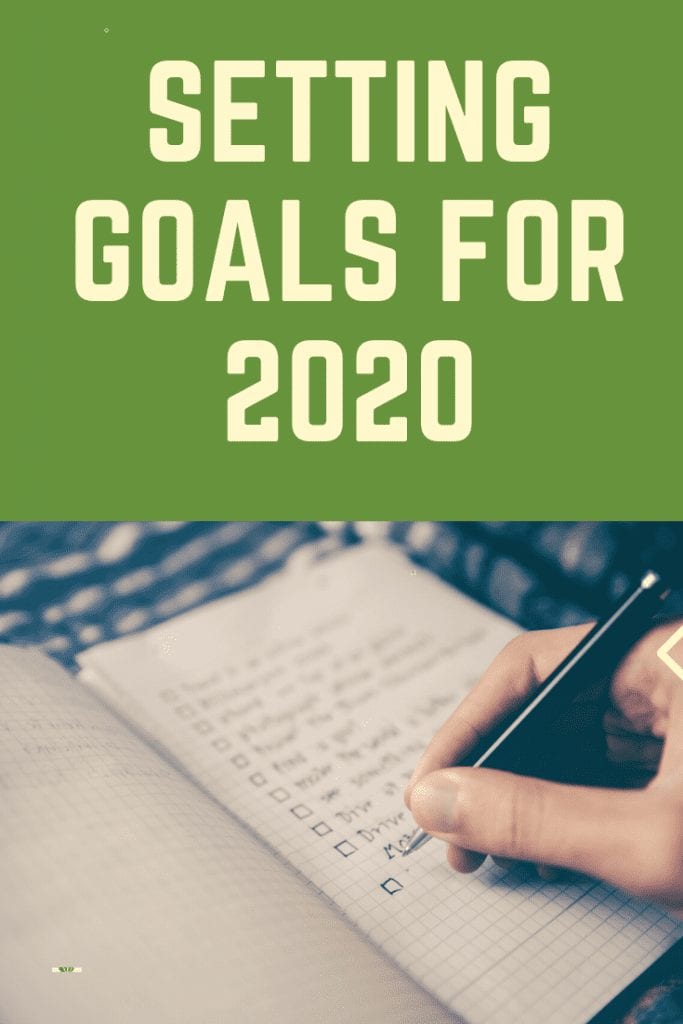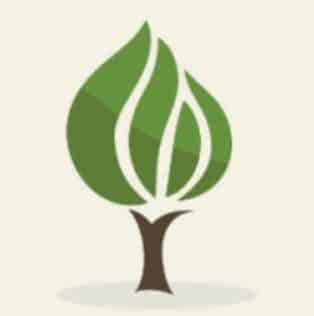 Mark is the founder of Financial Pilgrimage, a blog dedicated to helping young families pay down debt and live financially free. Mark has a Bachelor's degree in financial management and a Master's degree in economics and finance. He is a husband of one and father of two and calls St. Louis, MO, home. He also loves playing in old man baseball leagues, working out, and being anywhere near the water. Mark has been featured in Yahoo! Finance, NerdWallet, and the Plutus Awards Showcase.