Well, 2020 has certainly been quite the year so far. Our year started off about as normal as could be. In February, we flew across the country to a wedding in Last Vegas followed by a reception here in St. Louis a few weeks later. At the time, the Coronavirus was nothing more than a faraway whisper. There were a spattering of masks within the airport but nothing out of the ordinary.
Who would have guessed at the time that only a month later the entire country would go on lockdown? Professional sports cancelled, schooling moved to home, businesses closed, and many of us transformed our homes into our offices. 
Four months later we sit here still trying to figure out how long this virus will be around and when we can potentially return to normal, or whatever will become the new normal. Then, in the midst of this pandemic we have seen social issues flare up again with the unjust killings of several unarmed Black men and women. 
For me, 2020 has been a roller coaster of emotions. I often get sucked into social media and the 24 hour news cycles trying to make sense of the virus and learn more about what to do about the racial injustice in our country. I often go from scared, to disappointed, to hopeful, to angry, and so on. 
The year 2020 has shown me how broken yet also effective our media is in today's world. It's broken because people now have the choice on what news to consume and will follow sources that align with their predefined beliefs. You can scroll through social media and see confirmed sources have vastly different options on the state of the pandemic. Some feel like it's largely a hoax while others believe that the end of the world is coming. Most people believe the true answer lies somewhere in the middle.
On the other hand, the media has been effective in exposing the ongoing racial injustice and mistreatment of African Americans by the police. I am one that believes that most police officers are good people that do what's right most of the time, but am also troubled by the lack of accountability from the bad apples who take advantage of their power and status as a cop. I also believe that some type of police reform is needed, but that's a topic for another day.
This is all happening while many of us are locked in our homes, spending more time than ever with our phones and less time than ever with other people. Mental health and domestic violence are reaching epidemic levels. Instead of talking to others, we now pour out our emotions over social media, which isn't usually the best approach either. 
Hopefully 2020 takes a turn for the better because we all could use a break.
Updates from Our Family
As you may already know, we are a family of four. We have a 6-year-old boy and 2-year-old girl. Within our own home things have been going about as well as they can be. We are all healthy, my job remains stable, and despite the chaos on the outside we have appreciated the slowdown within our household. 
Last night my wife and I were talking about how crazy things would be if she was still working as a school teacher. Assuming we end up doing virtual learning, she would have to focus on teaching her students virtually while the both of us try to figure out how to teach our first grader and keep our 2-year-old entertained. I feel terrible for all of the households that have two working parents or are a single family household. The amount of stress from this whole situation can be overwhelming.
There have been so many times throughout the last few months that I've expressed gratitude for our current situation. The good financial decisions we started making in 2011 set our family up with options and flexibility. 
Instead of having to deal with stress, our family has had the chance to slow down. There's been less running to activities every night and more playing in the backyard. I've had the opportunity to see my kids more during the day while working from home. It's making me realize how much I missed out on with my oldest when he was a toddler. They grow and change so much at that age.
So, while I know that a lot of people are struggling, it feels like we've been unintentionally preparing for this type of situation for years. Once things return to normal, hopefully we aren't tempted to rush back to a busy and crazy lifestyle.
Anyway, below is a recap of our goals so far in 2020. I hadn't looked at these since January and was pleasantly surprised on how many are still on track. I was expecting a dumpster fire, to be honest.
2020 Mid-Year Goal Update
Financial Goals
Max out 401(k), Spousal IRA, and HSA (first year my work is offering an HSA!) – On Track
Save $2,400 for the kids' college fund – On Track
Give away 10% of take home pay – On Track
Save $100,000 in brokerage account by year-end 2021 (currently have $25,000 with $20,000 being the emergency fund; this one will be a stretch with all of the other financial goals) – At Risk
All of these goals are on track with the exception of the last one. That is partially because I also opened up a Roth IRA in addition to my 401(k), spousal IRA, and HSA. I don't intend on retiring any time soon so putting money in tax advantages accounts is our top priority.
The big question is what do we end up doing with money in our brokerage account? Should we invest it in index funds or REITs? Buy a rental property? Purchase a bigger personal residence at some point? Not sure what the exact plan is but it's nice to have options.
Health and Fitness Goals
Complete P90x3 without missing a workout. – On Track
Check cholesterol and try to get down from high range (this will be tough since much is hereditary) – At Risk
Complete Tough Mudder 5K (or full version if others in our group will do it with me) – Cancelled
One huge benefit of working from home has been being able to workout on my lunch break. If you're not familiar with P90x3, it's a home fitness program where all the workouts are 30 minutes long. It's a good mix of weights, cardio, and stretching. 
Up until this week my wife and I have worked out at least 6 days a week since January. We took this last week off completely to rest up a bit but plan to jump right back into it this week.  The benefits of working out regularly have been tremendous.
As for the other goals, the Tough Mudder was cancelled this year with the pandemic. I also haven't been able to get screened yet for my cholesterol levels. Overall, my diet hasn't been the best so it wouldn't be surprising if my numbers are up. 
Blog Goals
Continue to seek opportunities to help people outside of the blog to improve their financial lives and to promote financial literacy. – On Track
100,000 annual page views; at least one month with 10,000 sessions.– On Track
Triple SEO traffic from 11,000 in 2019 to 33,000 in 2020 – On Track
Double Twitter followers organically from 3,000 to 6,000 – As Risk
I've found myself spending less time on the blog these days. Last year I was posting almost every week. This year it's more like twice per month. I also haven't been doing much outreach to build backlinks and post on other blogs. 
At the same time, I've continued to see steady growth in the blog. My search engine traffic continues to go up. For example, my monthly SEO traffic was the following for the past 3 July's:
51 views: July 2018
555 views: July 2019
3,818 views: July 2020
Keep in mind this is only views through search engines. Overall, we should be close to hitting 100,000 views for the year.
So even though I haven't put much effort and hardly any money into growing my blog, just posting decent content on a regular basis and longevity leads to more views via search engines. Hopefully this steady growth continues!
I don't monetize my blog in any way but maybe someday I'll try to make a few dollars to at least pay the bills of this blog. 
I probably won't hit the twitter goal, but not too worried about that one.
Leadership Goals
Co-lead community group at church and grow stronger in my faith – Complete
Win baseball championship for the summer team I manage – At Risk
Continue to focus on putting my family first and be more present with my wife and kids – On Track (Mostly)
Take on challenging leadership opportunities at work – On Track
Leadership goals is such a corny name for this category but I'll leave it as-is for now. What this really is designed to ensure is that I'm getting involved in activities that stretch me outside of my comfort zone.
I'm in a management position at work, which constantly presents challenges in this space. It's hard to believe that I've been in a management role for six and a half years now. At times I've loved it and other times not so much. Thankfully, I have a great team right now and generally really enjoy the work. It's a good spot to be in right now.
In the spring, I had the opportunity to co-lead a small group at my church. This was really challenging for me. I am very much on the learning curve with my faith after being away from the church for a long time, so leading a group was uncomfortable at times. However, like most things, growth happens in spaces where we are uncomfortable so it was a positive experience overall.
Being at home so much has provided the opportunity to be more present with my family. I'm not perfect at this by any means, but it's been great to be home more and not miss moments with my kids, as mentioned earlier.
Mental Health Goals
Meditate five times per week – On Track
Read at least one book per month – At Risk
Limit social media to less than 90 minutes per day (this still seems way too high) – At Risk
Get away from desk at least three days per week during lunch at work (go for walk, workout, meet with others) – On Track
At the beginning of the year I started tracking my screen time, though I haven't looked at it until this post. I hate to admit that I still spend an embarrassing amount of time on social media, well over the 90 minutes per day between Twitter, Facebook, SnapChat, and Instagram. It's crazy how often I pick up my phone and just scroll. This has been especially unhealthy in the mess that is 2020. The news is exhausting and frustrating. I guess there is still time to make changes this year, but I'll admit that I'm not overly motivated to do so.
As for the other categories, I'm doing pretty well. I switched back to using Headspace after using a different app for a couple years. I'm usually pretty good about meditating during the week, but not so much on weekends. If I start my workday without taking 10 minutes or so to meditate, my head feels jumbled all day long. Meditation really has been life changing in managing stress, keeping my mind quiet, and keeping an even keel.
I've read about a half dozen books so far this year, but need to step it up to hit my monthly goal. In addition to reading books, my wife and I started a reading plan to read the Bible in a year. We are currently on day 78 and going strong. That's got to could for at least a couple books, right? A few other books I've read this year include The Cash Machine, Under Our Skin, and the Subtle Art of Not Giving a F&*#.
As for getting away from my desk during lunch, this has been made way easier while working from home since I've made it a priority. Otherwise I would literally sit at my desk every day for 8-10 hours straight.
Home Remodeling Goals
Complete basement remodel by end of May – Complete
Replace upstairs door knobs, front door, paint living room, and complete minor bathroom repairs – At Risk
I can't tell you how lucky we are to have our basement finished. We literally put flooring in during Mid-March, the week before I started working from home full time. Our house isn't that big, about 1,500 square feet, so trying to work upstairs with two young children running around would be challenging to say the least. Below are a few before and after pictures of our basement. It has come a long way in the past year.
Our upstairs repairs are on hold for now. I really want to update the doors and baseboards to match the basement but am unsure if I want to do the work myself or hire it out. We've put it on hold for the summer and will reassess after Labor Day.
Past Goal Recap Posts and Goals from Other Bloggers
I typically provide updates on our family's goals two or three times per year. Below are links to previous posts.
Also, if you like reading about the personal and financial goals, check out the below recaps from others in the personal finance community.
FIRE With Family – 2020: Changes to Our FIRE Priorities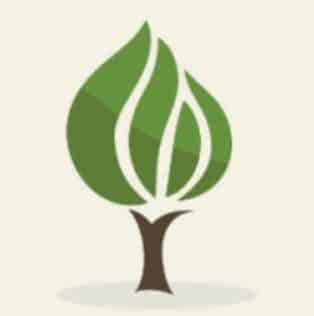 Mark is the founder of Financial Pilgrimage, a blog dedicated to helping young families pay down debt and live financially free. Mark has a Bachelor's degree in financial management and a Master's degree in economics and finance. He is a husband of one and father of two and calls St. Louis, MO, home. He also loves playing in old man baseball leagues, working out, and being anywhere near the water. Mark has been featured in Yahoo! Finance, NerdWallet, and the Plutus Awards Showcase.