This week we are excited to feature a relatively new voice in the personal finance blogging community, Grokking Money. This is the third story we are featuring in our Young Debt-Free Families interview series. The purpose of this series is to share stories from young debt-free families in an effort to inspire others to pay down debt and eventually become financially free.
The purpose of Grokking Money's blog is to help inspire people to build better money habits. His money philosophy is outstanding. Grokking Money is absolutely one of my favorite new bloggers in the personal finance space. He's engaging, thoughtful, and has really made me challenge my thinking in a variety of different areas. If you happen to be on Twitter and not following Grokking Money, you are missing out. Check out the last question below for his Twitter handle.
Grokking Money is a software engineer by day and family man and personal finance enthusiast by night. I was curious about how he arrived at the name Grokking Money. He attributed the name partially to a book that inspired him titled, Grokking Algorithms by Aditya Bhargava. The book changed the way he looked at the subject of algorithms. When it came time to write about money, he wanted to share personal finance in a way that lends itself to be naturally understood by his readers.
Grokking Money and his young family started taking personal finance more seriously only 14 short months ago. Like many, he stumbled upon Dave Ramsey, which is often the gateway into living a better financial life free from debt. Given their income level, they have been able to quickly make financial changes to aggressively pay down debt.
I hope you enjoy this story from Grokking Money as much as I did.
Follow Financial Pilgrimage on WordPress.com
Young Debt-Free Families Interview Featuring Grokking Money
1. Start by telling us about yourself. Please include any details you feel comfortable sharing about your family, job situation, income level, and amount of debt paid.
I am a millennial dad, husband, and engineer who has recently developed a lot of interest towards personal finance. My wife and I both work in tech and we are the proud parents of our 20-month-old son. Our household income last year was a little over $200,000. Prior to this we have averaged at $150,000 with a single income. Last year we managed to pay off about $25,000 in a very short period of time. Our total debt was about $132,000 which included one rental property and two car loans. We managed to completely become debt free in roughly about 30 months.
2. What inspired you to payoff your debt? Did you have a specific moment where you decided to make it a goal to payoff your debt?
Sometime during January of 2018 I was going through my credit card statement and noticed a very odd transaction, which had been recurring for the past 14 months. I was completely oblivious to that and it made me really mad at myself. I simply couldn't believe I was so careless with money. This really opened my eyes and I started educating myself about personal finance. We got serious about becoming debt free. Our inspiration was Dave Ramsey and we owe our success to him. Although we haven't followed the Baby Steps religiously, we were gazelle intense throughout the whole process. This helped us become debt free really quickly.
3. How did you stay disciplined throughout the process to pay down your debt?
The biggest reason why we became debt free was we got intentional about building wealth and we figured you can't become wealthy by borrowing money or carrying debt. So we decided to pay off all of our debt. I carried around eight credit cards and decided to close seven of them. I don't even use the remaining credit card unless I have money budgeted to pay for it right away. 
Another thing that helped us stay disciplined was budgeting. We cut down on our unplanned purchases, downgraded some services and eating out. I cut down all subscriptions like music apps, cut down my internet plan from $100 to $62 per month and packed lunch every single day. We had started to hate debt. I think you need to have this level of intensity to get out of debt. 
One of the biggest habit changes was switching to using a debit card for all transactions. I started it first and my wife followed suit. I am used to it now and I automatically reach for it when I want to pay for anything. Using a debit card changes your spending habits a lot. 
We also moved from individual accounts to a joint account. This also helped us simplify our finances. Combining our finances was a big deal for us too.
4. Were there any apps, tools, or websites that were especially helpful in paying down debt?
I used Personal Capital for net worth tracking and the Every Dollar app for budgeting. These are very easy to use and helps you track where your money is going. During this process I religiously listened to several podcasts like Dave Ramsey, Dough Roller Podcast, The Money Guy Show, Optimal Finance Daily, Afford Anything, Marriage Kids & Money Podcast, and Radical Personal Finance to stay motivated. They gave me a solid understanding of not just personal finance but also investing, budgeting, and building wealth. I am very thankful to each one of them. 
5. What advice would you provide to other young families who are overcome by the stresses of debt?
We are blessed to have a wonderful income so we made full use of it to pay off all our debt. You can't build wealth by being in debt. So use every single dollar at your disposal very wisely. Budgeting is another important aspect of becoming debt free. If you are married, bring your spouse on board with your plan. Work as a team. You can't win money by acting against each other. If you are short on income, I would highly encourage you to focus on side hustles or picking up extra jobs. The more money you have, the sooner you'll get out of debt and build wealth. Stay focused and track every dollar.
6. What was the most challenging part in your journey to become debt-free?
For us it was to answer the question – should we pay off debt or invest? Since our income was relatively decent, we had to decide what we wanted. I am so glad we chose debt freedom. The feeling of not owing a single penny to anyone is priceless. I will not trade it for anything in my life. The amount of peace you get with this is amazing. I am able to sleep well at night. The stress level has gone down so much in our lives. Once we got our answer to this question, we have never looked back. 
7. How has becoming debt-free changed your family's life? How do you expect it will impact your family's life going forward?
Our spending habits have changed dramatically. I have started noticing how much I spend on every item. Earlier, $20 here or $30 there were simply one card swipe and I was so ignorant. I never looked at line items on my credit card statement. I used to wonder how are people able to build wealth and why am I struggling so much in spite of making a decent amount of money? We got the answer during this debt free journey. The secret is to be intentional and knowing where your money is going. I basically shifted the way we spend our money. 
Spending = Income – Savings 
Earlier ,savings was something which was an afterthought. I took the advice to pay ourselves first very seriously. So we only spend what's left after saving. This has made us stay away from credit cards and use a debit card for all transactions. As a family, we seemed to have figured out the secret of how we run our finances. It's as if someone taught us how to fish, while we were looking for fish. We are grateful to everyone who has helped us in this process. We will be forever indebted to you people.
8. What are future plans for your family after becoming debt free?
Our next goal is to save a 20% down payment for the purchase of a home for our primary residence. We have begun saving for it and are making very good progress on it. We have built enough muscle memory now to handle our money very well and use the lessons learned to tackle our goals.
9. Are you pursuing (or have you reached) financial independence?
I am not on a strict pursuit of financial independence but I intend on paying off our house as soon as possible to stay debt free. That itself allows me to pursue my dreams. For now, I am still not clear on what I would like to do, if I were to wake up with enough money saved up to not work my day job. But we are surely aiming at increasing our savings rate from a measly 10% to 20-30% and will continue to increase it gradually.
10. Is there anything that you haven't yet covered that you'd like to share?
In the beginning of your career, focus on building a solid foundation and optimize for skills and experience over pay. Try to gain mastery in your field and aim for being the top 20% of the professionals in the marketplace. All of this has a similar effect as compound interest on your investments. 
Find an area of work which has maximum overlap between your passion and something that has a demand in the marketplace. In my case, I work as a software engineer and I invest quite a bit on courses and books to enhance my skills. The ROI on these small investments is huge. I encourage others to do the same as well. A high income can help you achieve financial independence status really fast. Of course, this assumes you'd save more money too.
Read about personal finance and learn how to handle money. Learn good money habits early on in your life so you are able to make the best utilization of the money you'll earn.
11. Where can we learn more about your story?
I write on personal finance, career, and life in general at grokkingmoney.com. My twitter handle is @grokkingmoney. I love the PF community and have learned a lot from everyone here.
Thanks again to Grokking Money for being willing to share his family's story. If you have questions, please leave them below in the comments. Thanks for reading!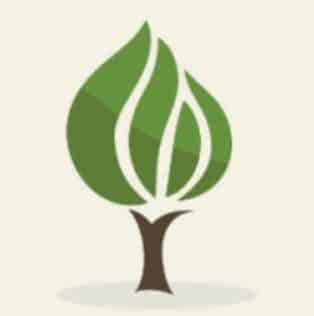 Mark is the founder of Financial Pilgrimage, a blog dedicated to helping young families pay down debt and live financially free. Mark has a Bachelor's degree in financial management and a Master's degree in economics and finance. He is a husband of one and father of two and calls St. Louis, MO, home. He also loves playing in old man baseball leagues, working out, and being anywhere near the water. Mark has been featured in Yahoo! Finance, NerdWallet, and the Plutus Awards Showcase.