This week we are excited to share another story from a Young Debt-Free Family. Kevin runs the personal finance website Just Start Investing, where he focuses on making investing easy.
Just Start Investing has been featured on US News & World Report and Chime Bank, among other major publications for his easy-to-follow writing. Check out Just Start Investing to learn the simple strategies to start investing today, as well as ways to optimize your credit cards, banking and budget.
It's always inspiring when I read stories of young families who are building a strong foundation for their financial future. As you'll read below, the approach Kevin and his wife take is not overly complex. The roadmap starts with paying down debt, building an emergency fund, and then investing aggressively. His investment of choice is index funds.
Not all of us have time on our side. There's a lot I'd do differently if I had the opportunity to start over at a younger age. I wish we could share these interviews from our younger participants and use them to encourage every high school and college student to take their finances seriously. To the theme of Kevin's site, they need to just start investing as soon as possible. Even a few dollars invested while young will compound into much bigger dollars down the road.
Anyway, I don't want to give up too much of Kevin's story. Please continue to read on to learn more about Just Start Investing.
Index Investing While Paying Down Debt with Kevin from Just Start Investing
1) Start by telling us about yourself. Please include any details you feel comfortable sharing about your family, job situation, income level, and amount of debt paid.
Hey there! Thanks for having me. I would describe myself as I would describe my investing strategy – pretty average and laid back. Well, at least, I think I'm laid back.
To elaborate, my investing strategy is all about index investing and building simple, lazy portfolios. Hence, me being okay with being "pretty average".
On a personal level, come to think of it, my life is pretty above average. I have an amazing wife and great friends and family. And my wife and I both have full time jobs that we enjoy.
We also have no kids right now, but certainly are planning for some in the mid-future. We have been lucky enough to be debt free for over a year (done with those car and student loans!) and are saving aggressively for our future.
2) What inspired you to payoff your debt? Did you have a specific moment where you decided to make it a goal to payoff your debt?
Since graduation, my wife and I have been laser focused on paying off debt. We didn't want to be in our 30s and have to worry about student loan payments. We were fortunate enough to both have good jobs that gave us the ability to pay it down.
I don't think there was a specific moment of clarity for me, but rather through business school I just became more and more interested and aware of personal finance. I realized over time that debt is not good and investing is good. How about that for a college education!
3) How did you stay disciplined throughout the process to pay down your debt?
Well, while I was disciplined to pay down the student loan debt fast, at the same time I did buy a new car.
Whoops.
Like most young professionals fresh out of college, I thought I deserved a new car. And while it was semi-practical (a Honda to get me to and from work), it certainly didn't help the debt situation.
Regardless, on all debt I just took a month by month approach and paid down as much as I could, while also saving and investing what I thought was an appropriate amount. Having a plan and monthly cadence to make payments helped me stay focused.

4) What advice would you provide to other young families who are overcome by the stresses of debt?
Obviously, paying down debt is much easier said than done. Many things can get in the way of making progress, but I've found the best advice is to just get started.
Whether it's $1, $10 or $100, any payment you can make towards your debt will help to get the ball rolling.
From there, try to make a monthly payment plan and stick to it. With momentum, a plan, and an end date in sight, it's a lot easier to make significant progress.
Oh, and if you have more than one type of loan, be sure to pay down the highest interest rate loans first. This will help minimize the total amount of money you have to put towards your debt over time.
5) What was the most challenging part in your journey to become debt-free?
As an index investor, the most challenging part of my journey was actually just deciding to get started.
Let me explain.
At its core, an index investing strategy believes the market will return around 7% a year over the long run (assuming you're investing in equity index funds). Most of my debt was with a loan below 7% interest rates. So, in a rationale world, I should have actually paid off the least amount of debt possible each month without incurring fees. And then funneled all of my money into equity index funds, earning 7% a year over the long run!
However, this is not a rationale world. I decided that being debt free was a priority for me. So I took a balanced approach of both paying down debt and starting to invest in my future.
6) How has becoming debt-free changed your family's life? How do you expect it will impact your family's life going forward?
My family is super fortunate to be debt free. It's allowed us to both save more money and also spend more on the things we love.
I think the biggest advantage it lends us is options on what to do with our money going forward – whether it's saving, investing, or maybe even spending (gasp!) some of it on fun activities or travel!
7) Are you pursuing (or have you reached) financial independence?
I am currently casually pursuing financial independence, but not necessarily early retirement.
I say casually because I don't have a firm plan or FI-date in mind, but rather am saving and investing aggressively in my future each and every month.
Being debt free has provided me with amazing options, and I think reaching financial independence opens up even more doors. I would love to get there as fast as possible so that I can decide if I want to keep working full time, or spend more time with my (future) kids, travel, work on side hustles, or do whatever else might interest me at the time.
8) Where can we learn more about your story?
You can learn more about me (and all things index investing) at my website – Just Start Investing. I write about investing, budgeting, credit cards, banking and all things personal finance – providing fun tips and tricks to help you easily optimize your finances!
I hope you stop by!
You can also give me a shout any time directly at juststartinvesting@gmail.com or on Twitter @juststartinvest. Would love to hear from you.
Thanks again to Kevin at Just Start Investing for being willing to share his family's story. If you are a debt free family and would like to share your story please reach out to us as we'd love to hear from you. Thanks for reading!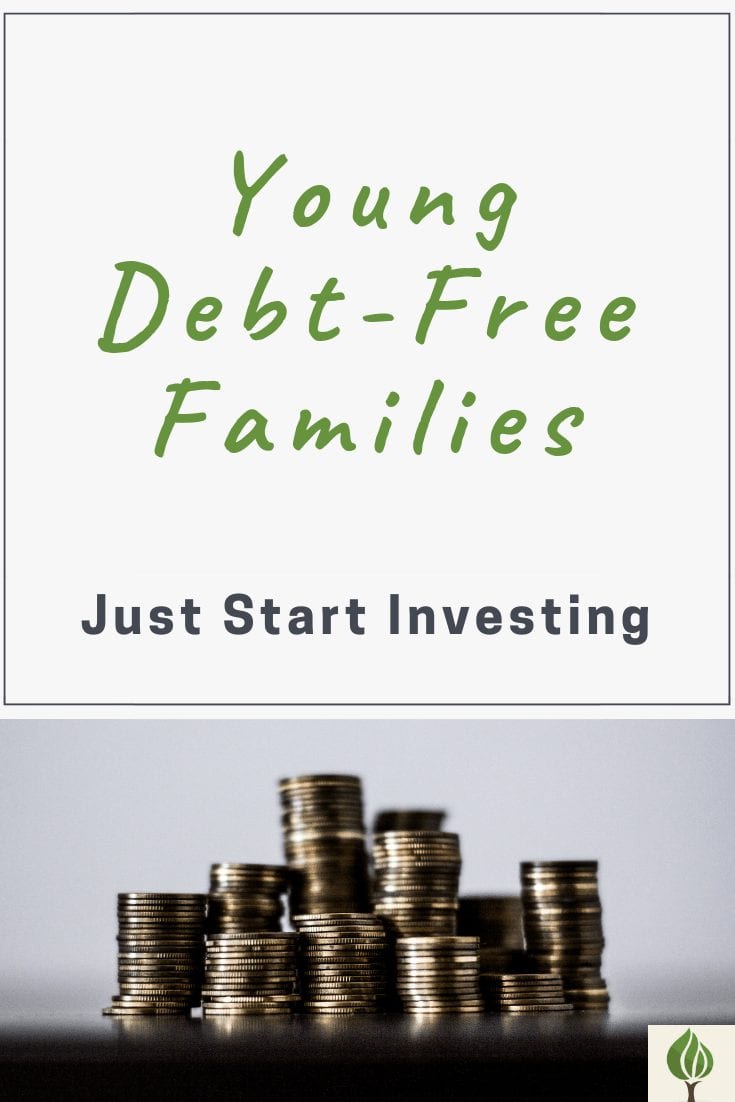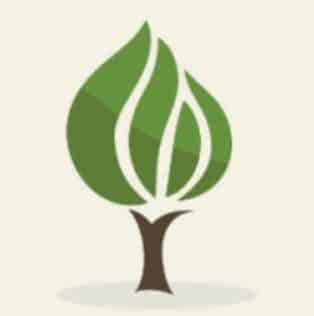 Mark is the founder of Financial Pilgrimage, a blog dedicated to helping young families pay down debt and live financially free. Mark has a Bachelor's degree in financial management and a Master's degree in economics and finance. He is a husband of one and father of two and calls St. Louis, MO, home. He also loves playing in old man baseball leagues, working out, and being anywhere near the water. Mark has been featured in Yahoo! Finance, NerdWallet, and the Plutus Awards Showcase.