This week we are excited to share another story from a Young Debt-Free Family. Joy from Dollar Financials joins us to share her family's story about paying down debt while raising children. 
One aspect I love about the personal finance space is learning more about the financial journeys of others. Some people are naturally good with money and achieve six figure net worth by their mid-20s.
Others stumble out of the gate (like we did) and it takes years to have a financial awakening. For many, they will live a life in debt and we can only hope by the time they reach normal retirement age they have enough in the bank to live comfortably through their final years.
Joy's story is one of realization in her mid-30s that in order to lead the life they wanted, they needed to get their financial lives in order. A world of high interest credit card debt is not where they wanted to raise their children. Instead of continuing down that path, they took action and came up with a plan to pay down debt and found ways to increase their income.
Please continue reading below to learn more about the story from Joy at Dollar Financials!
Debt Free Stories Interview with Joy from Dollar Financials
1) Start by telling us about yourself. Please include any details you feel comfortable sharing about your family, job situation, income level, and amount of debt paid.
Hello readers! I'm Joy from the personal finance blog, Dollar Financials. I reside in Canada with my husband and two boys who are 5 and 3-years-old. My day job is in agricultural commodities marketing.
In December 2018, my husband and I (in our mid-late 30s) paid off over $50,000 combined in consumer debt and student loans. It took us three rough years, but we are sure glad to get that debt monkey off our backs.
Our only debt now is a mortgage that we plan to pay off in 10 years or less.
2) What inspired you to pay off your debt? Did you have a specific moment where you decided to make it a goal to pay off your debt?
There is no one specific event that led to us paying off our debt. However, there were several wake-up calls along the way.
I remember looking at my credit card statement one day in 2015 and wondering what had happened to all the 'minimum payments' I had been making. My credit card balance was up even though I had not used it in over 2 months. This experience served as my introduction to the power (both good and bad) of compounding interest.
After having our second child in 2016, my work situation became unpredictable and our increasing monthly expenses and childcare costs really started to make me feel nervous. How would we pay off our debt if one of us lost our job?
We decided to up the ante, cut our expenses to the bare essentials, and start making more than minimum payments.
Finally, we stumbled upon the FIRE movement through the likes of Mr. Money Mustache and some others and our thinking about money, debt, and retirement changed. We moved from thinking about debt freedom to believing we could reach financial independence well ahead of schedule.
3) How did you stay disciplined throughout the process to pay down your debt?
Being on the same page with my spouse was super-helpful and paying down our debt was a team effort.
The first thing we did was to document our monthly expenses and income using a spreadsheet. We then set a budget that honestly was a bit extreme. Imagine eating out like 8 times in 2 years!
I used to think that I was generally frugal, but in the 2 years when we paid off approximately 80% of our $50,000 debt, I really learned about how to save money.
Looking back, I think the process would have been more challenging if I had navigated it on my own. Going through the process as a couple and reminding each other about our end goal made things much easier.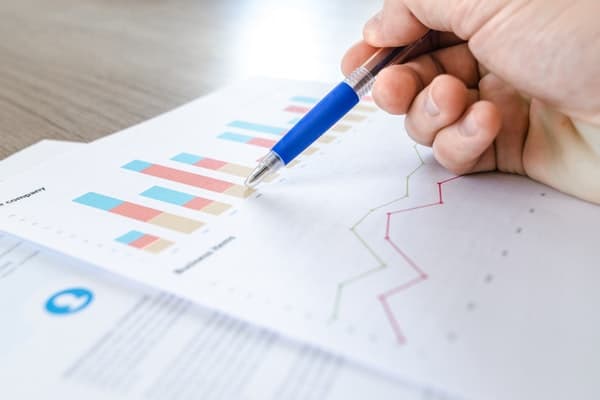 4) Were there any apps, tools, or websites that were especially helpful in paying down debt?
We started out with a basic Excel spreadsheet. To be honest, I think I derived some kind of pleasure from manually entering the data and watching as the numbers moved towards positive territory.
Later on, we connected our bank accounts to Mint and used it to create weekly to monthly goals.
Mr. Money Mustache was the first FI website I followed and his extreme frugality lifestyle was useful in the 2 years that we paid around $40,000 down.
5) What advice would you provide to other young families who are overcome by the stresses of debt?
Take deep breaths, then take action. I used to suffer from panic attacks about four years ago, and our debt was the main culprit.
Dig deep into your debt problem. Do you have a spending problem, an income problem, or both?
Create a budget that works for your situation and do your best to stick to it. We started with the debt snowball and progressed to a debt avalanche strategy after we became a bit more confident with the process.
Whichever strategy you choose to use, make sure you are consistent in paying off your debt. Find an accountability partner to help you stay on track when the going gets tough.
Find ways to increase your income. It helps to have more money when you are trying to pay off debt. Celebrate small wins along the way.
6) What was the most challenging part in your journey to become debt-free?
Consistency.
It was tough keeping to a strict budget every month for over 2 years straight. There were times when all I wanted to do was quit, and there were a few times when I cheated.
If you need to take a break once in a while, do so. It is much better to take it easy once in a while if it helps you reach your overall goal. The need to take a pause and relax is why we celebrated some of the milestones we reached along the way.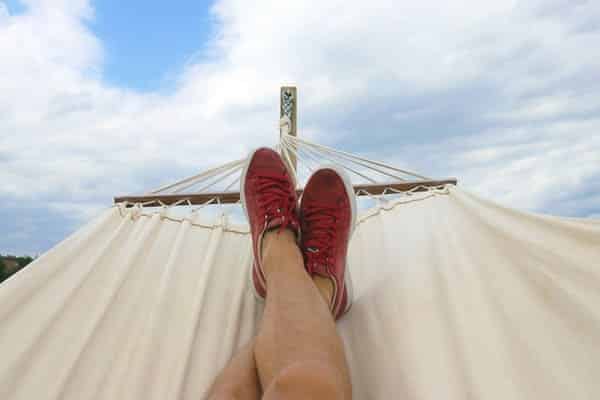 7) How has becoming debt-free changed your family's life? How do you expect it will impact your family's life going forward?
Paying off our student loans and consumer debt has helped us become more financially disciplined. These days we don't even have a formal budget. We have become accustomed to living within our means such that we save at least 30% of our income.
As a family, we are definitely happier without the monthly payments to service debt. This year we have focused on investing in our retirement accounts and will continue to do so while we catch up on the contribution room we have built over the years.
8) What are future plans for your family after becoming debt free?
After we have maxed out our tax-efficient retirement accounts, we plan to accelerate our mortgage payments with a goal to become mortgage-free in 10 years or less. We are also saving for our kids' future college education.
9) Are you pursuing (or have you reached) financial independence?
Yes, financial independence is the goal and we are aiming to reach it right around the time we pay off our mortgage in 10 years.
10) Where can we learn more about your story?
You can check out my blog at https://dollarfinancials.com/. My spouse, Enoch, also writes about debt management and money in general at https://www.savvynewcanadians.com/.
Thanks again to Joy from Dollar Financials for being willing to share her family's story. If you are a debt free family and would like to share your story please reach out to us as we'd love to hear from you. Thanks for reading!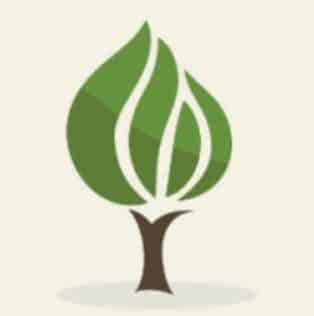 Mark is the founder of Financial Pilgrimage, a blog dedicated to helping young families pay down debt and live financially free. Mark has a Bachelor's degree in financial management and a Master's degree in economics and finance. He is a husband of one and father of two and calls St. Louis, MO, home. He also loves playing in old man baseball leagues, working out, and being anywhere near the water. Mark has been featured in Yahoo! Finance, NerdWallet, and the Plutus Awards Showcase.