I have struggled with fear my whole life. I'm not sure where I picked it up. Maybe it's hard wired in me. In fact, I think fear is hard-wired in many of us. Those who have overcome fear have had to work hard at it. Up until my mid to late 20s, I believed that failure under any circumstances was unacceptable. This limited my willingness to take reasonable risks in life, whether personal or professional.
One of the great things about reading books and blogs is you get to learn from the life experiences of others. A common theme emerged once I started reading about successful individuals. Almost all had gone through at least one significant failure in their lives. While this is common knowledge to me now, I was mind blown at the time. How did I not realize this?
Famous Failures
There are so many famous failure examples. A teacher once told Thomas Edison that he was "too stupid to learn." Oprah was fired from her first TV job. Michael Jordan was cut from his high school basketball team. Imagine if these individuals would have given up and quit. How many people destined for greatness have given up and quit in the face of failure?
My change in attitude towards failure occurred right around the time I started taking an interest in personal finance in 2011. Coincidence? Probably not. I'm sure there was overlap as I started reading more books and listening to podcasts on related topics.
Around the time I started to be more successful in my day job, this was also around the time I began to be more successful. Instead of playing it safe, I started taking more chances. After working in a similar role for more than four years in the same organization, I was approached with an opportunity. The safe thing to do would have been to stay put. I was good at my job, and the opportunity at the time was a lateral move. The move came with uncertainty that would make me very unconformable for a while, and it did.

What's the Worst That Can Happen?
What helped me get through the initial challenges and uncertainty with the new role? First, I started asking myself one simple question. What's the worst that can happen?
There is power in this question. First, it allows you to go directly to rock bottom and work your way back up to a more reasonable scenario.
Even if I was terrible at my new job, the likely worst-case scenario was getting fired. That gave me a starting point. Yes, getting fired would have been a bad situation. However, I likely would have been able to find another job. Maybe that other job would have been waiting tables or driving for Uber (wait, we didn't have Uber back in 2011). More than likely, with my background and experience, I would have been able to find something more comparable to my previous role. Just thinking through this scenario in my mind significantly reduced the fear factor involved.
The point is even the worst-case scenario didn't seem all that bad after really thinking it through. Though we were in a lot of debt back in 2011, it wasn't so much debt that we couldn't get by on the small amount of savings combined with other temp jobs. We most likely wouldn't lose our house, go hungry, or do something worse. As long as we have a roof over our head, food on the table, and a healthy family, we know we can get through anything.
Be Willing to Get Fired
A few years ago, one of our senior leaders retired. She had been with the organization for 20 years. She started a department from scratch with about 80 individuals on the team. During her retirement speech, I'll never forget the advice she gave. "Come in every day and be willing to get fired for the right reasons." She said we should all stand up for what we believe in and be willing to fight those things even if it means getting fired.
If you have a solid financial foundation, you can take this approach. If you are so job dependent that losing it would mean losing your home, bankruptcy, or worse, you may take the safe route. Once I started to set a more robust financial foundation, I found myself willing to take on more risks. I have volunteered for projects with many downsides because there were equally a lot of upsides. I have also fought for individuals who needed someone to step up for them, even if it was an unpopular thing to do. Thankfully everything has worked out well, even though the rewards have come with more complex challenges along the way (which isn't a bad thing).
Minimize Lifestyle Inflation
One final point here. Minimizing lifestyle inflation was a critical aspect of setting a solid financial foundation. Giving in to lifestyle inflation would have made the worst-case scenario look much different. Even though our income has increased since 2011, our lifestyle has mostly stayed the same.
If we had a half-million-dollar home, expensive cars, credit cards, and other expenses, I would have found myself taking the safe road more often. A worst-case scenario without a solid financial foundation would look much different. Expensive mortgage payments would have quickly eaten through our savings. If unable to find a new job, losing the roof over our heads would have been a real possibility. This exact situation played out for thousands of people after the housing crisis in 2008. I can't emphasize enough how vital minimizing lifestyle inflation is in general, whether pursuing financial independence or not.
Mastering Fear
I have not mastered fear, not even close. However, I have gotten much better. I'm not sure if most people ever really master fear or if they learn to power through it. One strategy to power through is to look fear in the eyes and ask yourself, "what's the worst that can happen?" The next time you contemplate a job opportunity, prepare for a speech or do anything that makes you anxious or uncomfortable, ask yourself this simple question. Visualize the situation. Try to feel what it would be like. Let your mind go to the worst possible case. Then really question the likelihood of that scenario. You'll find yourself working back to a much better place.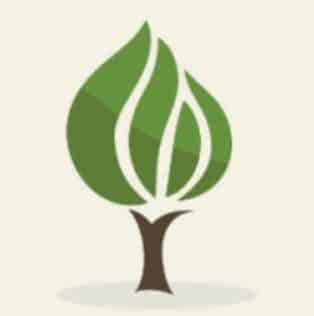 Mark is the founder of Financial Pilgrimage, a blog dedicated to helping young families pay down debt and live financially free. Mark has a Bachelor's degree in financial management and a Master's degree in economics and finance. He is a husband of one and father of two and calls St. Louis, MO, home. He also loves playing in old man baseball leagues, working out, and being anywhere near the water. Mark has been featured in Yahoo! Finance, NerdWallet, and the Plutus Awards Showcase.