Aldi is known for offering high-quality food at low prices and for ruthless efficiency and private-label brands. However, based on their thrifty reputation, you might think they try to skimp out on employee salaries.
That couldn't be further from the truth. Aldi demands a lot from their staff, and by paying their employees better than their competitors, they can get more done with less staff. So how much do they pay their staff? Let's take a look.
How Much Does Aldi Pay Per Hour?
The following are the most common positions available in Aldi stores and how much each pays per hour.
Cashier Positions
A cashier position is precisely what you would expect. A cashier spends most of their time checking out customers as quickly as possible while providing exceptional customer service. However, cashiers are also likely to chip in and help with other tasks. For example, they are stocking shelves while checkout lines are less busy. Some Aldi stores will also hire associate positions, a hybrid of the cashier, stocker, and other responsibilities. Aldi also hires many part-time cashier positions.
Cashiers at Aldi generally make a higher wage compared to cashiers at most other grocery stores. An Aldi cashier's hourly rate can range from $15 to $18 an hour, plus opportunities for health insurance, vacation time, and 401(k) retirement plans.
Shift Manager Positions
A shift manager is responsible for assisting with supervising day-to-day store activities. Their responsibilities include managing schedules, developing operational plans, and identifying training opportunities with the team. A shift manager is also known as an assistant manager in many locations.
In general, shift managers are responsible for assisting store managers to ensure the success of all aspects of the store. A shift manager's starting pay rate can range from $20 to $24 in average hourly pay, including the same benefits as a cashier.
Store Manager Trainee Positions
Aldi typically does not hire store manager positions directly in their stores. Instead, they hire store manager trainees, who will spend time training alongside a strong store manager to learn all aspects of the position. The length of time to become a store manager depends on several factors, including your performance and store manager opportunities.
Most store manager trainees do not become store managers in the location where they are hired. Therefore, you should be aware that new store managers likely need to move to a different location, usually in the same city, to manage a store when ready and when an opening is available.
Pay for store manager trainee positions typically starts at around $25 an hour plus benefits.
Store Manager Positions
Once you've completed training as a store manager trainee, you could be eligible for a store manager position. However, Aldi rarely hires an individual directly into a store manager position without going through their training program.
Store managers are responsible for all aspects of running their store. Their responsibilities include performance goals, inventory management, scheduling, and personnel management. However, like any position at Aldi, it's not uncommon for store managers to jump in and run a cash register or stock shelves when needed.
New store managers typically make annual salaries of $70,000 and $90,000, including potential bonuses. Store managers typically work about 45 per work week, but that depends on a fully staffed store and other factors. That translates to an average hourly wage of $35 per hour.
District Manager Positions
District managers have oversight over several Aldi stores within a specific region. They are responsible for ensuring stores perform effectively, reviewing pricing and merchandising, implementing the company's strategy, and providing support to their store managers. As a result, district managers typically make a higher salary than positions in Aldi stores.
District managers' hiring approach differs from the other Aldi positions we've already covered. When Aldi hires a district manager, they want someone to stay with them for many years. As a result, store managers typically do not move up into district manager positions.
Their hiring approach typically brings on high-potential candidates from college or with a few years of experience and puts them through an extensive training program to become district managers. More recently, Aldi has started bringing on more District Manager intern positions, allowing Aldi to build a pipeline of potential district managers while giving them training on the job.
District managers start at $90,000 annually and make more than $115,000 by year five. District Manager positions include benefits, a signing bonus, and a company car. Therefore, District Managers will earn nearly $50 an hour after a few years.
How Do You Get Hired at Aldi?
Aldi offers higher pay and excellent benefits, though working for Aldi is not easy. Given the limited staff in stores, most team members are on their feet running cash registers or stocking shelves most of the day.
Therefore, in my experience recruiting for Aldi, they typically look for individuals with experience at other big-box retail stores such as Walmart, Target, Home Depot, and Lowes. Hiring managers usually seek evidence that you are willing to work hard all day. The job can be physically demanding compared to other big-box retail locations.
High school education is appropriate for most Aldi positions located in stores. A college degree is required for district manager positions and other senior positions in their corporate office. Aldi drug tests for all positions, so you must be prepared to pass a drug test before getting hired. See this frequently asked questions (FAQ) information on the Aldi careers website that provides additional details on how to get started in the interview process.
Aldi Careers Available to You
This post primarily focused on jobs you can get in an Aldi store. Aldi also has other positions available in their warehouses and corporate offices. However, for those interested in working in an Aldi store, you would be signing up for a job where you'll need to work hard, but the pay and benefits provide outstanding compensation for your efforts.
If you are struggling to get hired through the Aldi careers website, you could try to find a recruiter in your area who works for Aldi. Aldi relies on recruiters in most areas to place positions, especially district manager and store manager trainee positions. However, Aldi may be the best place if you are ready for a fun and challenging career.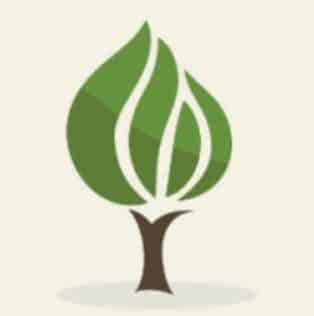 Mark is the founder of Financial Pilgrimage, a blog dedicated to helping young families pay down debt and live financially free. Mark has a Bachelor's degree in financial management and a Master's degree in economics and finance. He is a husband of one and father of two and calls St. Louis, MO, home. He also loves playing in old man baseball leagues, working out, and being anywhere near the water. Mark has been featured in Yahoo! Finance, NerdWallet, and the Plutus Awards Showcase.