This week we are excited to share another story from our Young Debt-Free Families interview series. Emma, from Bee Money Savvy, joins us from across the pond in the United Kingdom to share her story about paying off debt, buying her first home, and her aspirations to become mortgage free. She helps to answer the question if we should be helping family members financially.
This interview is a bit different than others that we've posted. When we started this interview series we wanted to emphasize the point that families come in all shapes and sizes and at different points in people's lives. As you'll find out, Emma's story is less about her own personal journey and more about the influence she's had with helping her parents become debt free.
Emma is someone who appears to be wise beyond her age. She noticed mistakes made by her parents after receiving bad financial advice and vowed not to make the same ones. What's even more amazing is that she wanted to be part of the solution and helped to pay down her parents' debt! I wish that I had the same financial savvy mindset as Emma when I was in my 20s. Hopefully my kids are as thoughtful as Emma at her age.
Emma's parents also instilled several good financial habits such as saving and budgeting. Those good financial habits were the springboard to starting her blog, Bee Money Savvy. On one hand, I'm sure it was tough for Emma's parents to accept help from her to pay off their debt. On the other hand, they must be so proud to have raised a thoughtful, hard working daughter that put her family first above her own interests.
Please continue reading to learn more about Emma's inspiring story. I hope you enjoy it as much as I did!
Helping Family Members Financially Interview with Emma from Bee Money Savvy

1. Start by telling us about yourself. Please include any details you feel comfortable sharing about your family, job situation, income level, and amount of debt paid.
I'm a 20-something, recent graduate and I've just bought my first home. I work part-time as an events manager and run a money saving blog (beemoneysavvy.com) the rest of the time. My income varies but on average I earn a modest £20k-£30k a year and I've paid off £16k worth of debt.
When my parents were my age, they were given some bad financial advice and ended up in debt. I always knew that they were paying off debt, but last year, whilst having an open conversation about money with my parents, they told me how much they had left to pay off before they could be debt-free. My mum showed me the remains of their debt, a significant £16,000. I was in the fortunate position to be able to help and it made financial sense to help pay off my parents' debt.
2. What inspired you to payoff your debt? Did you have a specific moment where you decided to make it a goal to payoff your debt?
My motivation for creating my money saving blog came from my parents who instilled a money saving mentality in me. When I found out the full extent of my parents' debt, I wanted to help them before I flew the nest and bought my own home.
I'd saved up £10,000 throughout university and I knew that with a bit of hard work I could earn even more to put towards the £16,000 debt. I lived with my parents and didn't live a particularly expensive lifestyle so I was able to put the majority of my income towards paying off the extra £6,000 debt.
3. How did you stay disciplined throughout the process to pay down your debt?
My parents scrimped, saved and grafted for almost 30 years to pay off their debt. They used a 200 page folder to record every incoming, outgoing, payment towards debt and updated their outstanding balance monthly. I grew up knowing that there was a budget for everything. And it was this level of financial discipline from my parents that allowed me to develop the same level of commitment to raise the money needed to pay off the outstanding balance of my parents' debt.
I feel that talking about money on the internet and sharing my money making escapades also kept me disciplined and held me accountable. It felt hypocritical to waste my money on unnecessary items while telling others not to do so.
4. Were there any apps, tools, or websites that were especially helpful in paying down debt?
I've used tons of apps and websites to earn extra money and save money towards debt. My banking app is my best friend; I monitor it constantly, and I aim for every month's finances to look better than the last. Cashback and survey websites have been a big help in generating extra income. My favourite money making websites are:
TopCashback (for cashback on online shopping)
Appen (for casual data inputting work)
eBay (for selling unwanted items)
Swagbucks (for paid surveys)
Comparison websites have also helped me and my parents save money on utility bills (freeing up more money for debt payments).
5. What advice would you provide to other young families who are overcome by the stresses of debt?
Work hard and work smart. In these past few years I've worked 60-hour weeks, taken every opportunity to work overtime, and accepted casual work for minimum wage. Working harder is the most obvious way to increase your income. But by working smart you can save money on bills, reduce the interest of your debt and apply for financial support that you may be eligible for. You ruin the progress made by working hard if you don't work smart.
However, your debt doesn't define you; don't allow the stress to consume you. Having debt isn't permanent. Take the steps to become debt free but don't forget to enjoy the small pleasures in life.
6. What was the most challenging part in your journey to become debt-free?
I think that it was hard for my parents to accept help from their child. For me, helping them pay off their debt made financial sense for our family. Being a money blogger I knew that the quicker we paid it off, the less interest we would pay in the long run.
7. How has becoming debt-free changed your family's life? How do you expect it will impact your family's life going forward?
Becoming a debt-free family feels amazing, and it's lifted a weight off of everyone's shoulder. I was able to buy my first home shortly after helping my parents pay off their debt and my parents enjoy themselves more now. While we all still have a money saving mentality, as a family we no longer feel guilty for treating ourselves every now and again. I love to see my mum and dad going on mini breaks without the constant worry that the money they spend should be going towards debt.
8. What are future plans for your family after becoming debt free?
Now that we are debt free, our plans are to stay in a comfortable financial situation. My parents are edging towards pension age and as a family we want to ensure that they have a comfortable retirement. I've been earning a side income from my blog and I'd love to develop it into something that my parents could help out with so that they can earn some extra money from it too. 
9. Are you pursuing (or have you reached) financial independence?
Financial independence is a goal of mine. Once I know that my parents are able to retire comfortably, I'll focus all of my energy on pursuing my own financial independence. I am enjoying my events management career and I hope to develop this area of my income further. My money blog will hopefully play a significant role in allowing me to achieve financial independence too. Currently, my biggest goal is to pay off my mortgage early and develop my blog into my business.
10. Where can we learn more about your story?
I've been featured in 3 national newspapers and share all my money saving hacks and extra income pursuits at Bee Money Savvy. You can also follow me on Twitter or Instagram!
THANKS TO Emma from bee money savvy FOR BEING WILLING TO SHARE her FAMILY'S STORY. IF YOU ARE A DEBT FREE FAMILY AND WOULD LIKE TO SHARE YOUR STORY PLEASE CONTACT US. THANKS FOR READING!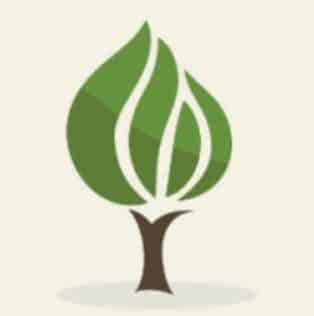 Mark is the founder of Financial Pilgrimage, a blog dedicated to helping young families pay down debt and live financially free. Mark has a Bachelor's degree in financial management and a Master's degree in economics and finance. He is a husband of one and father of two and calls St. Louis, MO, home. He also loves playing in old man baseball leagues, working out, and being anywhere near the water. Mark has been featured in Yahoo! Finance, NerdWallet, and the Plutus Awards Showcase.