We are excited to share another story from our Young Debt-Free Families interview series this week. Mr. AR from Accidentally Retired joins us to share his family's debt-free living story. As a busy former CEO, Mr. AR and family found themselves in a situation where they could actually step back from work and retire early.
There was so much that intrigued me about Mr. AR's story. First, their family has young children that are about the same age as ours. I greatly admire his family-first focus to ensure that strong bonds are developed with his children. Nothing is more important than the relationships we build with our close family members.
Mr. AR also covers one of my favorite topics, which is to either pay down a mortgage early or invest elsewhere. There is an insane amount of interest that is paid early in a mortgage, even with record low-interest rates, and I love the middle ground has found when deciding to pay down their mortgage or not.
Please continue to read on to learn more about Mr. AR's journey from CEO to accidentally retired. It's a great interview, and I hope you enjoy it as much as I did.
From CEO to Accidentally Retired – Debt Free Living Interview
1) Start by telling us about yourself. Please include any details you feel comfortable sharing about your family, job situation, income level, and amount of debt paid.
Hello!  Thanks for taking a moment to read about my family's debt-free journey. We mostly avoid debt, but as you'll learn, we also got stuck with some out of the blue!
I am a former CEO who Accidentally Retired, and I go by AR for short. I write anonymously at AccidentallyRetired.com for various reasons, but mainly because I share some financial details of my life that I'd like to keep private. Interestingly though, I have found that there is something freeing about really being able to write anonymously. Ironically, I am more my true self than if I wrote under my real name (strange, but true). 
I have a beautiful wife of nearly 13 years, and two boys (3 and 5). 
I am an entrepreneur at heart. It didn't take me long into my career (about 2 months) to realize that I didn't love working for someone else and being unable to call the shots. So from that point forward, I started to work on my first side hustle. 
Though I was a finance major in college, I taught myself how to code and was able to learn new skills quickly. My first side hustle ended up getting sold out of the blue. That venture failed, and I eventually ended up as a software engineer for a couple of years working for the startup that bought it. 
But I always wanted to run my own business, and so I continued to do some consulting on the side. That consulting eventually led to me joining a startup as a business partner and we then grew that business over the course of 10 years. 
I went from running all of the technology backbone, to eventually becoming CEO. When I left and found myself Accidentally Retired, we had 50+ employees, thousands of contractors, and $15M in yearly revenue. 
I never took on debt in any form to help push forward any of my business over the years. They started off as side hustles and slowly but surely turned themselves into full time jobs and full fledged operations.
On the personal side, my wife and I have always been strictly opposed to taking on debt of any kind (outside of mortgages). We have monthly credit cards, but we use them for the points and pay them off, and never accrue any interest. 
2) What inspired you to pay off your debt? Did you have a specific moment where you decided to make it a goal to pay off your debt?
Both my wife and I were lucky enough that we never, EVER considered any debt to be good debt unless it was a mortgage. My wife worked for a credit card company for over 10 years, so she saw firsthand the personal issues that people ran into, along with the amount of money that credit card companies really charge. 
We also both read The Millionaire Next Door very early on, and it really clicked with us to live beneath our means and try not to "keep up with the Joneses." 
So my wife and I have never carried debt, outside of a mortgage. We have credit cards, but we pay them down every month and have never carried any interest. 
Also, we were both lucky enough to have been gifted cars by our parents when we were in high school. We both drove those cars for well over 10 years until it was time to upgrade. Initially we bought a new car for my wife and did take on a 0% loan. We owned the car long enough to pay off the entire loan but hated what the car payment did to our cash flow. So from that point forward, when we do buy a car (which is rare), we pay for it in all cash, and that is that. 
Our first mortgage was for roughly $260K when we were 24. We lived in our first home for ten years, before upgrading to a larger house once we had kids. Our mortgage balance is now $315K, and we just refinanced. Eventually, we want to pay off our mortgage entirely, but seeing as our payments on the $315K are lower than when we lived in our first home, it is a stomachable amount. 
I have spent considerable time deciding if we should pay down our mortgage or invest. And I created a tool to help me calculate out what would happen in the various scenarios. I have determined that paying down 50% of our mortgage is likely the most efficient way to both shorten the mortgage and be able to keep our investments cooking. 
So, we will likely take the plunge on that, once we get a bit further into our early retirement. Right now, cash is king for us to help with the sequence of return risk, so we are holding tight. 
But don't get me wrong – we could pay down our mortgage at any time, and we may if/when it makes sense. 
3) How did you stay disciplined throughout the process to pay down your debt?
I haven't mentioned it up until now, but we did get saddled with some student loan debt. My father-in-law took out a loan in my wife's name for college without telling her. We think he was just embarrassed to tell her that he couldn't pay for her last year of college. 
Thankfully, because we went to in-state schools AND he was paying it down, this was roughly $12K by the time that we found out about it. At first we didn't know what to do, and we weren't prepared for it. We simply put the loan into forbearance, while we figured it out. 
My father-in-law also promised to continue to pay it down, but we decided it was best to take the entire thing over and manage it ourselves. 
After about a year or two of having this loan, I ended up selling the startup I was running at the time. We received a large cash payment, and the first thing we did was pay off the loan. That was that. 
It was stressful enough for us to have a very small loan, I cannot imagine what it would be like to have a much larger student loan. 
4) Were there any apps, tools, or websites that were especially helpful in paying down debt?
I definitely recommend Personal Capital to anyone looking to keep track of their net worth and manage their budget. I use both Personal Capital and a spreadsheet. The simple act of tracking and putting my budget into buckets has been very helpful to keep track of areas in which we can improve our spending habits. 
5) What advice would you provide to other young families who are overcome by the stresses of debt?
I haven't been in your shoes, but my best advice would be to create a Personal Financial Plan. I didn't have one until recently, but it has really helped to both put my wife and me on the same page, as well as, allow me to think through the various issues that present themselves. 
You can try to create a plan to pay down your debt and stick to it as much as possible. 
6) What was the most challenging part of your journey to become debt-free?
Thankfully, we chose not to take on debt in the first place. That alone was the best thing we could have done. I cannot imagine the day to day challenges of living with debt. 
I would read up on all the literature and blogs like this to figure out the best approach and attack it. The challenge of having student loan debt thrown upon us post-haste was enough. 
7) How has becoming debt-free changed your family's life? How do you expect it will impact your family's life going forward?
I look forward to the day, when we no longer have a mortgage payment. Not only will it significantly cut down our expenses, but it'll just be one less thing we must worry about. 
Still, the one silver lining with mortgages is that the principal is yours. The interest is your true monthly payment, and the principal is simply moving from your bank into another "account." This is why it also makes sense to pay down your mortgage in chunks. The more you pay the principal, the lower your interest payments will go via speeding up your mortgage. 
8) What are future plans for your family after becoming debt free?
One of the main reasons that I am choosing not to go back to a high-paying job is that I want the flexibility to be there for my kids as they grow up. I want to coach their teams, play with them every day, and go on long and impactful trips. I really want to build great relationships with my kids, and I can't see how I can do that effectively and be employed full-time right now. 
9) Are you pursuing (or have you reached) financial independence?
We are there. When I first Accidentally Retired, I was right on the cusp of 25X. Currently, with the way the markets have been going, we are now at 26x. I still prefer a buffer, and I also enjoy working, so I likely will not be working on something. But at least now, I can work in my own time, on my own things. 
10) Where can we learn more about your story?
You can learn more about my story at my website Accidentally Retired. You can also follow me on Twitter @AcdntlyRetired and subscribe to my email updates. I write about early retirement and financial independence but also delve into a career, personal growth, and enjoying life.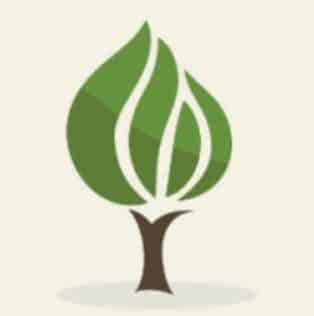 Mark is the founder of Financial Pilgrimage, a blog dedicated to helping young families pay down debt and live financially free. Mark has a Bachelor's degree in financial management and a Master's degree in economics and finance. He is a husband of one and father of two and calls St. Louis, MO, home. He also loves playing in old man baseball leagues, working out, and being anywhere near the water. Mark has been featured in Yahoo! Finance, NerdWallet, and the Plutus Awards Showcase.