There are a million things to worry about when raising children. Often, teaching our kids about money doesn't rise to the top of the list. If your kids are anything like mine, they care about video games, dolls, sports, and many other things.
There is a push and pull when raising money-smart kids. As parents, we want to provide our kids with the best life. Sometimes that means giving them the toy we always wanted as a kid but could never afford. It feels terrific when your kid is happy.
The hard part is thinking through the downstream impacts of giving them everything they want. Handing everything to them will make it challenging to appreciate hard work. How will they learn to appreciate how fortunate we are to live in the United States of America, one of the wealthiest countries in the world? How do we teach them there is more to life than material things?
I'm not sure I have found the correct answers to these questions. Or at least I am still trying to figure them out. I turned to money experts on Twitter to share their best advice for kids. The responses were excellent, and I took a few notes as a parent. So read on for money advice for kids from seven personal finance experts.
7 Experts Share Their Best Money Advice for Kids
Lesson 1: Make Their Money Work For Them
This article from the Interesting Dollar shared a great idea to use birthday money to demonstrate the value of interest. By gifting $300 a year for birthdays (between parents, grandparents, and aunts/uncles), you could demonstrate the growth provided by interest over a relatively short period. This simple exercise can help teenagers delay gratification and better understand how interest works. Below is an excerpt from the article.
"I did the math and thought that if they received $300 a year from age 10 to 17 and 8% interest, they would receive $2,592 on their 18th birthday. Then, each year they would receive the interest check on the balance in the account."
Lesson 2: Embrace Minimalism
So much of what makes a person successful with their finances as an adult is being intentional. A high income helps, but many people make much money and still live paycheck to paycheck. I love this article from One Frugal Girl about her conversations with her children. It's not necessarily about depriving your kids of toys but getting them to be thoughtful about why they want something.
"I want them to learn how to use their imaginations to prevent boredom rather than depending on a room full of toys."
Lesson 3: Use Money to Buy Your Time
There are multiple ways to use money to buy your time. They all involve earning more income than you spend or generating passive income through stocks, real estate, or business. In this article, Jim Wang from Wallet Hacks shares his story about how a hobby eventually turned into a full-time business that generated more income than his day job. As the saying goes, we can always find ways to make more money, but we can never get more time. Jim is leading by example with his family on using money to buy time.
"You turn your time into money. Don't let "excess" money turn into things without careful deliberation. Turn it into your time, your only non-renewable resource."
Lesson 4: Think About What You'd Tell Yourself as a Child
One of the more difficult things about being a parent is simply forgetting what it's like to be a kid. Especially when you're an older parent like me. It's been a long time since I was a kid, and to connect with our kids on topics such as money, we need to think like them. In this article, Lauren from Adulting is Easy writes a letter to herself 14 years ago with ten things about money she'd tell her younger self. Would her 16-year-old self listen to this advice? I guess we'll never know.
"The people around you with the nice stuff probably aren't as rich as you'd think. I know you get envious of the Christmas presents your best friends get every year. It's hard to believe they got a Playstation and an Xbox simultaneously. Their parents are going to have trouble retiring. There's a difference between material things and wealth."
Lesson 5: Being Smart is Not Enough to Win with Money
Many intelligent people in the world are bad with money. Like anything, to be good at something, you need to learn the rules of that space. It's no different with money. Personal finance concepts are pretty simple, but the behavioral aspect, or the "doing," is the hard part. Being smart may help you achieve a higher income, which is essential. However, that isn't enough. See the quote below from Money in your Twenties.
"Being smart is not enough. Handling money well is a game, and you have to learn the rules. Some of the rules are strange (our tax system) and some are the opposite of what you would expect (you will be offered credit, then get in trouble for using more than 30% of it)" – @money_twenties.
Lesson 6: Talk Openly About Money
Money isn't only a taboo topic among family members and friends. It can also be a topic not often discussed within your household. As a parent, the challenge is that if you don't talk about money regularly, how will your children even learn to understand how to use it? Sometimes the reason is due to shame or a lack of knowledge about money by the parent. However, passing that information on to our children is critical for parents with a good understanding of financial literacy. That only comes by talking openly about money. Check out the quote below from Frugal Nomad Family.
"Talk about it openly and remove the stigma. Be open about major financial decisions and the family budget. (Keep it age-appropriate)." – @NomadFrugal
Lesson 7: Be Vulnerable and Share Your Mistakes
What if you could capture all of your money moves, the good and evil, into a book? Then you shared that book with your children. That's exactly what Brian Siemens attempts to do in his new book, "Money: What I Wish I Knew When I Was Younger." Many themes are similar to what I'd like to convey to my kids. The tricky part is getting them to listen to my advice.
"But he came out the other side all the better for it and with something to share, something guaranteed to make the path much easier (and less painful) for other teens and young adults who dare to read his story."
Best Money Money Advice for Kids
Teaching good money habits to your kids is challenging. As a parent, you can give your kids the best advice, but if you aren't living some of these, they may not stick. Therefore, challenge yourself to live this advice while teaching your kids to be good with money.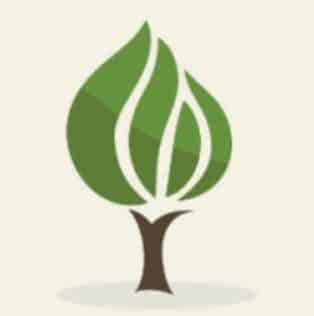 Mark is the founder of Financial Pilgrimage, a blog dedicated to helping young families pay down debt and live financially free. Mark has a Bachelor's degree in financial management and a Master's degree in economics and finance. He is a husband of one and father of two and calls St. Louis, MO, home. He also loves playing in old man baseball leagues, working out, and being anywhere near the water. Mark has been featured in Yahoo! Finance, NerdWallet, and the Plutus Awards Showcase.