For many people, one of the summer's biggest highlights is going on vacation as a family. Experiencing new sites, cultures, food, and more together is a great way to make memories that will last a lifetime. There is not only a health benefit to vacations (both mental and physical) but allowing your child to experience different ways of life in other countries is a gift and perspective that will last a lifetime.
While saving money for a vacation and packing for your vacation can seem stressful, they're both well worth it in the end to have the experience. If you've already booked your holiday, take a load of stress off using this list of essentials to pack for your family's getaway. 
Everyday Items 
While each family is unique and their list of everyday items varies, these are the first things you should mark off your checklist. From daily medications and supplements to pacifiers or white noise machines for sleeping, ensure you've got a list of any everyday item a family member can't live without. Medications and an emergency contact list should be in your carry-on for easy access, and if there's room, so should the other items in case luggage is lost. 
Snacks 
There's nothing worse than getting hangry during a layover or mid-flight. Even if you're taking a road trip where convenience stores and fast food is available right off an exit, it's a good idea to have some healthier options available for the kiddos and the adults. Fresh-cut fruit may not last as long as you'd like, so pack things like nuts, dried fruit, jerky, and snack bars. You don't have to have a whole day's worth of food, but snacks can make a difference in your family's mood while traveling together. 
Light Layers 
Of course, you want to pack enough clothes but several days extra for everyone in the family in your large suitcases, but layers are a critical piece of the packing puzzle. Keeping your children comfortable with unpredictable and fluctuating temperatures can be the difference between a happy toddler and a meltdown. Windbreakers, little girl cardigans, and hoodies for the boys are a great place to start. For the adults, you'll want to cover your bases too. Save room in your luggage by wearing layers on the plane; even if you take them off, a folded sweatshirt can make a comfy pillow in a pinch!
Fancy Footwork
Nothing can spoil a day's plans while exploring a new city or countries like foot and back pain. Many families spend entire days walking along city streets, popping in shops and cafes to get an immersive experience of where they've traveled. Make sure you have the proper footwear for everyone to stay comfortable and not get tired. If you're an outdoorsy family, hiking boots are a great idea, and water shoes are essential if there's going to be water. Packing multiple styles of shoes is the opposite of traveling like a minimalist, but luck always favors the prepared. 
Baby on Board
Traveling with a newborn or infant may seem daunting, but millions of people do it every day – and have a blast! Make sure your bases are covered to keep you and your baby comfortable. Of course, when traveling overseas or far away, your stroller isn't going to be an option. Investing in a baby carrier or wrap is the best way to keep your little one safe and your hands-free to enjoy the trip. It's a good idea to practice using your carrier or wrap before your trip, as they can be frustrating for first-timers. 
Extra, Extra!
While all the above-mentioned items are essentials for a safe and easy family trip, it's never a bad idea to pack extras for everything. Kids will get wet, they'll spill food, and sand gets everywhere – making sure you don't have to waste money on clothes while vacationing is not only wise but budget-conscious. Additionally, taking the time to find items you could have brought along takes away from other excursions you'd enjoy a lot more. 
Each family is unique, and their needs may differ, but the above items are something every parent traveling with young children will benefit from. Use them as a starting point for stress-free packing. Happy Trails!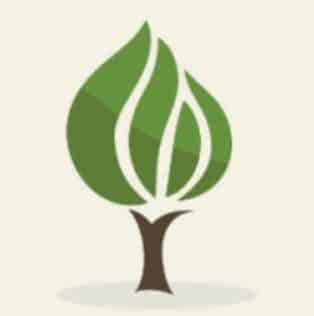 Mark is the founder of Financial Pilgrimage, a blog dedicated to helping young families pay down debt and live financially free. Mark has a Bachelor's degree in financial management and a Master's degree in economics and finance. He is a husband of one and father of two and calls St. Louis, MO, home. He also loves playing in old man baseball leagues, working out, and being anywhere near the water. Mark has been featured in Yahoo! Finance, NerdWallet, and the Plutus Awards Showcase.