This week we are excited to share another story from a Young Debt-Free Family. Mrs. 50 from By 50 journey joins us to share her young family's story about becoming debt free. With everything going on in the world today regarding COVID-19, take some time to read an uplifting story that has absolutely nothing to do with the virus.
This is a great story of coming to a new country with nothing. Then taking a turn while in pursuit of the American dream finding her family quickly in six figure debt. There were some tough marital discussions about money along the way but they eventually dug their way out of debt and are now in great shape financially as they will be welcoming their second child to the world soon.
I'm really excited to feature Mrs. 50's story and hope you enjoy it as much as I did! I love her determination to power through obstacles in pursuit of accomplishing her family's goals.
Young Debt-Free Families Interview with By 50 Journey
1) Start by telling us about yourself. Please include any details you feel comfortable sharing about your family, job situation, income level, and amount of debt paid.
I came to the U.S. 23 years ago for an internship during my senior year in college. This was where I met my husband. Our relationship grew incredibly fast in a very short time period. Not too long after I finished my internship and went back home He proposed to me over the phone. 
Shortly after I finished my college, I moved to the U.S. to marry him with just the clothes on my back and $100 in my pocket. When I permanently moved to the U.S. a year later, my life turned upside down unexpectedly. I faced a tremendous life crisis. It took a heavy toll on me emotionally and physically. Also, it almost destroyed our marriage. I spent almost 10 years getting my life back together. Further, it took my husband and I almost 15 years to get our relationship and our finances straight.
When we married, my newlywed husband and I struggled financially as we both didn't have a job. He was still in college. I had a hard time finding a job because I didn't speak any English.
The first few years of our marriage, I spent my days working odd jobs making minimum wage while my husband was trying to finish his college. Regardless of our financial struggle, I decided to go back to grad school in hope of increasing my earning potential.  
During those struggling and child raising years, we had accumulated nearly $100K of consumer debt. At the time, we also had $114K of mortgage debt. Fortunately, we both didn't have student loans. I was determined to pay for his college and my grad school by working full-time while we both were going to school full-time. 
Graduate degrees paid off, I went from making minimum wage to earning a 6-figure salary at my first real job. We managed to pay off all of our debt including the mortgage while my husband was unemployed and with a toddler in under 6 years.
When it comes to money and life, I sure made a ton of mistakes. With perseverance and patience (a lot of patience!), I was able to overcome many obstacles. Today, my family is living debt-free (besides our new home mortgage), expecting a baby girl this spring, and a step closer to financial independence. 
I share my money tips and life journey on my FIRE (Financial Independence, Retire Early) blog as Mrs. 50.
2) What inspired you to pay off your debt? Did you have a specific moment where you decided to make it a goal to pay off your debt?
When we got to the bottom of our debt hole, I realized that we can't live in this financial mess any longer. Paying bills and putting food on the table became difficult to manage. I used to spend hours just to pay a couple of our bills. It was because I had to make sure that I had enough money to cover everything before my next paycheck came in. 
The moment I realized that I couldn't afford cafeteria food at lunch at work despite making well over 6 figures a year slapped me in the face. Something needed to change. 
I wanted financial security and I didn't want to spend my life paying bills and that inspired me to get out of debt as soon as possible. The fear of not having enough money to pay for necessities hit me. I decided to tackle our debt regardless of my husband's employment status. I didn't want to wait until he got a job or until our son finished daycare to start. There were no more excuses. 
3) How did you stay disciplined throughout the process to pay down your debt?
I stayed disciplined by listening to personal finance related podcasts, joining like-minded Facebook groups, reading debt-free success stories online, and tracking our net worth. 
When I first tracked our net worth, I was very disappointed and felt disheartened as we were over $300K below 0. Yes, we had a negative $300K net worth. And that gave me a solid discipline to get rid of our debt and to increase our net worth to at least $0.
4) Were there any apps, tools, or websites that were especially helpful in paying down debt?
When I first started to tackle our debt, I made a basic Excel spreadsheet to track our expenses, incomes, and debt. I also used a cheap 50-cent monthly planner that you could find in most dollar stores to keep up with monthly bills. 
Later on, I created budget and debt worksheets along with using a more complex Excel spreadsheet to keep up with every financial related task. The debt worksheet greatly helped me tackle our debt. I got really motivated and excited seeing our debt get smaller and smaller each month. 
Today, I continue tracking our spending and net worth even though we are now living debt-free. I now use a free online tool called "Personal Capital" to track our net worth, transactions and spending, and manage our yearly budget.
5) What advice would you provide to other young families who are overcome by the stresses of debt?
Take a deep breath and believe in yourself that you can do it. It can change your mindset toward life and money in general. 
Next, stop making excuses and figure out what financial problems you have. Do you spend above your means? Or do you have an income problem? Or both? If you have spending problems, try to cut your spending. It's not going to be easy. Your lifestyle will change. You won't be able to do things like you've been doing. If you have an income problem, try to get a side hustle or try to get a better paying job by advancing yourself/increasing your skills. 
Then, create a realistic monthly budget that works for your family. When your finances start taking a better shape, adjust your budget and attack debt aggressively. I used a debt avalanche method where I attacked the highest interest rate debt first. Don't think about how long it would take to pay off all of your debt – just make sure that every month the debt is smaller than the month before. 
Keep going. Once you're debt-free, stay debt-free by continuing to budget and living below your means.
6) What was the most challenging part in your journey to become debt-free?
Getting my husband on board with my debt-attacking plan was challenging. I've always been a planner and our household bookkeeper so I knew how much of a struggle we were having financially then. However, it was challenging for my husband because he got accustomed to the lifestyle he had always been in. 
It was tough on our marriage as our journey to become debt-free required a major lifestyle change. We were on a strict budget for 6 years straight. We planned our meals in advance, reduced eating out to zero, didn't take a single vacation, cut cable-TV, and only spent on absolute necessities. 
7) How has becoming debt-free changed your family's life? How do you expect it will impact your family's life going forward?
Paying off our consumer debt has helped my family become more financially disciplined. Being on a strict budget for years has shaped us to become frugal. We developed a waiting period before making a big purchase. Our son values family time rather than having or asking for material stuff. 
My family, including our 8-year-old son, has become accustomed to the frugal lifestyle. As a family, we want to save money and build wealth. My husband and I have been maxing out our retirement plans at work. I also regularly contribute to a taxable brokerage account. Our son has a generous amount of college savings fund. This will ensure he'll have a good head start on his college education. This year I plan to open a Roth-IRA for both of us. 
Living debt-free definitely makes my family live happier and stronger. It also allows us to have a 50% savings rate. Furthermore, the money lesson we had has brought us closer as a family. My husband and I talk more openly about money and life goals.
8) What are future plans for your family after becoming debt free?
I would like to purchase 3 rental properties in the next 5 years. This is to diversify our investment portfolio. We also plan to become mortgage-free by 2028. And I plan to retire at 50.
9) Are you pursuing (or have you reached) financial independence?
Yes, we are pursuing financial independence. As part of the plan, we need to pay off our mortgage first as a big portion of our income goes to the mortgage each month. 
Also, we are expecting a baby girl this spring. Having another child will surely delay our financial independence plan, but we are happy with it.
10) Where can we learn more about your story?
You can read more about me from my About Me page. At my blog, By 50 Journey, I share our plan to become financially independent and money saving tips. I also share our annual net worth reports in real numbers on my blog. You'll get a glimpse of our lives, finances, and my life and money lessons learned.
Thanks again to Mrs. 50 from By 50 Journey for being willing to share her family's story about tacking six-figure debt in a new country. If you are a debt free family and would like to share your story please reach out to us as we'd love to hear from you. Thanks for reading!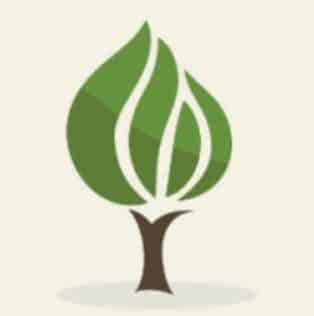 Mark is the founder of Financial Pilgrimage, a blog dedicated to helping young families pay down debt and live financially free. Mark has a Bachelor's degree in financial management and a Master's degree in economics and finance. He is a husband of one and father of two and calls St. Louis, MO, home. He also loves playing in old man baseball leagues, working out, and being anywhere near the water. Mark has been featured in Yahoo! Finance, NerdWallet, and the Plutus Awards Showcase.