Ryan Kaji earned $26 million last year.
The Texas-born star of an all-popular YouTube channel called Ryan's World; he has a TV show on Nickelodeon, a video deal with Hulu, and branded toys and clothes on sale at Target.
That's an impressive set of achievements by anyone's standards. But it's even more remarkable when you realize he's eight years old!
Pretty wild, right?
It goes to show that making money as a child is 100% possible. While you may never earn as much as Kaji (most people don't!), his example proves that having limited miles on the odometer of life doesn't stop you from earning a living.
In fact, thanks to the internet, there have never been so many ways to make money as a kid. So are you searching for ideas and inspiration to do exactly that?
Well, let us help. In this article, we're going through 14 great ways for kids to make money. Let's dive in.
Easy Ways for Kids to Make Money
With school commitments, sporting activities, and social events to work around, there isn't always much space in a kid's schedule for money-making endeavors. Thankfully, there are numerous ways to make money as a kid that doesn't require an excessive commitment of time or energy:
1. Lemonade Stand
Lemonade stands have long been a go-to source of pocket money for entrepreneurial kids. And for good reason. All you need is some sunny weather, a sign promoting your wares, and a winning recipe for fresh lemonade! So set your stall on the sidewalk outside your home, and thirsty customers will soon come calling.
Children who are older or in need of a larger source of income should probably take a different approach. For everyone else, though, quick and easy ways to make money as a kid don't get much better.
2. Babysitting
Working as a babysitter/nanny is another classic way to earn money when you're young. It's relatively straightforward to land the job! After all, not only are trustworthy, conscientious childminders always in high demand among busy parents, but you also don't need any special skills or qualifications to do it.
Another significant benefit of babysitting is that the usual child labor laws don't apply. Indeed, this is one of the few roles in the US that young kids under 14 are legally allowed to do. With no age limit in play, it's available to any responsible child who wants to earn some extra money.
3. Doing Chores
Question: what happens when you hate doing chores and have more money than time? Answer: you pay other people to do them for you!
Remember that as you hunt for ways to make money as a kid. Who do you know that falls into this box? Maybe it's your parents or your best friend's aunt, your mom's work colleague, or a distant relative of your dad's?
Whoever it is, they could be all too willing to pay for your help around the house.
4. Dog Walking
Think of all the people who own a dog in your neighborhood who lack time to take them for a proper walk each day. We guarantee there are a lot of them! Many of them need someone eager to walk dogs.
That's where you come in. As an enthusiastic animal lover with a few hours to kill on evenings and weekends, why not offer to lighten their workload- giving their pets some much-needed exercise in exchange for a small fee? With enough clients, you could soon be running a thriving business.
5. Tutoring
Children with an aptitude for certain subjects can leverage their capabilities by becoming a tutor. Whether you're good at art, science, maths, or English, other students who need to improve on the topic will pay for your input! On any given day, you could be helping them with their homework or prepare for an exam- charging by the hour for your support.
Tutoring was once restricted to face-to-face exchanges, but the internet's given rise to an array of new opportunities in the space. From the ability to conduct sessions via video call to specialist websites that connect teachers with aspiring students, it's now easier than ever to make money as a kid like this.
How to Make Money Fast as a Kid
Whether you're desperately saving for something or would rather spend time with friends than earn a living, you might be wondering how to make money fast as a kid. If that's the case, the following ideas should help:
6. Flipping Items
"Flipping" simply means reselling something at a profit. It is a perfect option for anyone (no matter how old you are!) with an entrepreneurial side, and it can be a quick way to make money and learn a thing or two about business in the process.
Give it a go by attending yard sales in the local area. Your mission? To see what you can purchase from the homeowner that is selling online (on sites like eBay) for a profit. Remember, one man's trash is another man's treasure! You can bag serious bargains so that people will pay good money for on the internet.
7. Selling Your Things
Many young people are sitting on untapped goldmines of available income with bedrooms, basements, lofts, and garages full of old toys, tech, clothing, and sports equipment. It won't be a long-term way to make money as a kid, but why not root through your old belongings and sell anything you no longer want/need?
You can do this online or in-person (e.g., at a yard sale of your own) and will enjoy a quick cash injection to put into your savings. The best part of selling your possessions is that, unlike flipping, there's no initial cost involved. In other words, it'll take less time to get more cash in your pocket.
8. Cleaning Cars
Washing cars isn't the most glamorous option on this list- but it is one of the fastest ways to make money as a kid. Knock on enough neighbors' doors with a smile on your face and a bucket of hot soapy water in your hand, and a few of them are guaranteed to accept your kind offer to clean their vehicle. Charge $10 per car (plus tips!) for a personal car wash, and it won't be long before your hard work pays off.
On a similar note, you could offer to shovel snow off people's driveways in winter and clear leaves from their yard in fall. Trust us, with initiative and a willingness to do tedious tasks, there are always ways to make money fast as a kid.
9. Busking
Many of the world's biggest stars started their careers as buskers. People like Ed Sheeran and Tracy Chapman, Justin Bieber, and George Michael all cut their teeth this way, earning a decent amount of money simultaneously!
If you can sing like an angel, play an instrument like a pro, or simply have a passion for music, then consider following in their footsteps. Put on a show at your local high street, and you could be receiving donations in no time.
And remember, busking isn't just for musicians. Street performers of all kinds make a living this way. So if you can act, do magic tricks, or have any other special skills that people want to watch, then busking's a viable way to make money as a kid.
How to Make Money from Home as a Kid
Most children (especially younger ones) can't come and go as they please, which makes working from home a sensible money-making route to pursue. Suddenly, you aren't reliant on lifts or chaperones anymore! You can decide your work schedule and earn a living without leaving the door.
10. YouTube
While garnering a massive following and making millions on YouTube is anything but commonplace, Ryan Kaji certainly isn't the only young person to do it. Anastasia Radzinskaya, Everleigh Rose, and Hulyan and Maya are just a few others using the platform to good financial effect. So maybe you could do the same?
All someone needs to start their journey to YouTube stardom is a video camera, editing software, and a can-do attitude. Don't expect to make money overnight, but with time, patience, and consistency, you'll soon hone your craft, build a following, and watch the revenue come in as the view count goes up.
11. Gaming
The idea of making money playing videos games may sound too good to be accurate, but it's an increasingly viable option! All around the world, people of all ages are turning their passion (and aptitude) for gaming into a legitimate income.
There are a few avenues to pursue here. For example, you could enter online gaming tournaments, stream on Twitch, or create a YouTube channel for similar purposes. Some tournaments (especially at elite levels) pay big bucks to the winners, brands offer sponsorship deals to gamers with a sizeable following, viewers may donate money, and you'll generate ad revenue as your videos gain more attention.
12. Paid Online Surveys
Online surveys are arguably the easiest way to make money on this list. Adult or child, you can sign up to services like Swagbucks today and start completing paid surveys from companies who want honest answers to certain questions.
The majority of these are geared toward grownups, yet there should still be plenty for younger generations to do too.
Don't expect them to make you rich any time soon, though. Some higher-paid surveys pay participants up to $2, while most offer around $0.50 (many are even lower or reward people with points/coupons instead of cash). You'll have to complete an awful lot of surveys for them to have any serious impact on your bank balance!
13. Become an Influencer
Not so long ago, influencers weren't even a thing. Now they're something children dream of being when they grow up! A by-product of an era dominated by social media, these internet celebrities boast huge followings on platforms like TikTok and Instagram, which opens the door to brand deals and advertising opportunities.
Every man and his dog are on social media these days, so competition for "influencer status" is fierce. If this is the path to making money you wish to take, then it'll be neither quick nor easy! For anyone who likes the idea of being paid to take selfies and record funny videos, though, the time and effort involved could be worth it.
14. Selling Digital Goods
Do you have a knack for graphic design? How about a flair for creative writing? Or a particular skill set other people would love to learn?
Whatever the case, nothing is stopping you from designing, making, and selling your digital products via the internet (for example, via your website or on services like Fiverr). From posters and CD covers to e-books and entire courses, the options for earning money are endless.
Top tip: A related idea is to sell your photos on websites such as Shutterstock. You get paid a commission every time an individual or company uses the image! It's passive income at its finest.
Time to Make Money as a Kid!
As you can tell, there are more ways to make money as a kid than many people think! From menial household tasks to unique digital endeavors, if you're willing to put in the work, then you can and will earn the funds you need.
We hope the ideas in this article have planted a seed or two of inspiration in the minds of young people who are unsure where to begin their money-making journey. So keep them in mind, take action on the ideas, and it shouldn't be long before you have money to burn.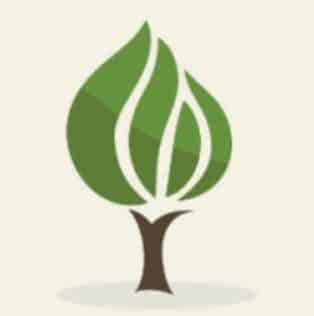 Mark is the founder of Financial Pilgrimage, a blog dedicated to helping young families pay down debt and live financially free. Mark has a Bachelor's degree in financial management and a Master's degree in economics and finance. He is a husband of one and father of two and calls St. Louis, MO, home. He also loves playing in old man baseball leagues, working out, and being anywhere near the water. Mark has been featured in Yahoo! Finance, NerdWallet, and the Plutus Awards Showcase.