Starting and running a small business is never easy, especially when managing your finances. The importance of financial management cannot be overstated, as it can either make or break your business. Unfortunately, many small businesses make common money mistakes that could cause their downfall. This post will discuss some of the most common money mistakes small businesses make and how to avoid them.
Mistake 1: Not Having a Budget
One of the biggest mistakes small businesses make is not having a budget. Without a budget, knowing how much money is coming in and going out of your business is impossible. This lack of knowledge can lead to overspending and financial ruin. The solution is to create a budget and stick to it. Ensure you clearly understand your income and expenses and use tools such as accounting software to track your spending.
Mistake 2: Not Separating Personal and Business Finances
Another common mistake small businesses make is not separating personal and business finances. It's important to have separate bank accounts and credit cards for your business to avoid confusion and ensure accurate financial reporting. Mixing personal and business finances can also make managing cash flow and budget difficult. If you're unsure how to go about this, consult a financial advisor.
Mistake 3: Failing to Plan for Taxes
Taxes are a necessary evil for any small business. Failing to plan for them can lead to hefty fines and legal issues. Many small businesses make the mistake of not setting aside money for taxes, which can cause a cash flow crisis when tax time comes around. To avoid this, understand your tax obligations and plan accordingly. Work with a tax professional if you're unsure how much to set aside.
Mistake 4: Overestimating Revenue
Small business owners are often optimistic about their revenue projections. However, overestimating revenue can lead to overspending and financial instability. Make sure you have a realistic understanding of your revenue potential and plan your budget accordingly. Use historical data and market research to make informed revenue projections.
Mistake 5: Neglecting to Monitor Cash Flow
Cash flow is the lifeblood of any small business. Neglecting to monitor cash flow can lead to missed opportunities and financial instability. Ensure you understand your cash flow clearly and use tools such as cash flow statements to track your income and expenses. You should also develop a cash flow forecast to help you plan for future costs.
Mistake 6: Failing to Invest in the Future
Small businesses often focus on short-term gains and neglect to invest in the future. This can lead to missed opportunities and stagnant growth. Investing in the future can mean different things for different businesses, but it could include investing in new technology, hiring new staff, or expanding into new markets. Make sure you have a clear understanding of your business goals and develop a plan to achieve them.
Mistake 7: Not Having a Contingency Plan
No matter how well you plan, unexpected events can impact your business. Not having a contingency plan can leave you vulnerable to financial instability. Ensure you plan for unforeseen circumstances such as natural disasters, economic downturns, or legal issues. This could include having a rainy-day fund or purchasing insurance.
Mistake 8: Failing to Seek Professional Help
Many small businesses make the mistake of trying to do everything themselves. However, this can lead to financial instability and burnout. Seeking professional help can be a smart investment for your business. This could include hiring an accountant, financial advisor, business coach, or outsourced CFO services. These professionals can provide valuable insights and expertise to help you make informed financial decisions and avoid common mistakes.
Mistake 9: Overspending on Unnecessary Expenses
Small business owners may overspend on unnecessary expenses such as fancy office furniture or the latest technology. While it may be tempting to splurge, overspending on unnecessary costs can strain your finances and lead to debt. To avoid this mistake, list necessary expenses and prioritize them. Only spend money on non-essential items once your essential needs have been met and your budget allows for it.
Mistake 10: Ignoring Financial Metrics
Ignoring financial metrics such as profit margins, return on investment (ROI), and debt-to-equity ratio can be fatal for small businesses. These metrics provide valuable insights into the financial health of your business and can help you make informed decisions. Ensure you understand the financial metrics relevant to your company and use them to guide your financial planning.
Mistake 11: Over-Reliance on Debt Financing
Debt financing can be useful for small businesses, but overreliance on it can lead to financial instability. Too much debt can strain your finances and make it difficult to meet your financial obligations. To avoid this mistake, make sure you have a clear understanding of your debt-to-equity ratio and only take on debt when necessary. Explore other financing options, such as equity financing or crowdfunding.
Mistake 12: Failure to Track Invoices and Payments
Tracking invoices and payments is crucial for small businesses. Failure to do so can lead to cash flow issues and missed opportunities. Make sure you have a system in place for tracking invoices and payments and follow up on any outstanding payments promptly. Consider using accounting software or outsourcing invoicing to ensure accuracy and timely payments.
In conclusion, managing your finances is critical to running a successful small business. Common money mistakes, such as not having a budget, failing to separate personal and business finances, and not seeking professional help, can lead to financial instability and even business failure. By avoiding these mistakes and seeking professional help when necessary, you can set your small business up for financial success. Remember to track your financial metrics, monitor your cash flow, and plan for the future to achieve your business goals.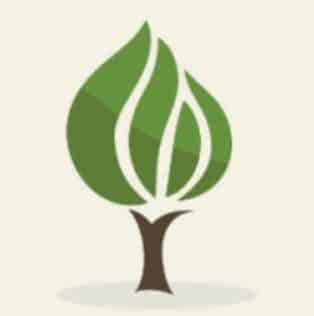 Mark is the founder of Financial Pilgrimage, a blog dedicated to helping young families pay down debt and live financially free. Mark has a Bachelor's degree in financial management and a Master's degree in economics and finance. He is a husband of one and father of two and calls St. Louis, MO, home. He also loves playing in old man baseball leagues, working out, and being anywhere near the water. Mark has been featured in Yahoo! Finance, NerdWallet, and the Plutus Awards Showcase.