In today's fast-paced world, where financial stability is a top priority, the concept of a "side hustle" has gained substantial traction. A side hustle is an additional source of income pursued alongside a full-time job or other commitments. It not only provides a financial cushion but also offers a platform to explore passions and talents.
However, relying on just one side hustle might limit your potential earnings. Enter the "side hustle stack" – a strategic combination of multiple income streams that can collectively boost your financial standing and offer a diversified safety net. In this article, we'll delve into the concept of the side hustle stack and present 10 of the best options to consider.
Understanding the Side Hustle Stack
The side hustle stack is akin to constructing a diversified investment portfolio. By spreading your efforts across various income streams, you reduce the risk of relying on a single source for sustenance. Moreover, different side hustles can complement each other regarding skills, schedules, and market trends, ultimately maximizing your overall earnings potential.
10 Lucrative Options for Your Side Hustle Stack
Freelancing: Leverage your skills in writing, graphic design, programming, or other areas to offer freelance services online. Platforms like Upwork, Freelancer, and Fiverr connect you with clients seeking specialized expertise.
E-commerce: Launch your online store and sell products through platforms like Shopify, Etsy, or Amazon. This could involve creating handcrafted items, sourcing unique products, or even dropshipping.
Blogging/Vlogging: If you're passionate about a particular topic, consider starting a blog or YouTube channel. As your audience grows, you can monetize through ads, sponsored content, and affiliate marketing.
Investing: Put your money to work by investing in stocks, bonds, real estate, or other opportunities. While there's an inherent risk, strategic investing can yield substantial returns over time.
Online Courses: Share your expertise by creating and selling online courses. Platforms like Udemy and Coursera allow you to reach a global audience seeking to learn new skills.
Ridesharing/Delivery: Utilize your vehicle to drive for ride-sharing services like Uber or Lyft or deliver food with services like DoorDash or Uber Eats. This flexible option is particularly suitable for those who enjoy driving.
Pet Sitting/Dog Walking: If you're an animal lover, consider offering pet sitting or dog walking services. Many pet owners seek trustworthy individuals to care for their furry companions while they're away.
Photography: If you have a knack for photography, you can offer your services for events, portraits, or stock photography. Websites like Shutterstock and Adobe Stock provide platforms to sell your photos.
Consulting: Leverage your professional expertise by offering business, marketing, or career development consulting services. Many companies and individuals are willing to pay for valuable insights.
Real Estate Crowdfunding: Invest in real estate through crowdfunding platforms. This allows you to own a fraction of a property and earn a portion of the rental income and potential appreciation.
Strategies for Building an Effective Side Hustle Stack
Diversification: Opt for side hustles with varying income cycles and skill requirements. This reduces the risk of a sudden income drop if one source slows down.
Time Management: Balance your primary job, personal life, and side hustles efficiently. Prioritize tasks and allocate time for each endeavor to prevent burnout.
Skill Synergy: Choose side hustles that align with your skills and interests. This makes the work more enjoyable and enhances your potential for success.
Market Research: Stay informed about trends and demand in your chosen side hustle domains. Adapt your offerings to match the evolving needs of your target audience.
Automation and Outsourcing: As your side hustle stack grows, consider automating or outsourcing specific tasks to maintain quality and efficiency.
Benefits of a Well-Constructed Side Hustle Stack
Financial Resilience: Relying on multiple income streams provides a safety net if one source falters. This resilience is particularly valuable during economic uncertainties.
Skill Development: Pursuing diverse side hustles allows you to acquire new and refine existing skills, enhancing your overall marketability.
Passion Pursuit: With a stack of side hustles, you can work on things you're truly passionate about, turning hobbies into income sources.
Wealth Accumulation: Multiple income streams contribute to increased savings and investments, accelerating your journey toward financial goals.
Conclusion
The side hustle stack concept is a powerful strategy for bolstering financial stability and achieving your aspirations. By wisely selecting a combination of side hustles, diversifying your income, and managing your time effectively, you can enjoy the benefits of financial resilience, skill development, and even the pursuit of your passions.
Building a side hustle stack takes time and effort, but the rewards can be substantial. So, whether you're looking to pay off debt, save for a dream vacation, or gain more financial freedom, consider harnessing the potential of the side hustle stack to secure a brighter future.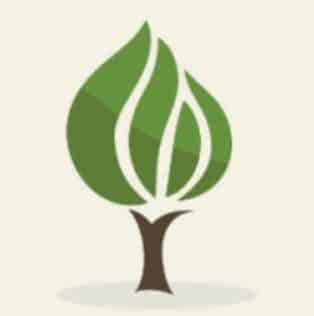 Mark is the founder of Financial Pilgrimage, a blog dedicated to helping young families pay down debt and live financially free. Mark has a Bachelor's degree in financial management and a Master's degree in economics and finance. He is a husband of one and father of two and calls St. Louis, MO, home. He also loves playing in old man baseball leagues, working out, and being anywhere near the water. Mark has been featured in Yahoo! Finance, NerdWallet, and the Plutus Awards Showcase.