Recently I've been thinking about my rationale for writing this blog anonymously. Most likely these thoughts are flowing because in six weeks I'll be putting myself out there to engage with other bloggers at FinCon.
REAL LIFE HUMANS!
While I've attended conferences professionally before, they always increase anxiety given my introverted nature and slight social awkwardness. This feeling of excitement balanced with nervousness is probably something that all first time FinCon'ers go through. In some ways, coming out from behind from the curtain will make this personal finance blog become much more real. 
For those who may not be aware, FIRE is an acronym for "Financially Independent, Retire Early"
Blogging Anonymously
So why do many of us write money-related blogs anonymously? From what I gather it's usually because of a job or family situation. For me, it's about the potential of a conflict of interest with my employer. I also worry if my management or co-workers discover the blog it could hinder future career opportunities. What if I miss out on a promotion because I'm looked at as a flight risk?
Here's the thing, I really like my job. I'm not pursuing financial independence to run from a job. (See, it's weird that I have to specifically mention that I'm not running from a job to dispel some of the perceptions around financial independence.)
I know as a society we don't talk about money openly. However, what me and my family are doing shouldn't be anything out of the ordinary. All we're trying to do is live debt free and build passive income. In some bizzaro world this perfectly rational way of living has become somewhat of a controversial topic. Instead of being proud of our accomplishments, we try to downplay or hide our success.
Be Proud of Your Accomplishments
Ask any high income earning FIRE blogger about their salary and watch them dance around the question (I do it). Instead of being proud of all the hard work that was put in to obtaining that high income, we instead focus more on the privileges that have allowed us to get to that point. While it certainly is true that the path to high income likely involved a mix of privilege, hard work, and luck, we still shouldn't be ashamed of our accomplishments.
FIRE is a fantastic key message. It has helped bring the financial independence movement closer to mainstream.  The thing is when individuals achieve financial independence almost nobody actually retires early. In fact, sometimes it results in individuals working even harder. I know the point is that financial independence can help a person "retire" from the 9 to 5 lifestyle. However, when the common person hears retirement, they imagine you lounging around and letting time go by. This perception is often met with resistance among the general public.
The Alternative
For those of us who enjoy our jobs, becoming financially independent could mean being willing to take more risks at work, which usually ends up being a good thing. Alternatively, it could simply mean not having to live in fear of getting fired for reasons outside of our control. Later in life maybe its being able to step away from a job we love to take care of a sick family member. Regardless of the situation, financial independence opens up a world of options that aren't possible when you are buried in debt and reliant on a single income source.
What's Your Point?
Good question. I guess the point is how did we get to a place in society where living a debt free lifestyle, caring about personal finances, and building passive income streams puts us in the vast minority? Maybe there are more of us out there, but people are reluctant to talk about money and share success stories.
I'll admit that I'm one of them. We just paid off our mortgage and didn't tell anyone in "real life" about it except my parents. With that being said, I just signed up to help teach a Financial Peace University class at my church and am excited to start spreading my story in the real world.
Kudos to the army of personal finance bloggers out there promoting financial literacy. Together we can help show that living below your means, saving/investing, and building wealth leads to prosperity in many different aspects of our lives. Maybe one day I'll be bold enough to step out from behind the anonymous blogger curtain.  Something tells me that being at FinCon will be the first step in that direction.
If you plan on being a first-time FinCon attendee I'd love to hear about how you're feeling right now. Especially if you are anonymous.
As always, if you've made it this far, thanks for reading!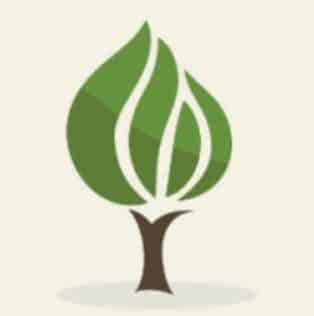 Mark is the founder of Financial Pilgrimage, a blog dedicated to helping young families pay down debt and live financially free. Mark has a Bachelor's degree in financial management and a Master's degree in economics and finance. He is a husband of one and father of two and calls St. Louis, MO, home. He also loves playing in old man baseball leagues, working out, and being anywhere near the water. Mark has been featured in Yahoo! Finance, NerdWallet, and the Plutus Awards Showcase.