Financial planning is critical to achieving financial stability and success. It is managing your money to meet your life goals, such as saving for retirement, buying a house, or paying for your children's education. However, despite the importance of financial planning, many people make common financial mistakes that can sabotage their financial future. This post will discuss some of these mistakes and offer ways to avoid them.
Failing to Set Financial Goals
One of the most common mistakes people make is failing to set clear financial goals. Without specific and achievable goals, creating a roadmap for financial success is challenging. Therefore, it's essential to take some time to define your financial objectives, such as saving for retirement, creating an emergency fund, paying off debt, or buying a home. Once you have your goals, create a budget that helps you allocate your money effectively and helps you reach those goals.
Living Beyond Your Means
Living beyond your means is another common financial planning mistake that can lead to significant debt and financial stress. Overspending on luxury items, dining out frequently, or taking expensive vacations can quickly deplete your savings and leave you in a precarious financial situation. Instead, focus on living within your means, which means spending less than you earn, saving for emergencies, and investing for your future. Use a budgeting tool to help you track your expenses and avoid overspending.
Not Saving Enough for Retirement
Retirement planning is another critical aspect of financial planning, yet many people fail to save enough for their golden years. It's essential to start saving for retirement as early as possible to take advantage of compound interest. If you wait too long, you may have to contribute more significant amounts to catch up, which can be challenging. Consult a financial advisor to help create a retirement plan that meets your needs and goals.
Failing to Diversify Your Investments
Investing is an excellent way to grow your wealth, but failing to diversify your portfolio can be a costly mistake. Placing all your eggs in one basket can leave you vulnerable to market volatility and can lead to significant losses. Therefore, it's essential to diversify your investments by investing in various stocks, bonds, and other asset classes. This strategy can help reduce risk and increase your chances of achieving long-term financial success.
Ignoring Your Credit Score
Your credit score is a critical factor that affects your ability to get loans, credit cards, and other financial products. Ignoring your credit score can lead to missed opportunities, high-interest rates, and unfavorable loan terms. Therefore, monitoring your credit score regularly and taking steps to improve it is essential. Pay your bills on time, keep your credit utilization low, and dispute any errors on your credit report.
Failing to Plan for Emergencies
Emergencies can happen anytime, and failing to plan for them can derail your financial plans. Therefore, it's essential to have an emergency fund that can cover at least six months of your living expenses. Without going into debt, this fund can help you pay for unexpected costs, such as car repairs, medical bills, or job loss. Make it a priority to regularly contribute to your emergency fund, even if it means cutting back on other expenses.
Minimal (Or No) Insurance
The lack of financial planning causes individuals and their families to live in "survival mode." This mindset often prompts people to skimp or forego investing in products and services that they deem unnecessary. 
Take insurance, for instance. While most have car and home insurance, it's often because it's required to secure a residence and avoid breaking the law. However, life, health, liability, disability, and long-term care insurance is often overlooked. Ultimately, the financial burden is massive and nearly impossible to accumulate during an emergency. 
Why is insurance an important part of a healthy financial plan? This financial product is designed to protect the things you care about most. Should the unforeseen happen, insurance ultimately saves you and your family thousands of dollars.  
Financial planning is critical to achieving financial stability and success, but it's essential to avoid common financial mistakes that can sabotage your efforts. By setting clear financial goals, living within your means, saving enough for retirement, diversifying your investments, monitoring your credit score, and planning for emergencies, you can secure your financial future and achieve your life goals. If you're struggling to create a financial plan or need help implementing one, consider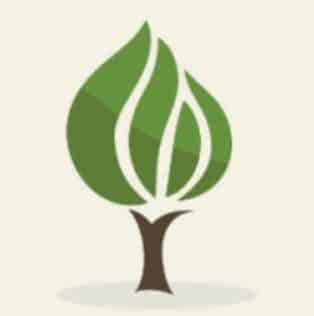 Mark is the founder of Financial Pilgrimage, a blog dedicated to helping young families pay down debt and live financially free. Mark has a Bachelor's degree in financial management and a Master's degree in economics and finance. He is a husband of one and father of two and calls St. Louis, MO, home. He also loves playing in old man baseball leagues, working out, and being anywhere near the water. Mark has been featured in Yahoo! Finance, NerdWallet, and the Plutus Awards Showcase.