Luxury products are typically the symbol of wealth. They are a way to communicate your status to others. It is shallow, but it's true for many people. You might not care about status, but who doesn't like nice things? You might want a few luxury items because they last longer or are of higher quality.
High-end drinks and food taste better. Driving a nice car feels better. You don't need to be wealthy to afford luxury products. If you want to buy nice things and indulge in luxury, below are plenty of ways to do so without breaking the bank.
Discount Fragrances
One of the most specific luxury items is fragrances. Fragrances are a combination of chemical solutions and natural ingredients. They don't have to be so expensive. Not only is it possible to find an affordable discount fragrance, but you can also discover big brands at lower rates. 
When a department store or an online website has too much of a particular fragrance, they could slash the prices. The brands could give it to you at a discounted rate. You might think the scent you love is unattainable, but that's not true. You can do a little digging. You might be able to find that fragrance at a discounted cost.
Used & Fixed Up Cars
New cars are costly. They aren't reasonably priced, especially when interested in nice vehicles. So instead of buying a brand-new car, go for the used option. There are so many incredible cars you can purchase used. You can also fix a car up. So instead of spending all your money on a car, buy a used one and fix it up as you see fit. 
Depending on the car's brand, the value changes. Likewise, the cost of repairs will vary based on the brand. You can get a beautiful car without paying out the nose to repair or fix it. Cars are such a large part of our culture. They are a status symbol unlike any other. You can still have the car of your dreams; you need to be crafty.
Nice Footwear
Who doesn't like nice shoes? Fine footwear is always sought-after. Unfortunately, you can't buy used shoes like cars, but some options exist. Instead of buying bad shoes, you should invest in a nice pair. You can buy a beautiful pair of handmade shoes that will last you a lifetime if you can afford them, but there are also discounted shoes.
Designer shoes can be found at wholesale prices or discounted retail options. Instead of wasting money on shoes that go out of style or get worn down immediately, you should see the right pair for the right price. If you choose wisely, you'll have the pair of shoes forever.
Designer Bags
We all know the jokes about rip-off designer bags. Of course, you could find an almost identical bag to a Louis Vuitton or another big brand, but you can also find authentic designer bags at discounted prices. Depending on the wholesale outlet, department store, or discounted website, you should be able to find the bag of your dreams for less than you'd pay for new.
You could also buy one used from a friend or trusted seller. Whatever your position, buying a designer bag isn't out of reach for you. Finding the right bag for the right price is possible.
Watches
When it comes to nice watches, the sky's the limit on the cost. You could find a watch as expensive as you want to spend. You could also buy a cheap watch that doesn't have any value. Luckily, the used watch business is vast. It is not to be overlooked.
You could buy a beautiful watch reasonably if you know where to find it. You can find a watch in just about every price bracket. Please don't buy a used watch unless you know it will increase in price.
Depending on the luxury product, there are plenty of options for buying it cheaper than you would normally. You can find what you are looking for without breaking the bank, but it will take some digging. Don't throw up your hands and spend a lot of money on something you can't afford.
Instead, put in the work to find the right product. Whether you are looking for a watch, a bag, or something more extensive like a car, do a little research and put in the effort before pulling the trigger.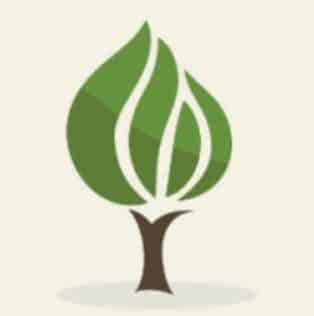 Mark is the founder of Financial Pilgrimage, a blog dedicated to helping young families pay down debt and live financially free. Mark has a Bachelor's degree in financial management and a Master's degree in economics and finance. He is a husband of one and father of two and calls St. Louis, MO, home. He also loves playing in old man baseball leagues, working out, and being anywhere near the water. Mark has been featured in Yahoo! Finance, NerdWallet, and the Plutus Awards Showcase.