In the realm of children's entertainment, Kidz Bop has managed to carve a distinct niche, captivating young audiences with its unique take on popular songs. This musical phenomenon has sparked curiosity about its ownership and the brains behind its operations. Who exactly owns Kidz Bop? This article delves into the ownership structure, key players, and the brand's journey to becoming a household name.
The Birth of Kidz Bop
Kidz Bop was conceived in the early 2000s by two entrepreneurial minds: Cliff Chenfeld and Craig Balsam. Their vision was to create a music series catering to a younger audience by producing kid-friendly versions of contemporary hit songs. The idea quickly took off, and in 2001, the first Kidz Bop album was released, featuring children singing popular tracks with modified lyrics to make them more appropriate for their target demographic.
Ownership Structure
As of September 2021, Kidz Bop is primarily owned and operated by Concord Music Group, a subsidiary of Concord. Concord is an independent music company with an extensive portfolio of music labels, publishing, and licensing businesses. In 2019, Concord acquired Kidz Bop LLC, further expanding its presence in the entertainment industry.
Concord Music Group: The Driving Force
Concord Music Group's acquisition of Kidz Bop LLC marked a significant turning point in the brand's journey. Concord, known for its rich history and diverse roster of artists, recognized the potential of Kidz Bop to resonate with a global audience of young listeners. The acquisition aligned with Concord's broader strategy of fostering musical creativity and innovation across generations.
Kidz Bop LLC: A Subsidiary of Concord
Under Concord's ownership, Kidz Bop continued to thrive and evolve. The brand's unique concept of children singing chart-topping hits garnered attention from parents and young listeners, resulting in successful albums and live tours. Kidz Bop's partnership with Concord provided the necessary resources and expertise to propel the brand's growth, maintaining its reputation as a family-friendly entertainment powerhouse.
Brand Evolution and Success
Kidz Bop's enduring success can be attributed to its ability to adapt and remain relevant in an ever-changing entertainment landscape. Beyond albums, Kidz Bop expanded its reach through merchandise, music videos, and live performances. The Kidz Bop Kids, a group of talented young performers, have become synonymous with the brand, entertaining audiences with their infectious energy and renditions of popular hits.
The Kidz Bop Kids: Young Stars in the Making
The Kidz Bop Kids are at the heart of the brand's appeal. These young performers are selected through auditions and embody the spirit of Kidz Bop through their performances and relatable personalities. The Kidz Bop Kids play the dual role of entertainers and role models, offering young listeners someone to look up to and aspire to be like.
Cultural Impact and Controversies
Despite its widespread popularity, Kidz Bop hasn't been without its fair share of controversies. Some critics argue that the brand sanitizes songs to the extent of losing their original meaning. The practice of altering lyrics to remove explicit content has sparked discussions about artistic integrity and the appropriateness of such modifications.
However, Kidz Bop has maintained that its versions aim to provide family-friendly alternatives to popular songs, allowing parents to feel comfortable letting their children enjoy contemporary music without exposing them to inappropriate content.
Conclusion
Kidz Bop has established itself as a household name in the captivating world of children's entertainment, entertaining young audiences with its catchy renditions of chart-topping hits. The brand's journey from its inception by Cliff Chenfeld and Craig Balsam to its current status as a subsidiary of Concord Music Group showcases the power of innovation and adaptation in the entertainment industry. Kidz Bop's success story exemplifies how a clever concept can evolve into a global phenomenon with the proper ownership, resources, and vision.
Kidz Bop's future remains promising as the entertainment landscape continues to evolve. Its ability to adapt to changing trends while remaining true to its core mission of providing family-friendly music ensures that it will continue to resonate with generations of young listeners and their parents. So, the next time you hear a young voice belting out a popular hit with a kid-friendly twist, remember that behind that delightful sound is a brand that has captured the hearts of its audience and secured a unique place in the world of children's entertainment.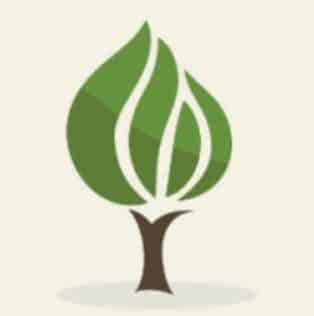 Mark is the founder of Financial Pilgrimage, a blog dedicated to helping young families pay down debt and live financially free. Mark has a Bachelor's degree in financial management and a Master's degree in economics and finance. He is a husband of one and father of two and calls St. Louis, MO, home. He also loves playing in old man baseball leagues, working out, and being anywhere near the water. Mark has been featured in Yahoo! Finance, NerdWallet, and the Plutus Awards Showcase.