Whether you are in the business of technology or not, protecting your company's digital assets, data, and information is pivotal. When you have a business that utilizes the internet, vital information about your business could be at risk. You must protect yourself and your company in whatever business you're involved in. 
Luckily, there are plenty of ways to keep data private and utilize all the tools of information technology (IT). Below are a few ways to protect your company, its digital assets, and yourself from malevolent actors.
Data Protection
One of the most important things for your business is to protect data. Data is a precious resource necessary to keep hackers and malware secure. Data security and protection enable you to keep peace of mind because your company's data will be safe. Whether you acquired the information from either operations or purchase,
Cloud storage on-site can allow a professional company to monitor your data with limited access to your information. It will be the best of both worlds. Not only will you reap the benefits of professional data protection, but you will also have the option to continue storing your vital information with on-site servers or remove the inconvenience by allowing the company to store data on the cloud remotely.
Encryption
Another extremely vital method to protect your company, digital footprint, and data is to use encryption. Encryption is when the IP address and information about where you are, what computer you're on, and who you are talking to are all hidden. They are filtered through a protected server in a different location, providing the ability to protect what you are doing and what information is available on your devices.
Encryption is one of the most critical aspects of our modern world and all the technology involved. Not only will you have the peace of mind that your interactions, information, and essential data are protected, you won't have to deal with malicious actors on the internet. Whatever business you're in, you should use encryption to protect your business.
Analysis
Are you in the business of data? Did you acquire it through operation or buy the information from another company? Once you have established ownership over data, a great thing to do to protect your company and its digital assets is to use data analysis. 
Your digital assets will be worth more if you interpret what you have and utilize the information to the best of your ability. The information you have at your disposal can boost your business in many ways. For example, you can find new demographics, ideas for new products, and how to utilize the information that you have at your disposal more effectively. 
When you analyze your data, you can protect your business by knowing its worth. What do you have to show for yourself? Of course, this vital information must be protected, but if you go above and beyond to ensure no one can access your digital files and assets, you will have a better idea of what to do with it. In this way, you will protect your business in the long run.
Securely Share Information With the Cloud
Whatever Cloud service you are using makes securely sharing what you have with others easier. The Cloud not only puts all your data in the same protected place, but you can also choose what to share and hide from specific people and partners. As a result, the Cloud is one of the most valuable resources you can use to protect your assets. The best way to do so securely is with a Cloud service when you have information that you need to share.
It doesn't matter what business you are in; every type of company nowadays has a digital footprint. Protecting what you have is essential, but this is especially true when you have vital data and digital assets like cryptocurrency. Protecting your data, analyzing it, encrypted channels, and securely sharing with the Cloud will enable you to protect your company, grow, and thrive.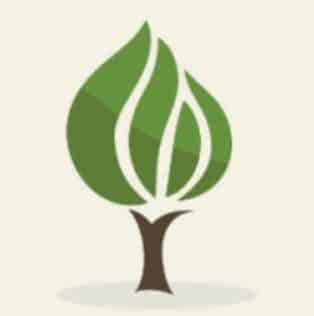 Mark is the founder of Financial Pilgrimage, a blog dedicated to helping young families pay down debt and live financially free. Mark has a Bachelor's degree in financial management and a Master's degree in economics and finance. He is a husband of one and father of two and calls St. Louis, MO, home. He also loves playing in old man baseball leagues, working out, and being anywhere near the water. Mark has been featured in Yahoo! Finance, NerdWallet, and the Plutus Awards Showcase.